A Knoxville man faces a three-year term after admitting to a charge of unlawful possession of a firearm and the intentional killing of a neighbor girl's therapy cat.
Zachariah S. Sparrow, 42, appeared Wednesday in Knox County Criminal Court before Judge Steve Sword on the information charge.
He can seek probation. By agreement with the prosecution, he's to have no contact with the victim and will pay restitution of $135.
Sparrow lived next door to J.J. Stambaugh and his family on Brice Street in North Knoxville. In early February, he shot and killed the family cat.
More: Neighbor kills girl's therapy cat
The family found the cat near a hole in a fence between their house and Sparrow's house to the north.
According to Knoxville Police, Sparrow said he shot the cat after it entered his house through a window and tried to attack his cat.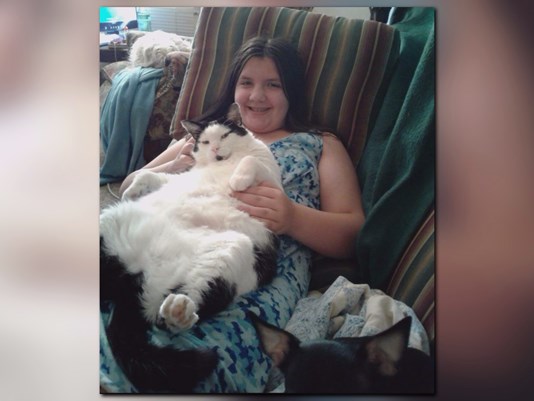 Stambaugh told 10News in February the cat - Bilbo - was the prized possession and companion to their 12-year-old daughter, Elizabeth, who is on the autism spectrum.
Elizabeth received Bilbo as a Christmas present when she was 6 years old.
"They cuddled together and she called him her baby and that was that. That all ended yesterday and it makes no sense to her," Stambaugh told 10News at the time.
"Having to look your daughter in the eye and explain that someone gunned him down for no sane reason that you can come up with is very hard," he said.
The family said Bilbo didn't go outside very much, but they believe he must have slipped out an open door and climbed through a hole in the fence between the two houses.
The Stambaughs later moved away.
Sparrow faces sentencing Nov. 9, according to records.