An East Tennessee woman who has battled breast cancer twice and won is on a mission to take control of her health, and inspire others to take control of their health, too.
Walk a mile in Carol Baker's shoes and you'll find yourself on a path filled with passion.
"I love life, so I'm going to do what I can to keep it going," Baker said with a smile.
That life, however, was threatened unexpectedly in 2004 by breast cancer.
"As far as I know, I am the only one on both sides of the family that have had any type of cancer, really," Baker said.
Baker beat it with chemotherapy, but then, "five years ago I had it in the other breast and had a mastectomy for both," she said.
"That was a journey, but I decided to take control of my life, and I think it makes you realize how short life is - and life is what you make out of it," Baker said.
For the past two months, Baker has been working with personal trainer, wellness coach and nutrition counselor Russ Scales.
"You have somebody that's been through those type of circumstances that just says, 'You know what, I'm about to grab this by the horns here.' It's pretty inspiring," Scales said. "It's inspiring for me, for sure."
In that time, Baker has lost more than 20 pounds and gained a boost in health and confidence.
"There's some things you can't control, but you can control nutrition and exercise," she said.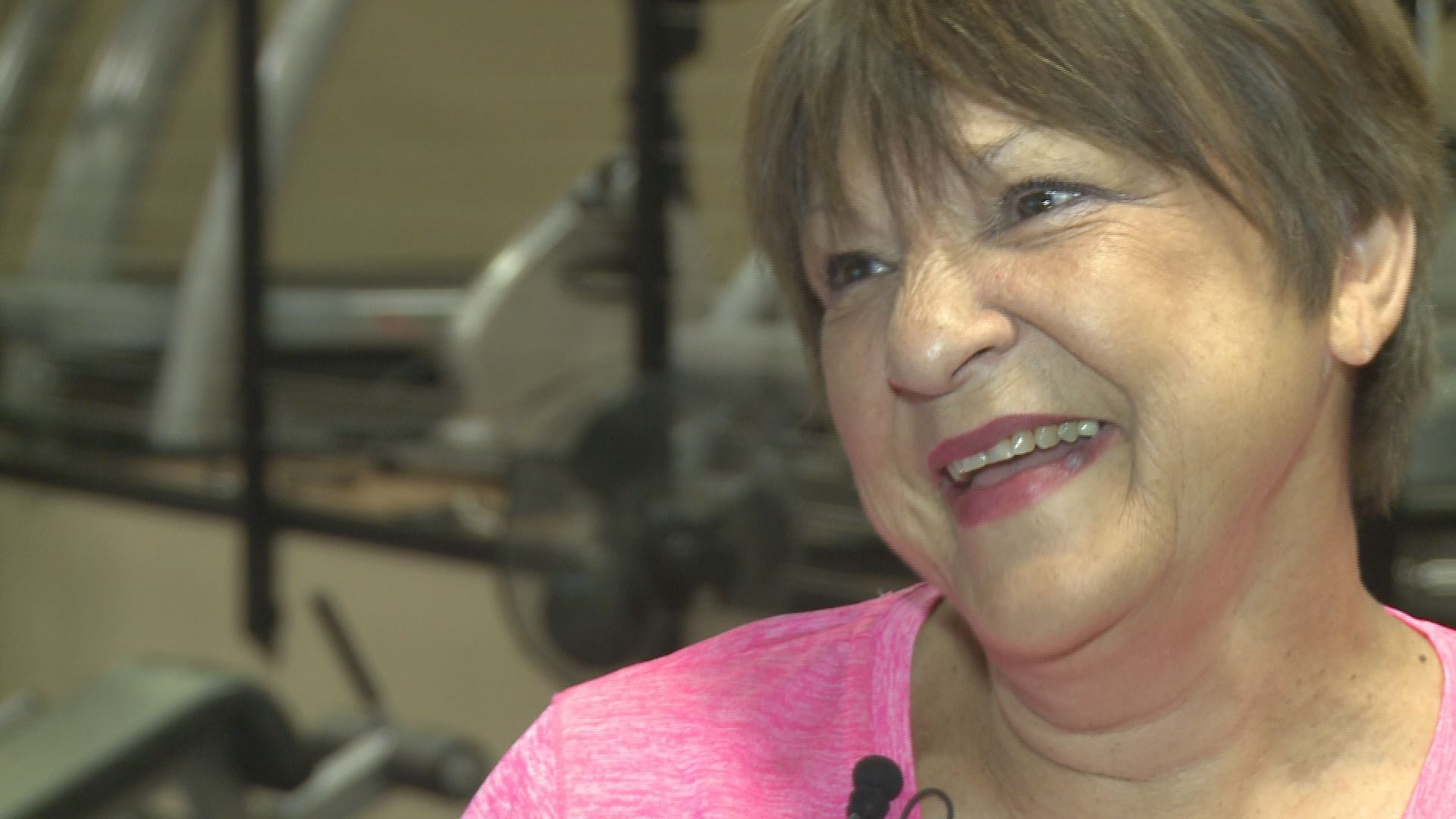 For those who say they've missed their window to get in shape - think again.
"I don't think being a champion has an age limit," Scales said.
"I'll be 70 next month," Baker said. "Yes."
Baker first discovered her breast cancer through a self-exam, which she encourages every woman to do, especially with a daughter and granddaughter of her own.
"You know, when you have a span of six months or a year or whatever your schedule is for mammograms, it's important to take charge of your own health," Baker said.
Take it from this survivor who's had a second chance - twice.
"If I can inspire one person to make a change in their life and take control of their life and be a better person, inward and outward, in nutrition and health, then I think we've won something," she said.
"When it comes to this type of journey, the biggest part is the decision somebody has to make," Scales explained. "I spend a lot of time trying to help people get solid on that decision before we can cross that bridge, and she had the decision made. We're just kind of taking a walk across the bridge at this point."
Komen Knoxville's Race for the Cure is coming up on Saturday, at World's Fair Park.
Runners or walkers can sign up HERE.
If you can't make it out that day, you can watch WBIR's live on-air coverage Saturday morning.