Dozens of churchgoers and city leaders gathered in Gatlinburg Tuesday to celebrate the groundbreaking of Roaring Fork Baptist Church.

The wildfires on Nov. 28 severely burned the church building, which was more than 60 years old, forcing members to worship at an off-site pole shed at Camp Smoky for the past few months.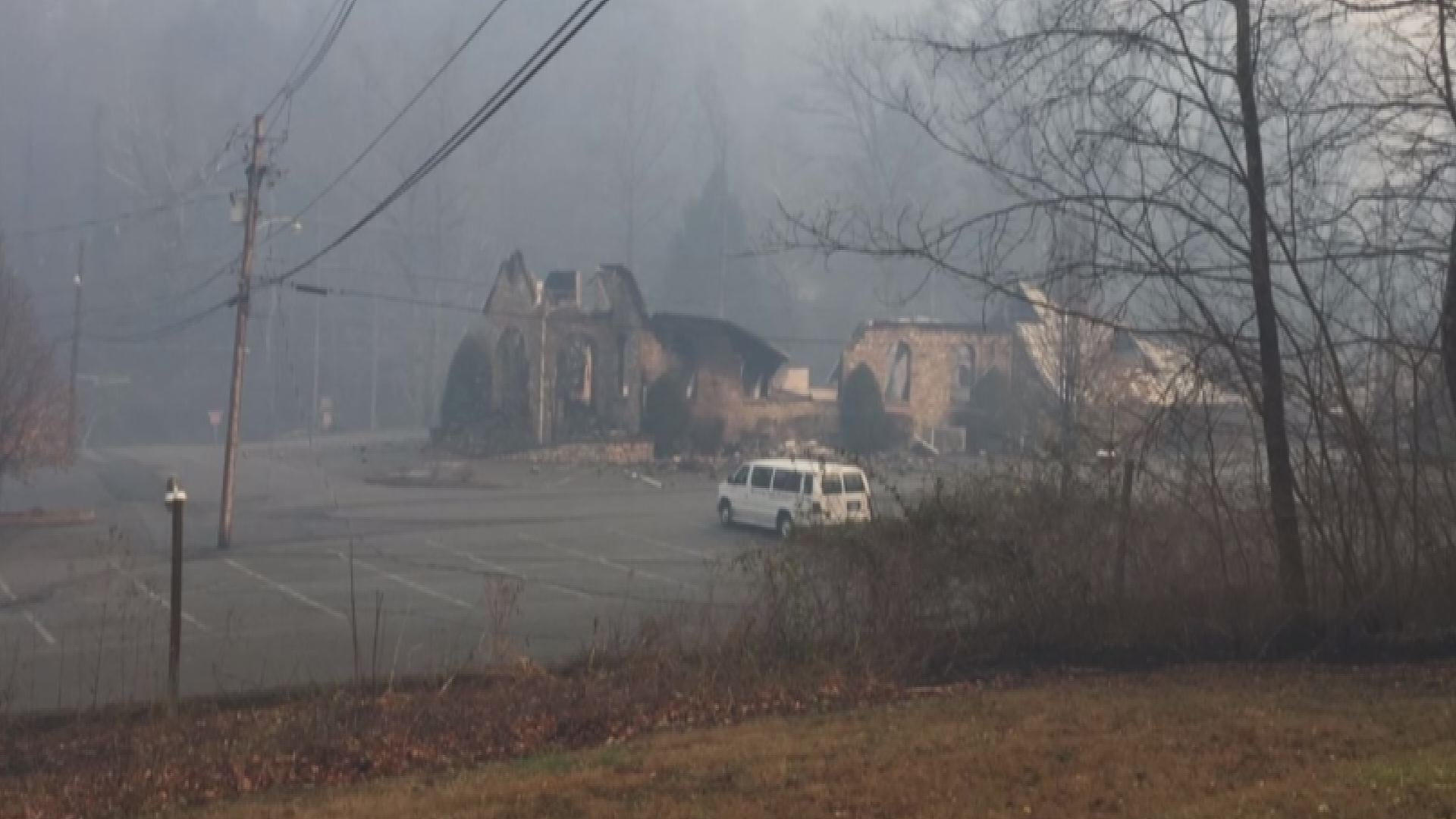 Lodged in the center in one of the most devastated parts of Gatlinburg, Gatlinburg Mayor Mike Werner said the church stands as a symbol of hope for more than just its own congregation.
"This area probably had some of the largest devastation of any area in town," Werner said. "Rebuilding this church is like coming up out of the ashes for this whole neighborhood."
The project will include a new sanctuary and family life center.
PREVIOUS: Roaring Fork church turns to faith following destruction and tragedy
Tuesday's groundbreaking celebration was largely ceremonial. The brunt of the work will begin in mid-May, when hundreds of volunteers with Builders for Christ will touch down, providing over $1 million worth of labor for free. More than 1,700 volunteers have signed up so far.
Leaders hope to finish constructing both a new sanctuary and a family life center by September. The family life center will largely serve as a youth facility and gymnasium for church members.
Having been a member of the church for more than 60 years, Peggy Watson still recalls the early days when worshippers would be baptized in the creek across the street.
"It was so cold after the baptizing, we would get out and run back over to the church to change our clothes," she laughed.

In the years since then, her connection to the church has never wavered. Upon learning wildfires had burned it to the ground, she said she felt an overwhelming feeling of anxiety.
"At least for a week, I couldn't hardly eat anything without it making me nauseous," Watson said.
She's just one of several church members ready to return to her original place of worship.
"It is a symbol of hope," she said. "We like where we are and we're glad to have Camp Smoky, but we're getting tired of that over there now and we want to be back over here!"