Nearly $900,000 has been distributed so far this month by a special fund set up by the Dollywood Foundation to Sevier County families who lost their homes because of last month's fire disaster.
The Dollywood Foundation announced Wednesday that 884 families had received money during a recent four-day handout, amounting to $884,000, according to Wes Ramey, Dollywood spokesman.
Another distribution is set for Jan. 26-27 at the LeConte Events Center in Pigeon Forge.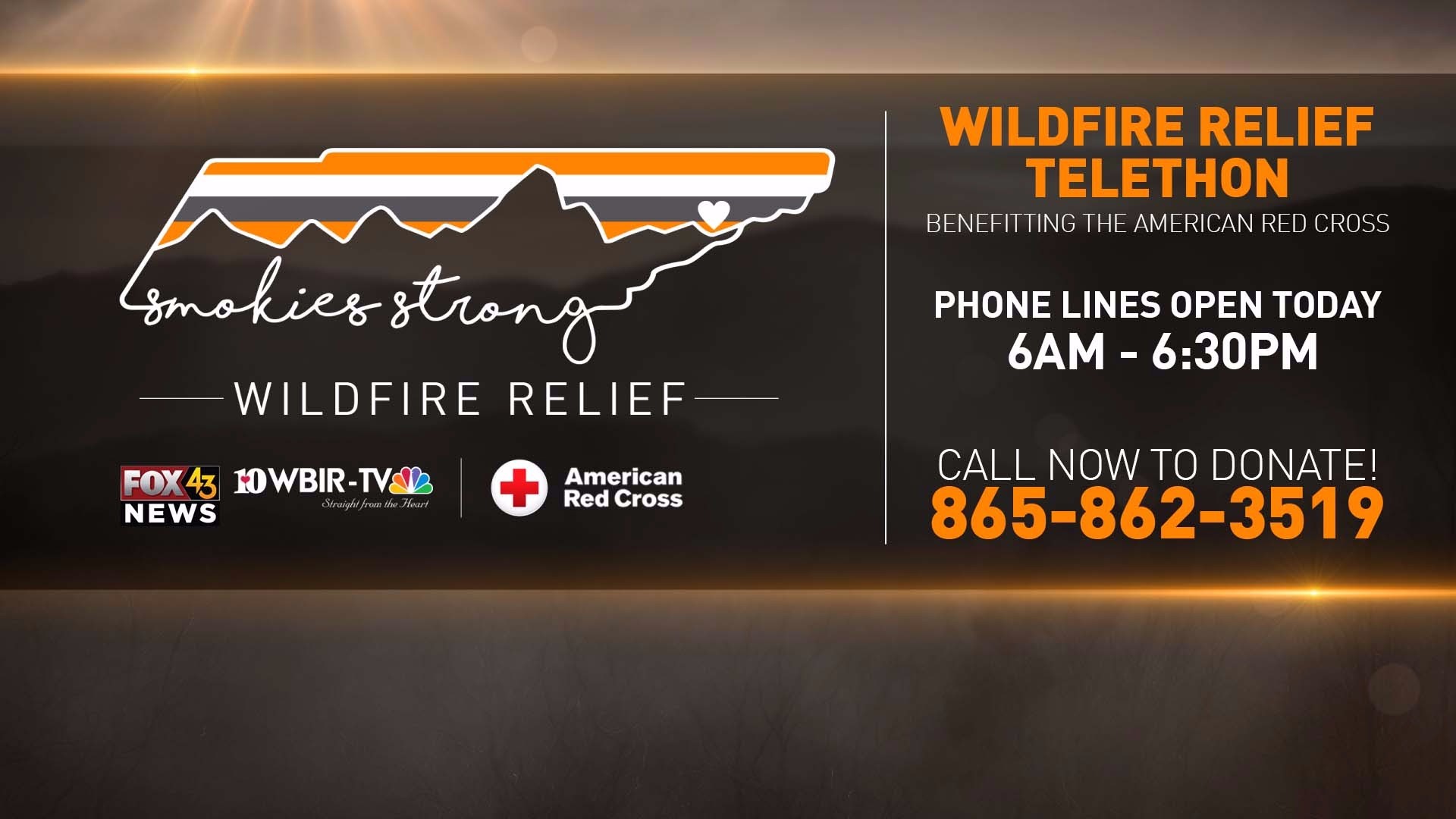 Dolly Parton and the foundation created the My People Fund soon after Nov. 28 fires devastated parts of the county including Gatlinburg. More than 2,400 structures were either damaged or destroyed in the fires.
Donations have poured in from across the United States, and a star-studded telethon Dec. 13 headlined by Parton has helped raise about $9.3 million.
Under the distribution plan, renters and homeowners who apply and are cleared for help will get $1,000 a month for six months to help them cope with loss of their residence. The criteria includes those whose homes were destroyed or are now uninhabitable.
Parton issued a statement Wednesday in connection with the distribution, which occurred Dec. 15-16 and Dec. 19-20.
"It's a blessing during this holiday season that we are able to help as many families as we have so far," Parton said in the statement. "We know there are more families out there who need our help and we encourage them to be in contact with us before our January distribution."
A pre-application for help is available here.
Donations are still coming in.
You can send money here:
My People Fund
c/o Dollywood Foundation
111 Dollywood Lane
Pigeon Forge, TN 37863
According to the foundation, all of the $9.3 million raised so far will be distributed to victims. That's what Parton intended, according to David Dotson, Dollywood Foundation president.