Bike Walk Knoxville will shut down a mile-long strip of road in Bearden and open it up for play from 2-6 p.m. Sunday during the city's third Open Streets event.
The family and pet friendly event will feature free games, biking, yoga and Zumba classes, street vendors, live music and street performers.
Portions of Sutherland Ave., Mohican St. and Homberg Dr. will close to motorized vehicles.
Open Streets Knoxville is part of an international initiative to promote healthy living and sustainable transportation.
Though Sunday is first time the event will come to Bearden, 6,000 people attended the Open Streets Knoxville along Central Street in May.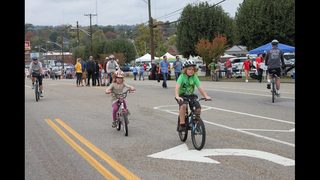 This time, you might catch Knox County Mayor Tim Burchett in attendance.
"I'm excited about Open Streets happening in Bearden," Burchett said. "Keep an eye out for me on my homemade bamboo longboard."
For more information including where to park, visit Open Street Knoxville's website here.