You can call Gene Simmons many things: Musician, author, entrepreneur, wearer of tall shoes.
He also really likes this one: Fanboy - the kind that likes to talk to and about comic books and comic book creators.
Simmons, a lifelong comic book enthusiast who also happens to be co-founder of the infamous rock group KISS, will be a special guest in June at the Fanboy Expo at the Knoxville Convention Center.
"When I was a kid all we had was comic books because we weren't represented in motion pictures and television," the 67-year-old entertainer told 10News on Tuesday. "Now, it's all over the place. So, now we win."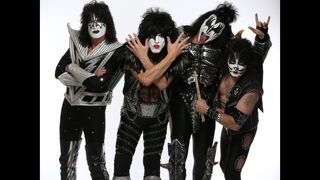 Simmons will be at the expo June 23 and 24. He'll sign autographs and pose for photos with fans. For the right price, fans as part of the "Gene Simmons Experience" will be able to hold or even have their photos made with some of the bass guitars he uses.
You can learn more about the Fanboy show here.
He told 10News he recalls Knoxville well. KISS has played here several times including July 15, 1976, during the Destroyer tour. They also were here Feb. 1, 1983, at the Knoxville Civic Coliseum and Dec. 10, 2003, at Thompson-Boling Arena.
"Knoxville and KISS and myself have a long, long history," he said. "We've been coming and going out of Knoxville for 40 years. One of the first shows we ever did on our first tour was in Knoxville, Tenn. ... It's as cool as cool can be."
He also admires East Tennessee women.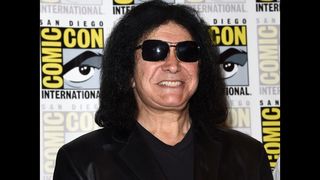 "I think you must have something in your water. The women tend to be very beautiful. They come in all sizes and shapes and all ages. Yes, you are blessed."
For anyone who might not know KISS, here's a quick primer: Starting in the '70s they began terrifying parents and delighting kids with devilish makeup, spiked costumes, fire- and blood-spitting antics, long black hair and loud, loud music.
The band, featuring original members Simmons and Paul Stanley, is now on tour and planning a series of European gigs next year. Matter of fact, he'll fly from the tour to get here for Fanboy Expo.
Since he's coming to Knoxville in June 2017, could he fit the Bonnaroo Music Fest in Manchester, Tenn., into his schedule earlier in the month?
Simmons says no one has asked.
"Somebody's just gotta say, Hey, do you wanna?
"There's a beautiful girl in the corner. She has all the beautiful accoutrement. You go over to her and say, 'Hey, wouldn't it be great if you danced on the floor? She's going, Sure, somebody ask me to dance.' "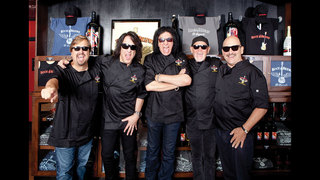 But, Bonnaroo would have give the band a marquee spot, Simmons said.
Inducted into the Rock & Roll Hall of Fame in 2014, KISS is not a middle-of-the-program This or That tent group.
"Let's be realistic," he said. "If you're going to put KISS on the stage, you're gonna want to separate yourself, because when we come on we literally -- the drums and the entire band descend from the ceiling.
"With fireballs going up and all that stuff before the first note is hit. We're shaking the heavens.
"But somebody's got to, you see."
Music is hardly the only thing Simmons is involved in. He's created several comic books, including one based on his character the Demon. He also is part of the Rock & Brews restaurant chain. He's got a movie production company called Erebus Pictures, with its first film now in the editing stage.
He's also part of a KISS golf course and a KISS limo service in Las Vegas.
"'I'm the luckiest ------ you've ever met," he said.
A couple KISS-related movies also are set to come out including one whose cast Simmons said he's not allowed to reveal.
"The motion picture is based on an event that happened in Middle America in 1976. KISS does play a part in it."
A KISS cartoon and a KISS Broadway show also are in the works.
He works hard and he works fast -- and that's the way he likes it.
"If you're running a race like you're living your life, why the hell would you slow down at the end?" he said. "Let's be honest with each other. When you're running a race and you see the finish line up ahead, don't you go even faster?"
Simmons said he likes meeting with fans because he wants them to walk away feeling like they've gotten a little something special. He plans to make that happen in June when he comes to Knoxville.
"Life should be like a Cracker Jack's box," he said. "Some people may not know what that is, but when I was growing up you were able to get caramel candy-covered popcorn and peanuts and that came in a box. But one of the reasons I bought 'em was -- sure, I liked popcorn and peanuts and caramel covering and all that –- but when you opened it up you got a prize.
"You never knew what it was you were going to get. It was that little something extra, and that's what I'm always about. Give people that little something extra."