Country singer Luke Bryan took the stage at Maple Lane Farms Thursday night for the first concert of his 2016 Farm Tour.
Bryan performed only a few hours after suffering a shoulder injury while out for a bike ride.
He tweeted shortly before 7 p.m.: "Broken clavicle. All good. Show is a go. I'll just have my arm in a sling."
Bryan was riding the bike near the Greenback area site when the accident happened, according to sources. One source said he ended up in a ditch and suffered the broken collar bone.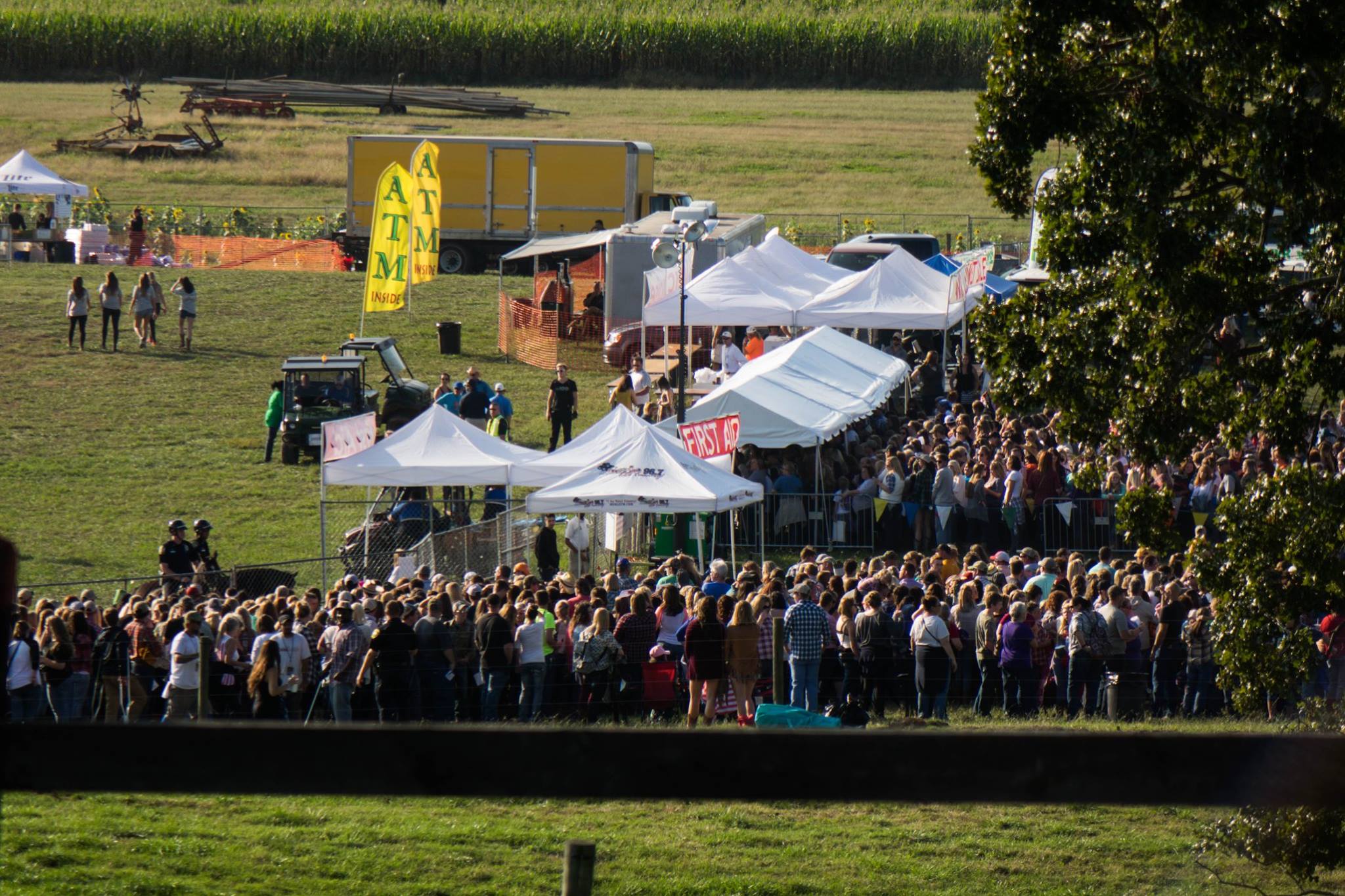 He sought treatment at Blount Memorial Hospital in Maryville on Thursday afternoon and left about 6:30 p.m.
This is the third consecutive year he's performed at Maple Lane Farms.
Thursday's concert was originally supposed to be the second stop on the Farm Tour. Bryan had to cancel a South Carolina date this week that was supposed to be the opener because of the threat of Hurricane Matthew.
More than 16,000 fans were expected to attend the Thursday show.