Country music legend Loretta Lynn continues to recover in the hospital after she suffered a stroke at her Hurricane Mills home one week ago.
According to WSMV in Nashville, Lynn's daughter, granddaughter and assistant said she is doing better each day and is sitting up in her recliner, laughing and talking.
Her sister Crystal Gayle posted an update on Twitter Thursday, thanking people for their prayers and well wishes.
"We are lucky, in this day and age, to have wonderful doctors and nurses taking great care of her. Plus, they have to put up with our dramatic and crazy family and friends," Gayle said in the post.
May 10, 2017
Lynn was hospitalized in Nashville on the night of May 4. According to a post on her website, the 85-year-old country singer is "under medical care and is responsive and expected to make a full recovery."
Upcoming events on her tour schedule will be postponed; more information on those dates will be posted on Lynn's website, lorettalynn.com, in the coming days.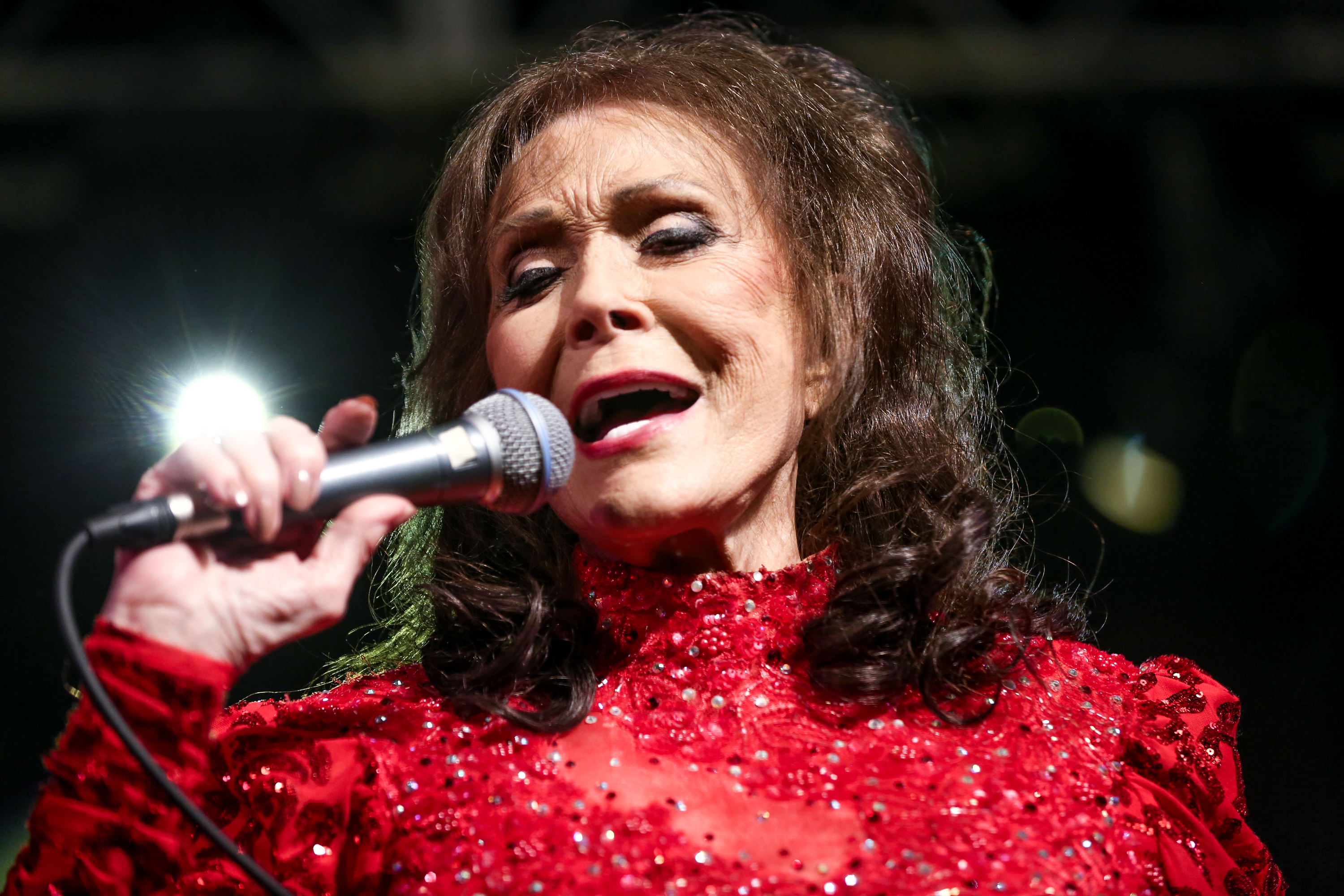 In April, the Kentucky native celebrated her birthday by playing two sold-out shows at the Ryman Auditorium in downtown Nashville.
She's scheduled to return to the Ryman in August. Those concerts will coincide with the release of her forthcoming album "Wouldn't It Be Great."
Lynn's life story was captured in the bestseller "Coal Miner's Daughter," which later became a film starring Sissy Spacek and Tommy Lee Jones. Lynn is in many ways credited as a trailblazer for women in country music.