Knoxville's newest public art celebrates the power of perpetual motion.
The RiverHill Gateway Neighborhood Association donated the Derek White sculpture to the city. City officials and members of the Public Arts Committee joined neighbors Thursday afternoon in a ribbon-cutting and presentation.
Call "ki-net-ik," the 8-foot-by-14-foot sculpture sits at 200 E. Hill Ave., near Hall of Fame Drive and Volunteer Landing Lane.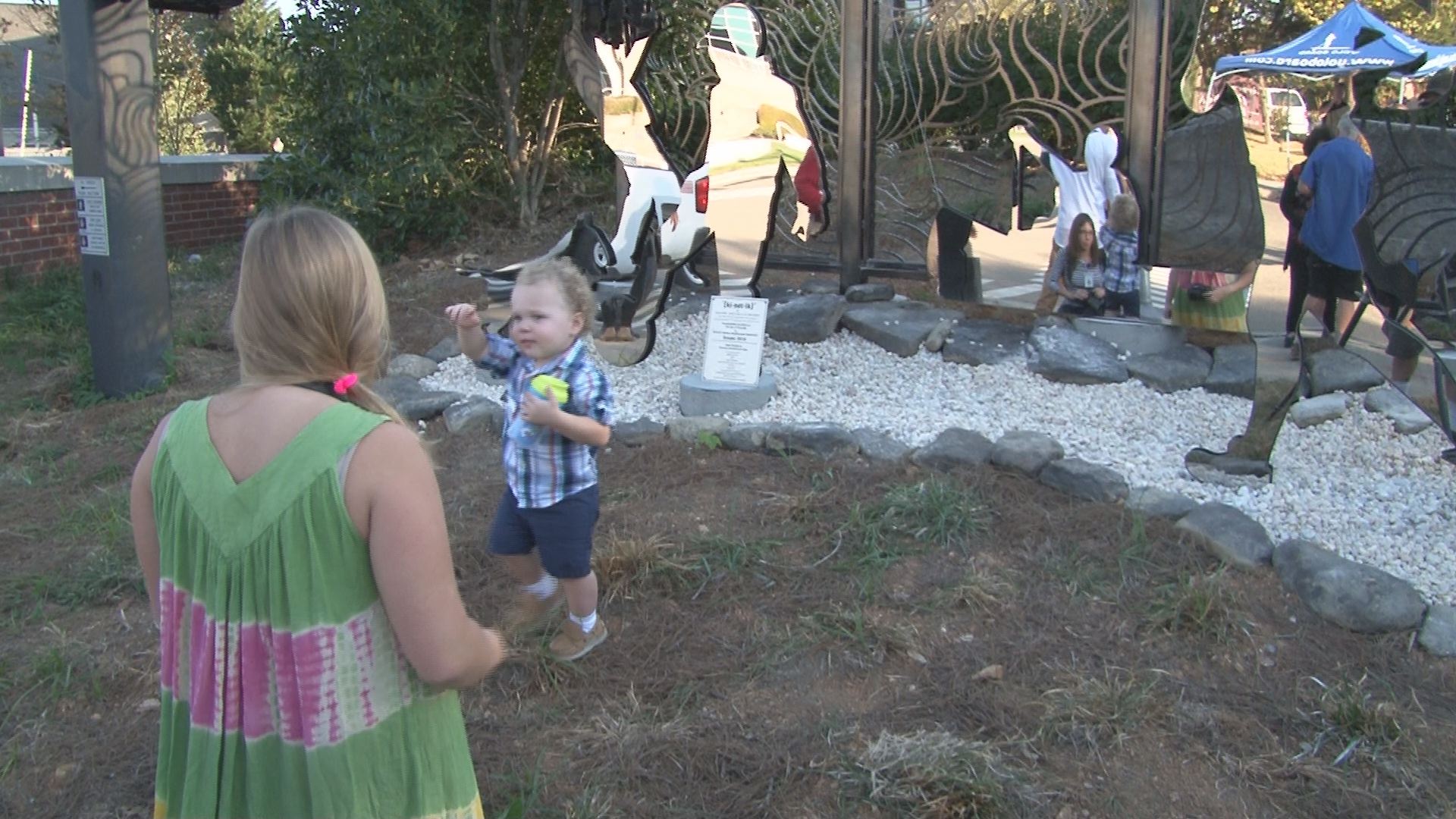 ki-net-ik, which is multi-dimensional, aims to display perpetual motion "through the progression of day-to-night ambient light, weather and seasonal changes, vehicular and pedestrian perspective shifts, and environmental motion mirroring," according to the city.
It features silhouettes of runners, a heron, children playing and fisherman and other figures.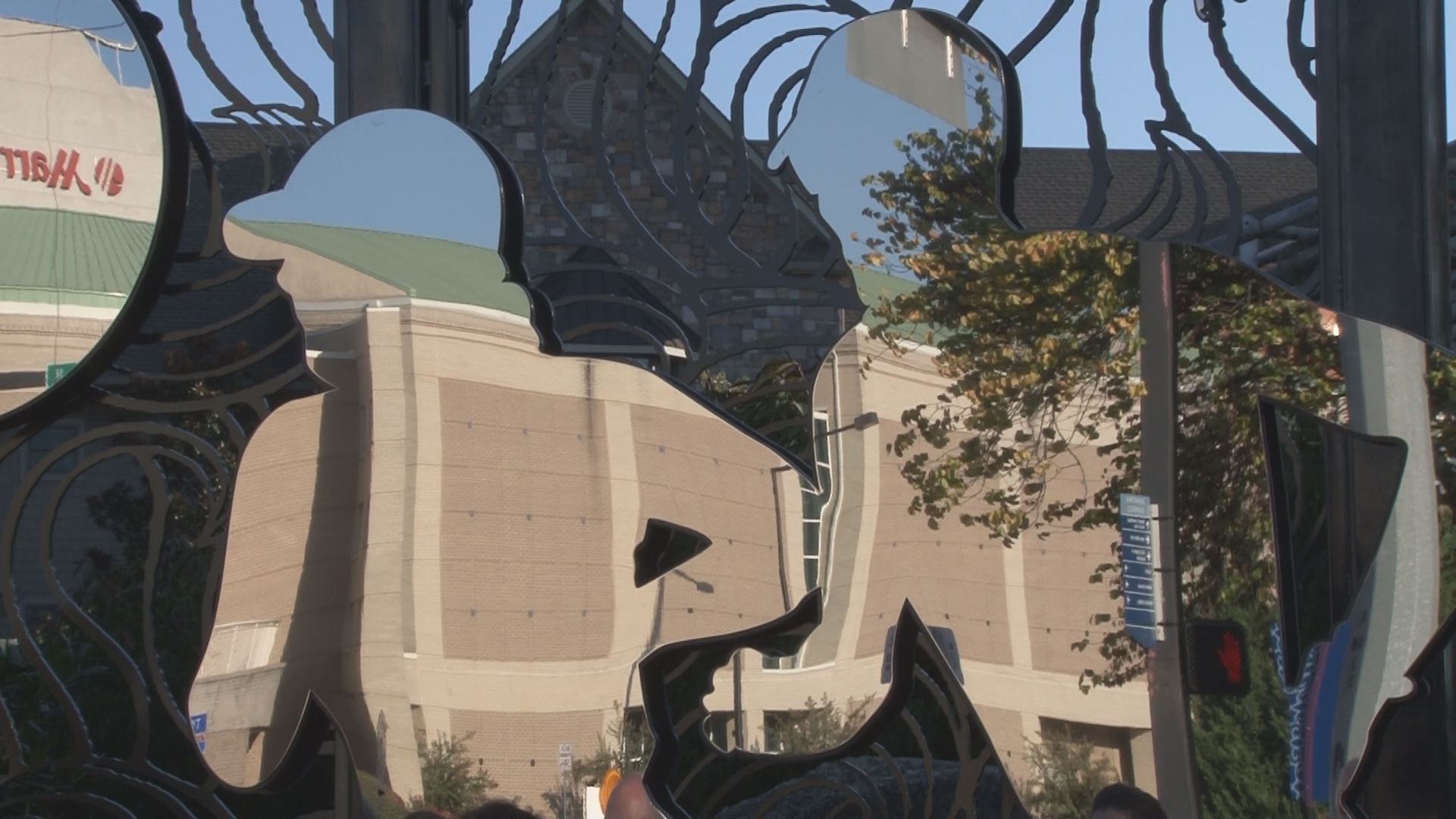 The artwork is a "gateway" to downtown and a landmark to get to the waterfront and businesses on Volunteer Landing Lane, according to the city.
Eventually, picnic tables will be placed at the sculpture to enhance its use as a gathering place.
White's work previously has been displayed at Ijams Nature Center, among other places.