Taking the wheel is a right of passage for every teen.
"We live in a world today where for us freedom was a car, for our kids freedom is a phone and then the car comes next," says Paul Sponcia, CEO of the IT Company.
And that means double the responsibility.
"I spend a lot of time with my 14-year-old talking about driving," adds Sponcia. "She's about to be 15."
Sponcia is a father in the IT business.
"We give them the keys and hope for the best. That's not a position I necessarily want to take," he said.
So, he's using technology as a backseat driver.
"People have developed all these apps to help us better manage this process with our kids," he said.
There are several apps you can use, but Sponcia prefers a family sharing app called Life 360. Both parent and teen download it to their phones.
"It brings together a lot of the items around driving and safety that I think we need to have as parents and a child," he said.
The Life 360 app pinpoints the driver's route, calculates speed, phone usage, hard breaking, acceleration and even tracks battery life. You can see it all on your phone.
"We can use this as a tool to enter in and say 'Hey, this is really for us both to work together to protect you, to be safe, to teach you better driving skills,'" Sponcia said. "The way the Life 360 app works is you create these things called circles and then you add people to your circle."
10News anchor Beth Haynes decided to join Sponcia's circle to test-drive the app.
Beth: "So, I'm going to Caswell Park and then coming back."
Sponcia: "You're supposed to, but let's see if you do it or not."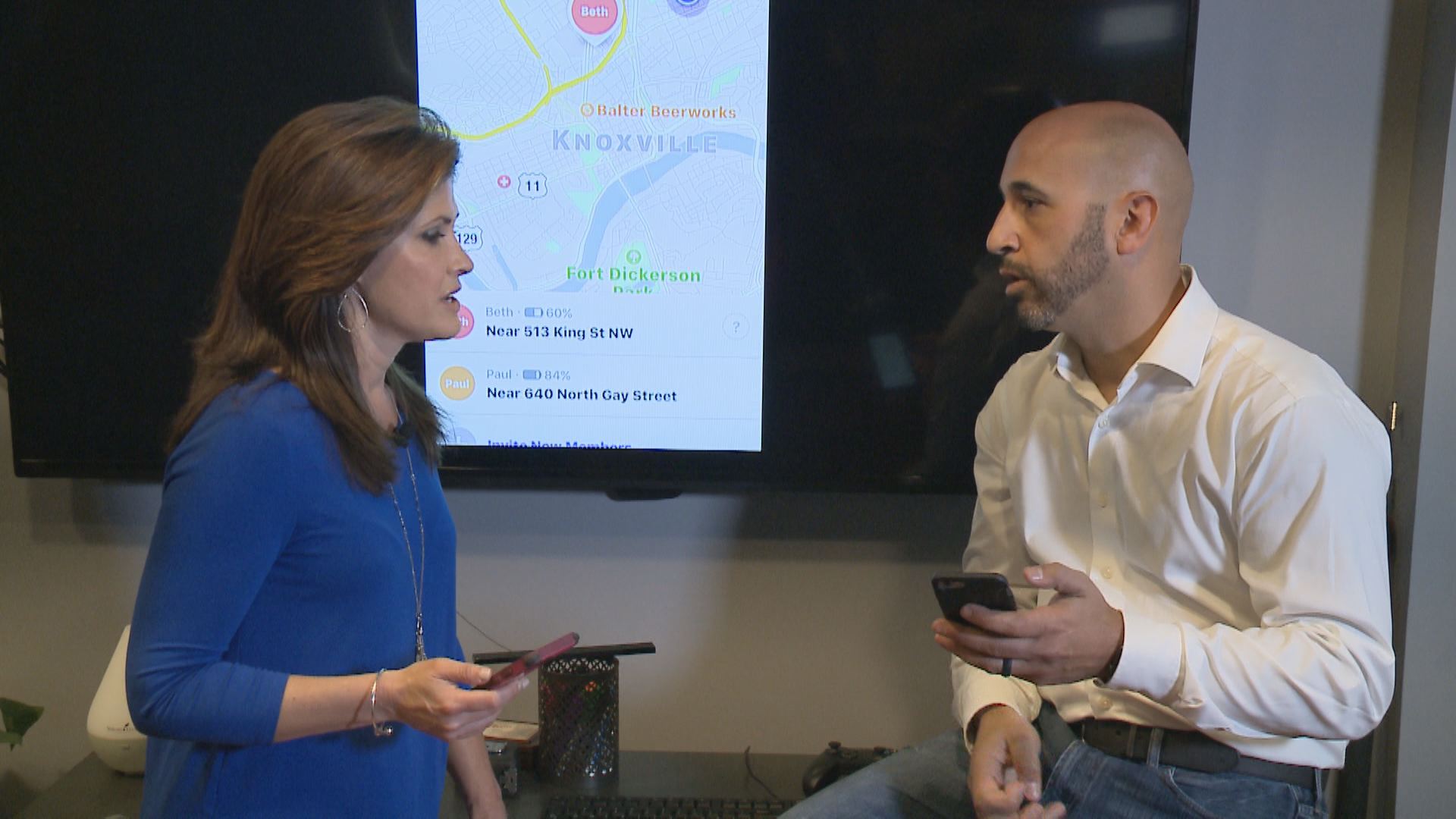 After a quick trip to Caswell Ballpark and a slight detour to K Brew to get coffee, Beth made it back safely to The IT Company.
"Here are the two trips that happened. The first one, she left from here, went to the fields," said Sponcia looking at Beth's route on his phone. "And then, it looks like you guys went to K Brew from there. Beth never went over 20 miles per hour and never used the phone in a way Life 360 considered to be distracted."
So, how'd she do?
"You did fine except you didn't tell me you were going to K Brew and you didn't bring me coffee which would've been nice," Sponcia joked.
Life 360 is just one of dozens of safe driving apps. There's even technology that connects to a cars' diagnostic board that also disables phones while driving.
AAA has its own driving app, and many insurance providers and wireless carriers have them as well.