There's a new officer on the job in Newport.
Newport Police Sgt. Justin Vinson has a new side-kick. Sawyer Schimming is 4-years-old. He shows up to work each day dressed in his full police uniform.
Sawyer sets up his own cones and directs the after school traffic coming from the Newport Grammar School. For the last three weeks, he has helped guide drivers straight from his front yard.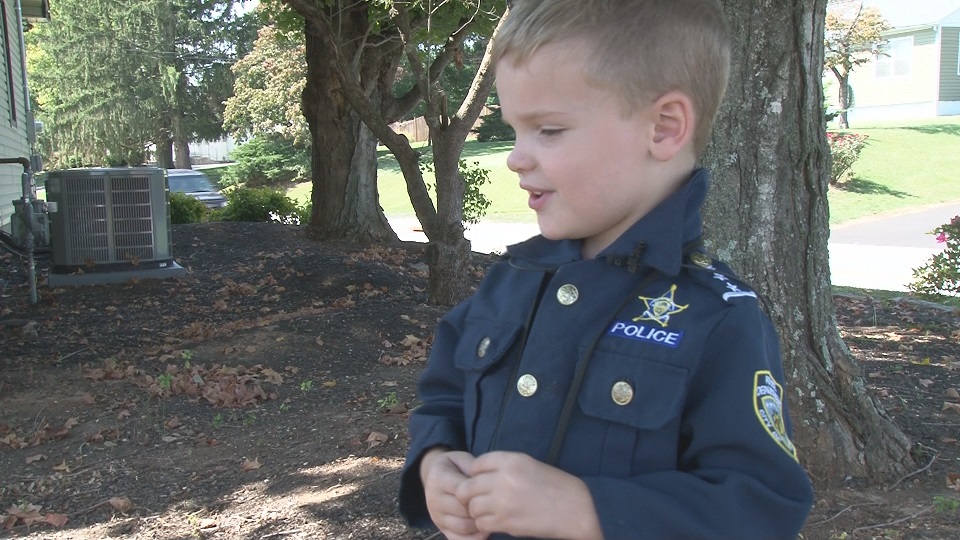 "That's the reason I do what I do, ya know, I am a patrol Sergeant but I also am a school resource officer here at Newport grammar," Vinson said. "Each one of these kids are like my own and it's good to see kids wanting to go out here and help others and do the right thing like they need to do."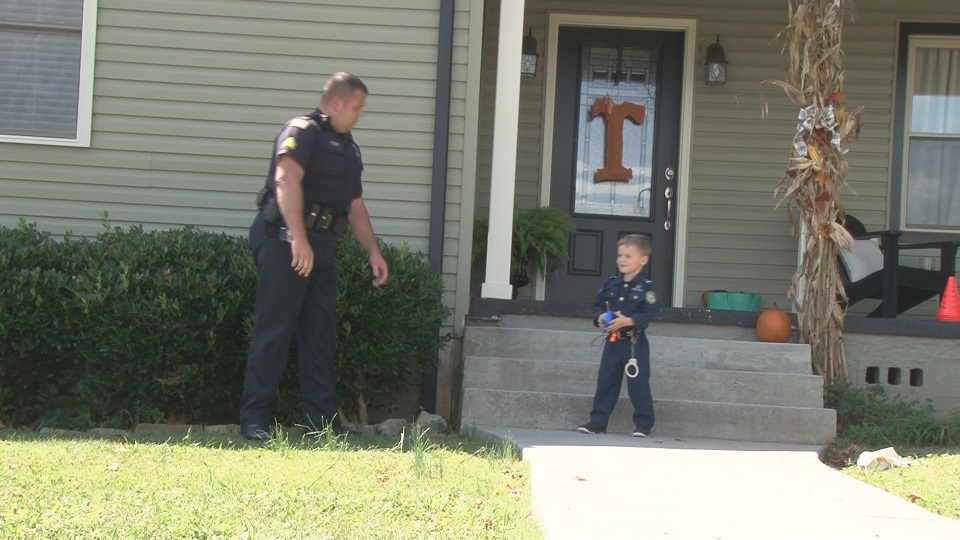 Sawyer said when he grows up, he wants to be a police officer like 'that man' as he pointed to Vinson.
It's the simple things he's attracted to. He said he likes the keys Vinson gets to carry.
"Does he have a lot of them?" He was asked. "Oh yeah, like ten keys," Sawyer said.
He said his favorite part about helping Vinson is shaking his hand.
"I have to blow the whistle at the cars... to get the kids back home safely," Sawyer said.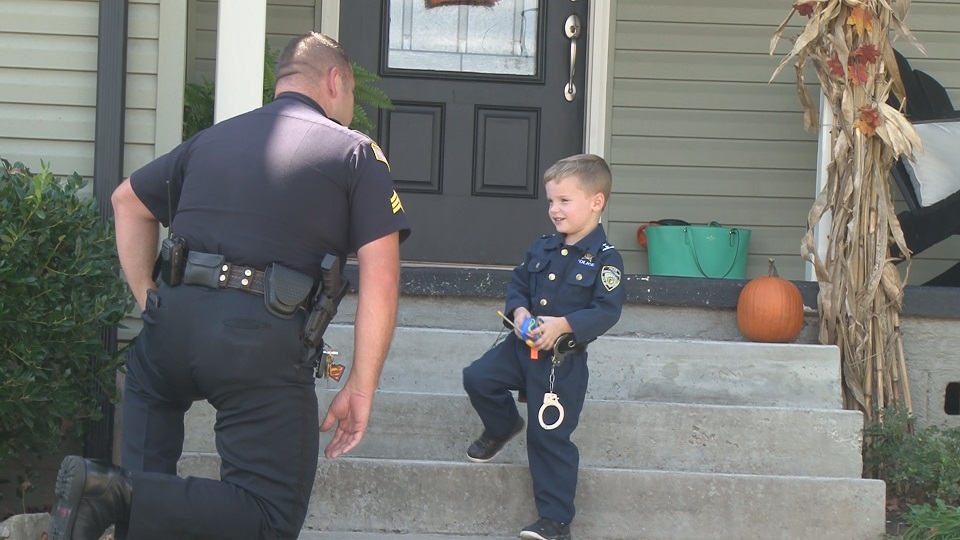 His mother, Allison Schimming, said she bought him the costume for Halloween last year because he said he wanted to be a police officer.
"I love to see him play pretend and have someone to look up to and this is a great childhood memory for him," she said.
While Sawyer says he wants to be a police officer when he grows up, his mom confessed that he also says he wants to drive a dump truck "on his days off".