The Morristown cancer patient whose wish to attend a Neyland Stadium football game was fulfilled this month by sympathetic SEC fans has filed a complaint against his stepdaughter, accusing her of taking money from a GoFundMe account created on his behalf.
Kenneth Warfield, 62, alleges the account was opened to benefit him. Warfield is battling stage 4 lung cancer and has been featured in stories by 10News.
He attended the Oct. 15 University of Tennessee-Alabama game thanks to the generosity of fans, including a UT fan. He got to meet quarterback Josh Dobbs among others while at the game with stepdaughter Deborah Bell.
Bell, 46, is the daughter of Warfield's wife, Emma.
Bell called the theft report "ridiculous" in an interview Friday with 10News.
"I'm past done, you have no idea," she said. "Money was spent on (Warfield) and him alone."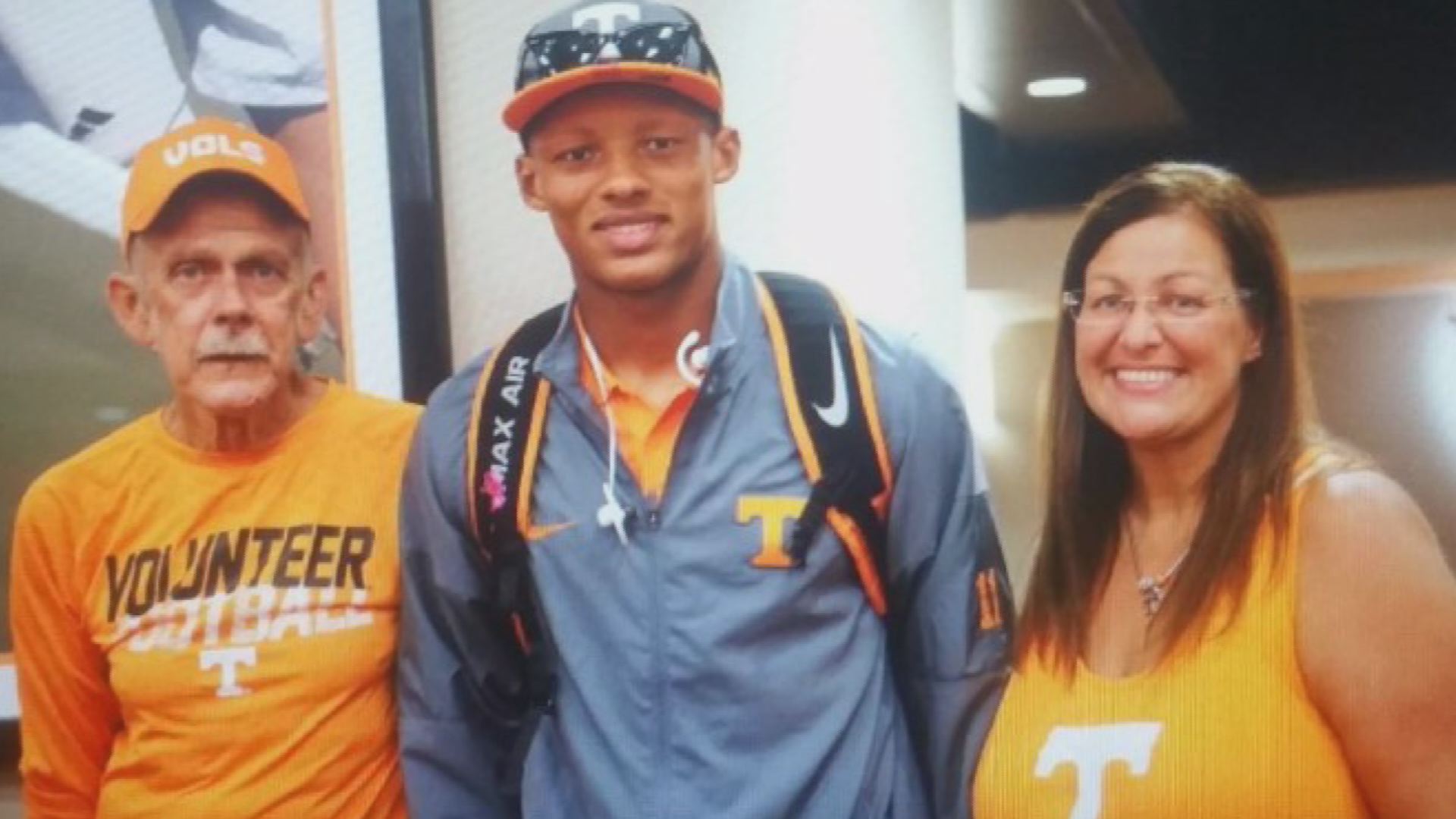 Warfield on Wednesday filed a Morristown Police Department incident report against Bell. The offense report, which is not a criminal warrant, accuses Bell of the theft of $803.
A GoFundMe account called "Volunteer Fans - Bucket List Fund" was created Oct. 10, seeking donations so that Warfield could go see a Vols home game.
Of the $2,000 goal, $880 was collected, according to the page. After processing fees, $803 was left for Warfield, according to GoFundMe.
According to correspondence provided to 10News between GoFundMe and Warfield's wife, Emma, Bell made four withdrawals from the account: $415.17 on Oct. 13; $250.89 on Oct. 14; $114.23 on Oct. 15; and $22.73 on Oct. 17. The total amounts to $803.02.
Bell told 10News on Friday afternoon she had receipts to account for all the money she spent. She said the GoFundMe donations went toward costs so Warfield could go to the Alabama game last weekend
Bell said there was $321 left that remained unspent. She said the money was in her savings account and was being returned to GoFundMe for redistribution to the people who donated it in the first place.
She also said tickets donated so Warfield could go to future Tennessee games would be returned to the donors.
Bell contacted 10News earlier this month, alleging she'd won tickets to take Warfield to the Alabama game in a contest on Facebook but had never received the tickets.
Related: Cancer patient goes to first Vols game
She also told 10News then that college football fans had heard about her story on Facebook and stepped up to help Warfield by donating tickets to the Alabama, Kentucky and Tennessee Tech games.
A description of the GoFundMe account states: "This fund will be used to send Kenny to future games as long as he is able to get around... Anything donated toward this fund is greatly appreciated by him and his family. If Kenny is unable to attend football games, this fund will be used toward flowers at which time they are needed."
According to Wednesday's police report: "(Warfield) states (Bell) did call GoFundMe and have her name added to the account. The suspect then depleted the money that was in Mr. Warfield's account."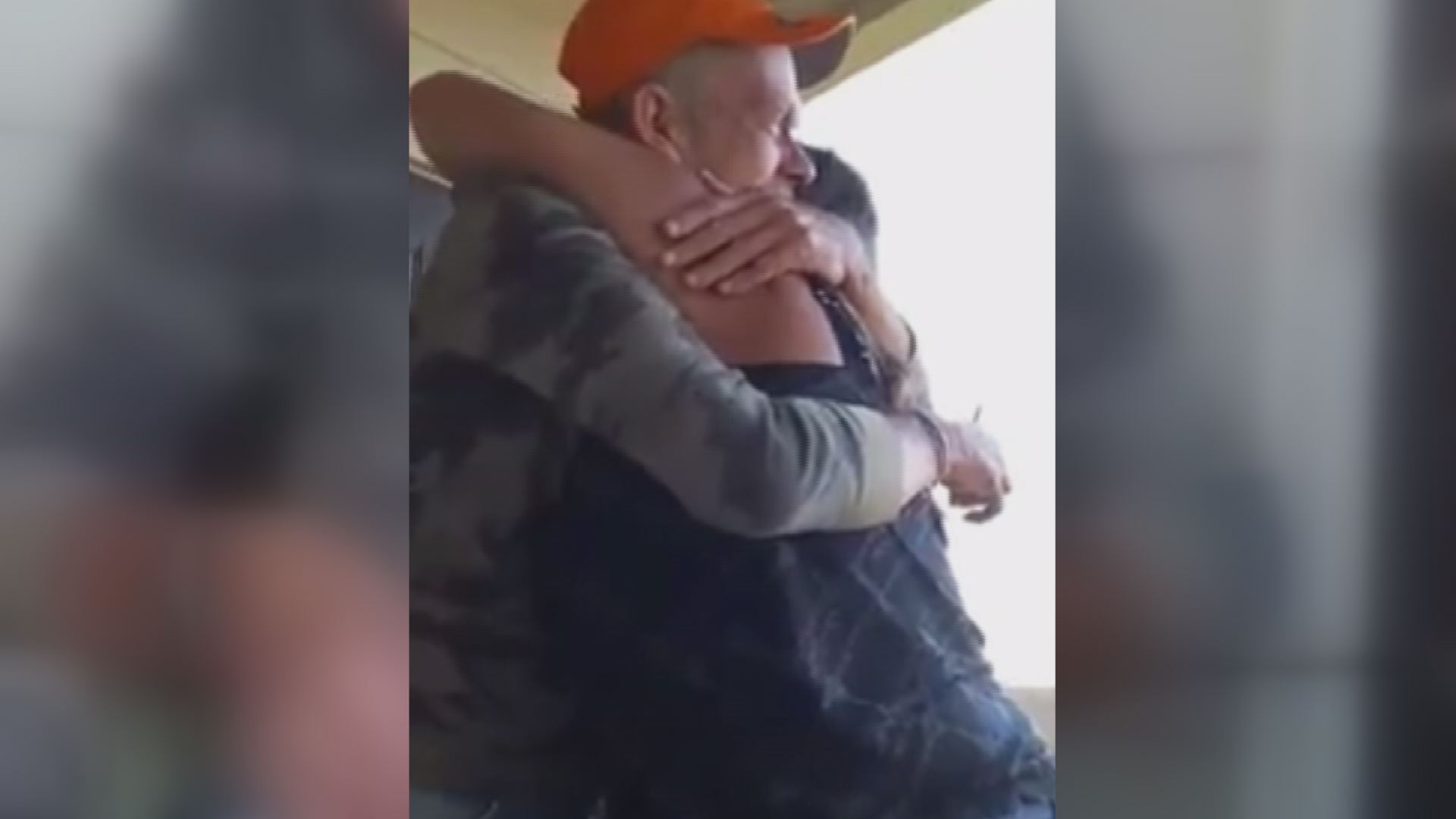 In the spring, Bell Created a GoFundMe account identified as going to help Warfield take a trip to the beach. Bell said she and her step father drove to Folly Beach in South Carolina and then turned around and returned to Tennessee.
This is a developing story. WBIR 10News will continue to investigate and provide updates on WBIR.com.