An employee at The Standard apartment complex that caters to students is a suspect in several thefts at the Fort Sanders development, police said.
Sean P. O'Mary, 41, who has a lengthy criminal record, was arrested Wednesday morning on a probation violation warrant, according to the Knoxville Police Department. He also was charged with simple possession of drugs that he had when he was arrested, according to police.
O'Mary was identified Wednesday as a suspect in thefts at the complex at 705 S. 17th St., according to KPD Lt. Chris McCarter.
According to McCarter, "The theft investigation is ongoing at this time."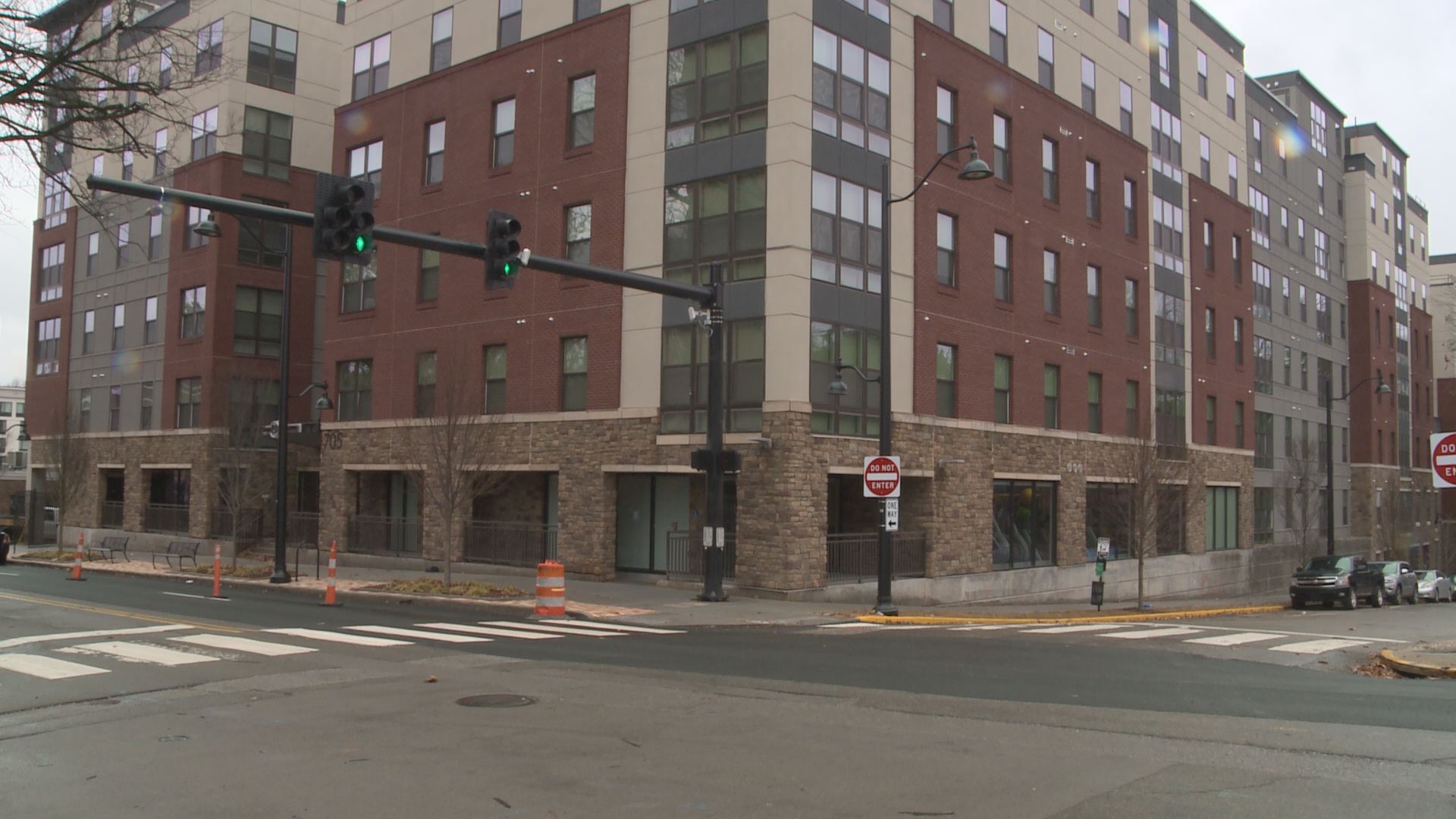 A Standard spokesman told 10News on Wednesday night that O'Mary no longer works there. He performed maintenance at the complex, residents told 10News.
"We have been contacted by local authorities, and we will work closely with them to help in any active investigation that they may have," the statement reads. "The safety and comfort of our residents is a high priority."
O'Mary's record, which dates to at least 1994, includes convictions for aggravated burglary, theft, shoplifting and DUI.
Beverly Banks, a resident of The Standard, said she and her roommate noticed cash and a pair of sunglasses missing from their room recently.
"I said, 'wait a second, I had $100 that went missing,' and I thought maybe it's crazy, maybe it's school, maybe I misplaced it," Banks said.
A Facebook post in a group for UT girls posed the same kind of questions about missing items at The Standard, with more than 200 comments of similar stories.
"To find out that all this is going on and that I may not be the only person that has lost something in the past month, that it might have been taken from me," Banks said, "I mean, it's very scary, and it's very concerning."
Sydney Stewart is a freshman living at The Standard. She did not have any items stolen from her, but she said the security of the building worries her.
"It is still unsettling knowing that they haven't performed background checks properly or thoroughly enough to weed out anyone who's dangerous," she said.
Numerous would-be residents at The Standard had to delay moving in last fall because parts of the new building were not completely finished and had not cleared all city inspections.
All floors at the building finally opened for occupancy in January.