A former Sevier County corrections officer faces charges of aggravated assault and official misconduct, accused of hurting an inmate so badly he spent nearly two weeks in the hospital.
A Sevier County grand jury returned the indictment against Rudy Hayes, 19, on Monday, according to the Tennessee Bureau of Investigation.
Inmate Anthony Rendina's mother welcomed word from 10News that Hayes had been indicted. Rendina suffered a brain injury in the alleged assault, she said.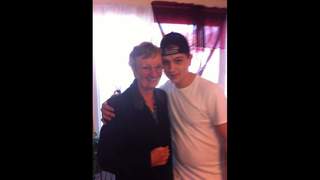 "That is wonderful news," Joanne Rendina, speaking by phone from the Tampa, Fla., area, told 10News. "I got the chills."
The Sevier County Sheriff's Office has declined to comment about Rendina or Hayes.
Records obtained by 10News show Hayes of Sevierville was hired to work in the jail in January.
He was recommended Sept. 26 for termination, three days after the alleged assault on Rendina, 24, originally from Florida, records show.
Rendina was "yelling and cursing" at officers in a booking holding cell on Sept. 23, records state.
He'd been removed from the cell by Cpl. Paul Glenn because he was acting up, according to records.
"Immediately after this Officer Hayes entered the cell and threw Rendina to the floor, then left," a document in Hayes' personnel file shows.
According to the TBI, an "altercation" took place that resulted in the inmate being hospitalized.
The next day, District Attorney General Jimmy Dunn and Sheriff Ron Seals asked the TBI to step in and investigate.
"(Wednesday), Hayes was located at the home of a relative in Warren, Michigan," according to the TBI. "He was arrested and booked into the Macomb County Jail in Mt. Clemens, Michigan where he is awaiting extradition to Sevier County."
Joanne Rendina said she formerly lived in Tennessee with her son. When she moved to Florida, she said her son wanted to stay behind to be with a girl he knew.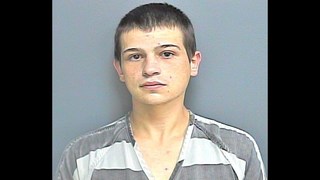 He ended up, according to the mother, hanging with the "wrong" people and picked up a drug charge. He went into the Sevier County Jail in March, according to Joanne Rendina.
At one point Rendina got out of jail but ended up back serving time. He turned 24 on Sept. 9.
She said Rendina was first taken to LeConte Medical Center in Sevier County after the jail incident and then was flown by helicopter to University of Tennessee Medical Center.
He's now back in the Sevier County Jail.
"He's got good days and bad days," she said.
Rendina has lost vision in one eye and suffers from long headaches, Joanne Rendina said.
"I just keep praying that everything will work out all right," she said. "I hope that he's going to get out of there and get into some type of medical rehab."