The FBI is looking for a man wanted for an armed robbery of a Knoxville cellphone retailer.
Mario L. Lambert, 33, is charged with robbery and brandishing a firearm during a crime of violence. The charges stem from a robbery of the Cellular Sales store at 4501 Chapman Highway in Knoxville on Nov. 22, 2016.
Authorities believe Lambert is armed and dangerous.
The FBI said Lambert and four accomplices took three Cellular Sales employees and one customer hostage. The group held the hostages at gunpoint, forced them to the ground and zip-tied their hands behind their backs. Authorities have since arrested the four accomplices.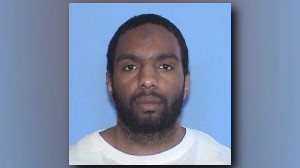 Lambert, who is a convicted felon and goes by the nickname "Pop-Up," is charged with the same two offenses in Kansas.
Lambert was last seen in Rockford, Ill., on March 2. He drives a 2002 tan Chevy Tahoe with Illinois license plate ZZ37991, according to the FBI.
The FBI said Lambert has his last name tattooed on his back, and has a tattoo with Chinese letters on his chest.
Lambert has traveled to Chicago, Milwaukee, Atlanta, Houston and Beloit, Wis., according to authorities.
The FBI is offering $20,000 for information leading to Lambert's arrest.
Anyone with information on Lambert's whereabouts is asked to call the police or the FBI at (865)544-0751 or at (312)412-6700.