The man accused of murdering a random stranger on a Knoxville greenway has been found guilty.
Early Wednesday evening, a jury convicted Timothy Ison of first degree murder in the fatal stabbing of 42-year-old Stefany Fairbanks. She was killed while walking on the Third Creek Greenway in May 2015.
Investigators have said they did not believe Ison knew Fairbanks when he killed her.
The jury deliberated for less than two hours on Wednesday before returning with a guilty verdict.
The penalty phase is set to begin on Thursday morning. The prosecution will be making its case for a sentence of life without parole.
Earlier in the day on Wednesday, prosecutors explained how Ison wrote in his journal that even as a child, he know he "would be a predator."
Prosecutors submitted several of Timothy Ison's journal entries intro evidence during day 3 of his murder trial on Wednesday.
During one of the journal entries Ison described himself as "a wolf amongst the sheep."
"I think that even as a child I knew that I would be a Predator. A wolf amongst the sheep. It is who I am. Who I was meant to be," the undated journal entry stated.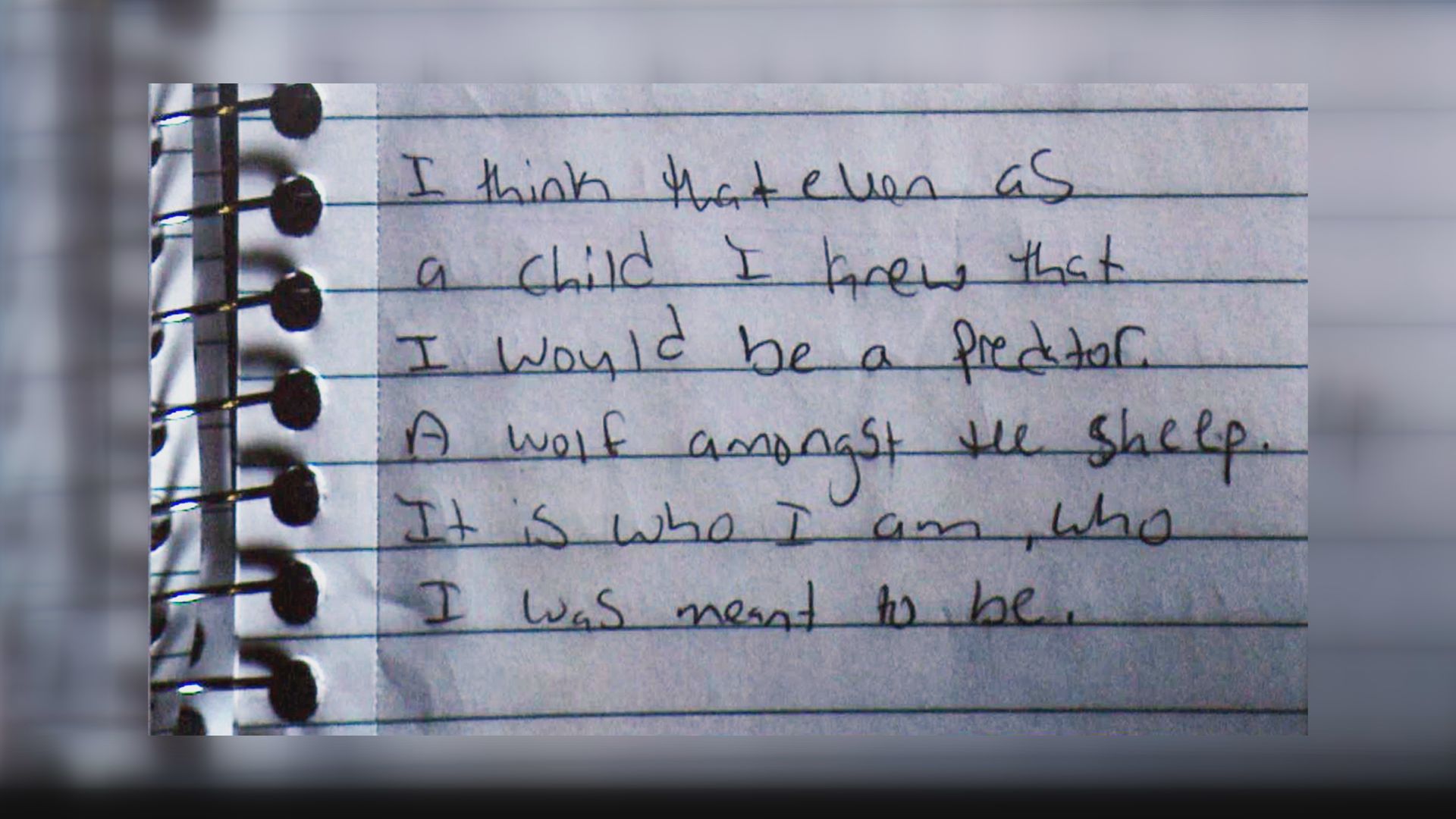 In another entry submitted into evidence, Ison said he had a need to hunt.
"There's Just a need. Its like haveing an itch that you can't Scratch. A need to hunt. Thats the easiest way to put it," Ison wrote in another entry.
While the judge allowed certain journal entries into evidence, he barred prosecutors from sharing any involving Ison's previous criminal history.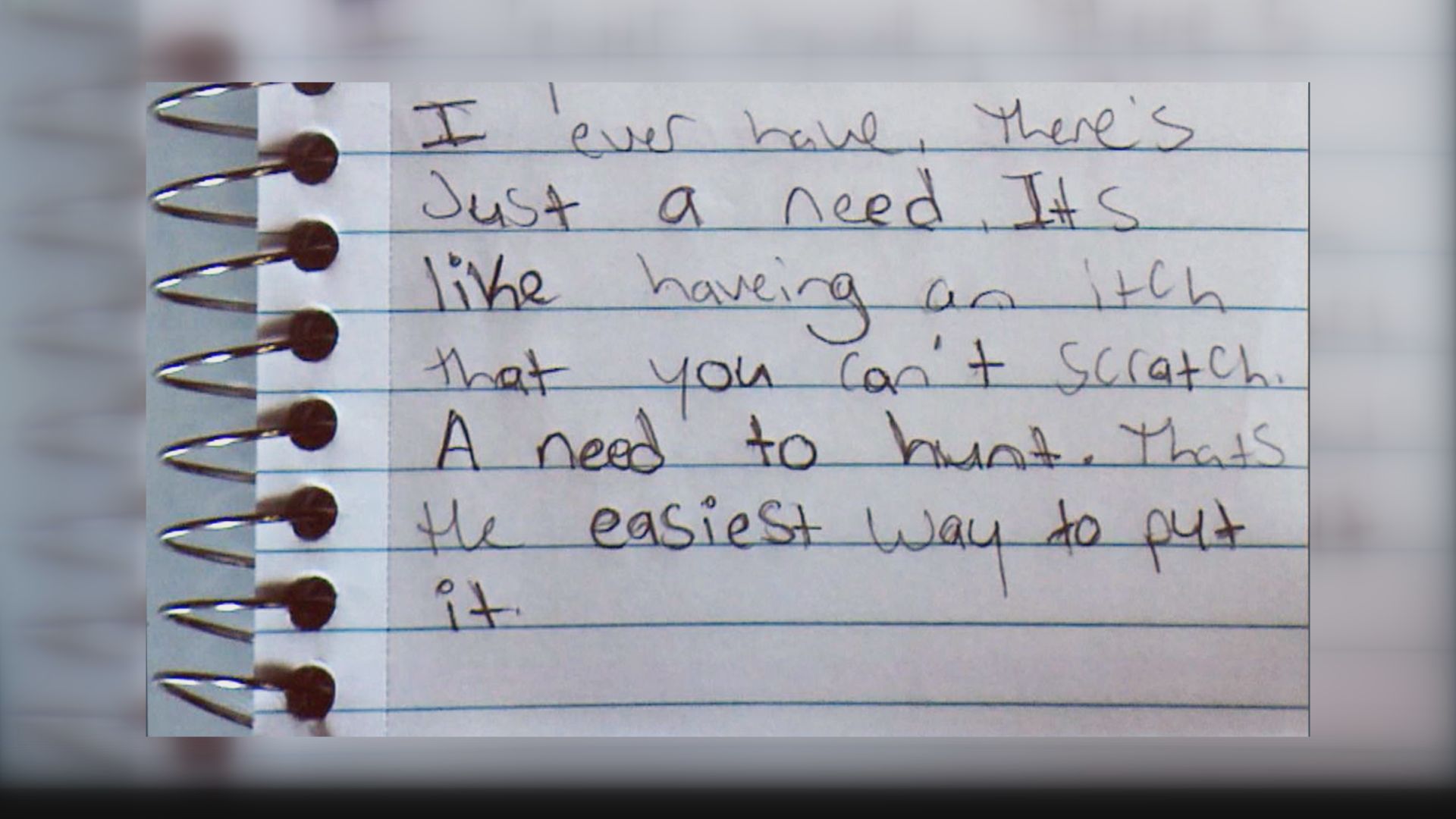 When he was 14, Ison attacked a couple in their Holston Hills area home. He was placed in juvenile custody until he turned 19. He later was convicted of assault in Kentucky.
In court on Wednesday, investigators also showed Ison was clearly in the area where the killing happened based on photos he posted to Facebook while walking on the greenway.
Knox County prosecutors said in January 2016 they are seeking a conviction that will put the Knoxville man behind bars for the rest of his life with no chance of parole.
At the time, District Attorney General Charme Allen was also signaling she would not seek the death penalty against Ison.