Knoxville police took a man and two juveniles into custody in the Lonsdale community Tuesday after officials say a large crowd of people began shooting fireworks at officers.
It started after officers received numerous calls from Lonsdale Homes saying a group of people were shooting fireworks at vehicles and other people.
KPD said a large crowd of roughly 300 people had gathered in Lonsdale Homes when they arrived.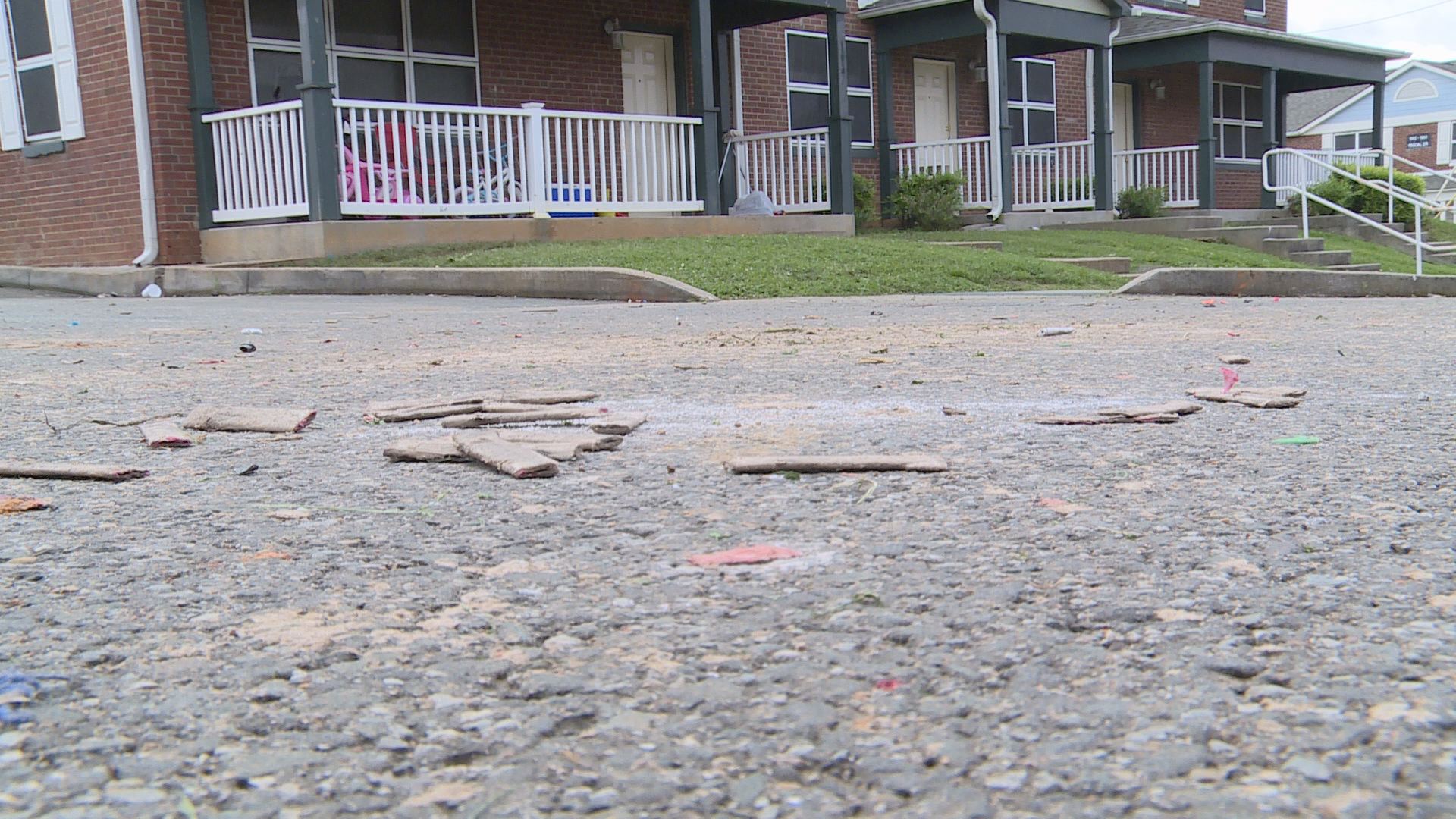 Officers broke up into teams and went into Lonsdale Homes to try and clear the crowds. When they approached, officials say people in the crowd began shooting the fireworks directly at officers. Some people in the crowd were also packing handguns.
"There were firearms present. So fortunately, no one was firing a firearm at us and we didn't have to fire a firearm at anyone," said KPD Chief David Rausch.
One resident, who identified herself as Ms. McCoy, has been a resident of Lonsdale for most of her life. She said fireworks go off every year in the neighborhood -- but this year, tensions rose faster than ever.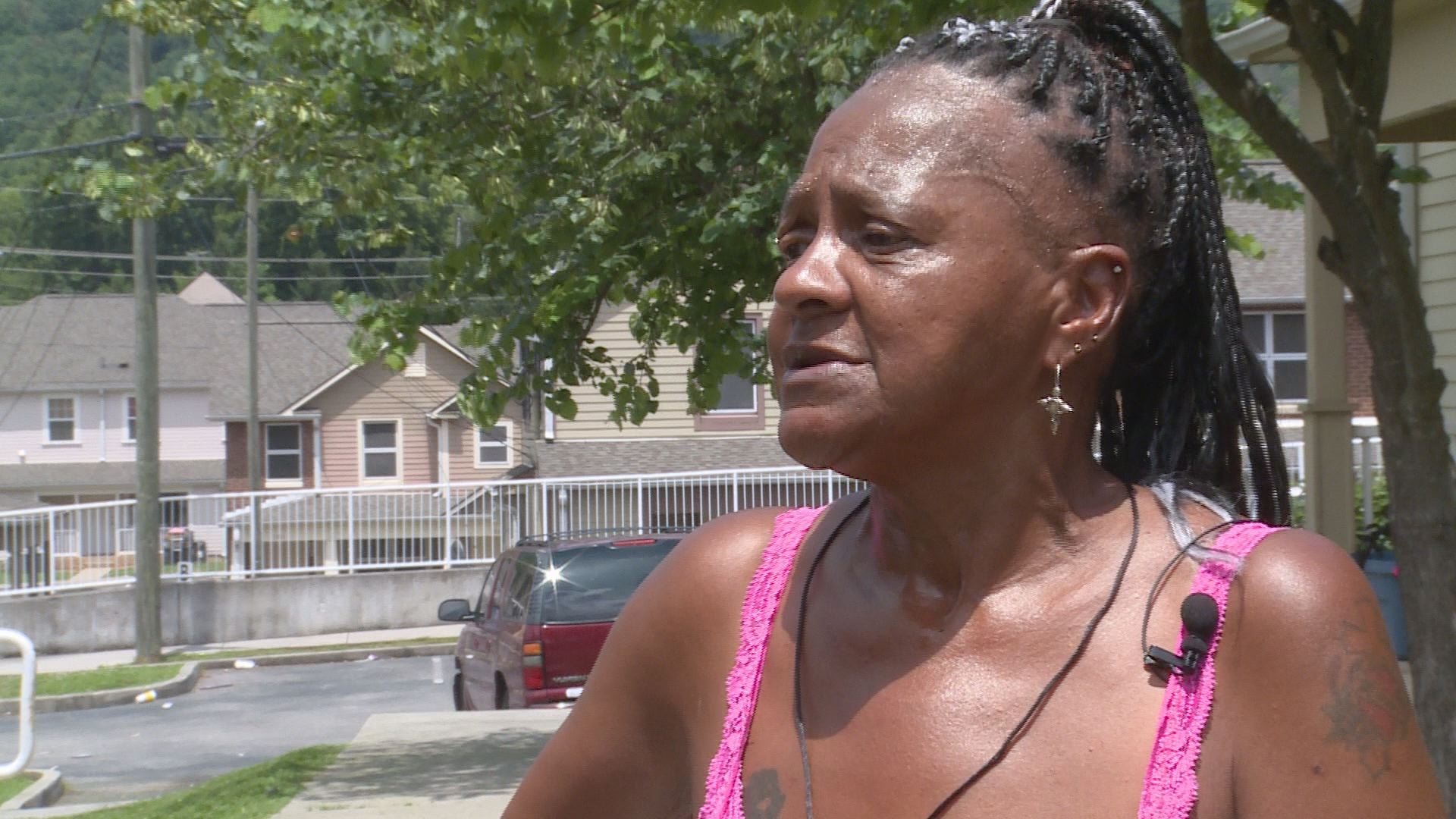 "They started shooting my way. They just kept coming over here and shooting my way, because I told them to get away," she said.
McCoy and her 11-year-old daughter spent the night upstairs, afraid to come downstairs or outside. She fears many will be out shooting fireworks again.
"I'm just going to stay in my house and go upstairs," she said. "I couldn't even come downstairs yesterday to fix anything to eat."
Many of those explosives came too close for comfort for McCoy and her daughter.
"Scared to death. Scared to death," she said. "We had to lay on the floor because she's scared to death."
Knoxville Police said Officer Dylan Williams chased and caught one suspect who was seen carrying fireworks, 21-year-old Jayron Mobley. As he took the suspect into custody, police said the crowd began hitting and kicking Williams, trying to pull Mobley away from him.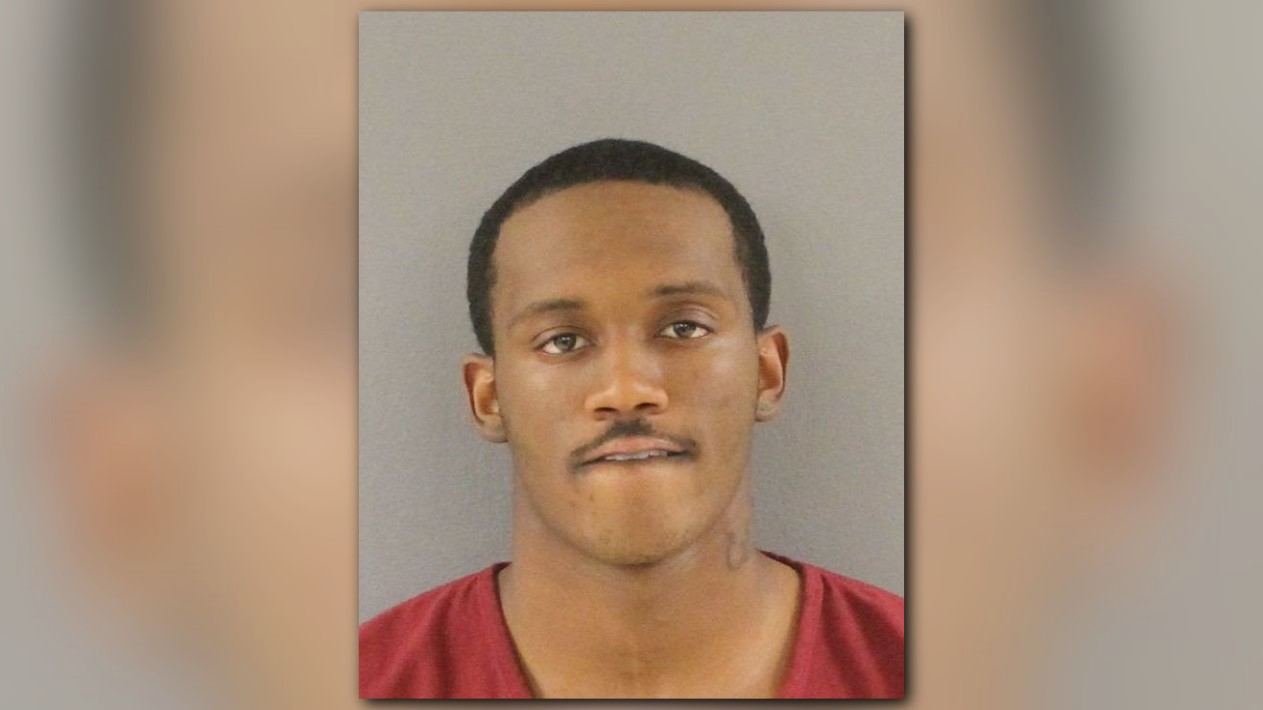 "This stepped it to a different level of criminal behavior than just firing off fireworks in celebration," Rausch said.
KPD said they also took a juvenile girl who was a relative of Mobley into custody.
Williams' arm was scraped up in the scuffle, but otherwise the officer was unharmed.
KPD arrested Mobley on charges including inciting to riot and evading arrest. The relative was also charged with inciting to riot and assault.
Officers also took another juvenile boy into custody after police say a second group of people shot a firework at police Sgt. Sam Henard in the foot. The firework burned a hole in his boot, burning his toe. KPD said the boy was wearing a mask and carrying a backpack of fireworks.
KPD cited the juvenile for violating the state curfew and his fireworks were taken from him.
Rausch said officers told him how frightening the entire situation was. He said the fireworks were shooting shrapnel that was hitting officers.
"That's a concern. Those are deadly weapons when they're shot at people," Rausch said.
KPD is still searching for more info about people involved in the incident Tuesday night. They say they are checking to see if there are still other people they need to identify.
The police department said it does not use body cameras, but they are checking cruiser dash cams for footage. They're also scouring social media for any information it can use.
Rausch said the department is going to continue to work with the Lonsdale community to address the continued violence in the area.
"We all know this is an area (Lonsdale) that is challenged. This is an area where we've seen homicides and we've seen issues," Rausch said. "It just grows in concern for me in terms of what took place last night. It tells me we've got more to do with this community to get this type of behavior under control."
Ms. McCoy agrees.
"We need to see more police out here. I thanked them last night," she said.