The Humane Educational Society is caring for nearly 50 animals seized from a puppy mill in northeast Arkansas last week. The dogs and cats are in poor condition and in Chattanooga receiving emergency care. Many of them were malnourished, some starving to death after their owner died.
Officials say these animals have spent their entire lives in cages breeding puppies. Some of the dogs are deformed from inbreeding, abuse and confined spaces.
Chattanooga's Humane Educational Society has its hands full with dozens of dogs and cats receiving emergency care.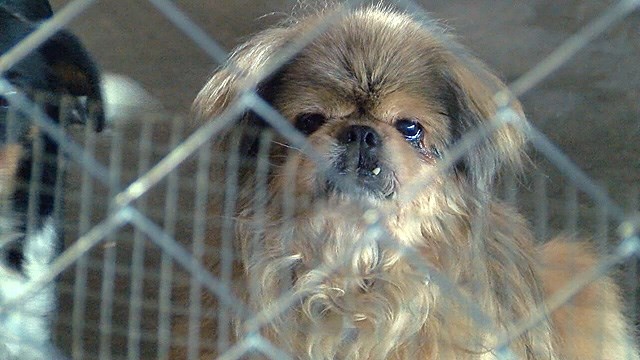 "We took in 42 dogs and 7 cats in regards to a puppy mill situation that happened over in northeast Arkansas last week. Now they're all here and we've worked on them ever since they arrived last Friday," said Executive Director Bob Citrullo, Humane Educational Society.
Citrullo tells us all of the animals have been bathed examined and vaccinated. He says 13 dogs have heart worms, nearly all of them have abscessed teeth or dental issues.
"A lot of times these animals don't even know what it feels like to walk on grass," said Citrullo.

Some of the dogs can barely walk.
"The big thing will be the teeth that we need to take care of and then there are some open wounds and we found some tumors that have to be removed," said Citrullo.
The surgeries and medication all come out of pocket. HES receives county funding to facilitate Hamilton County's animal control, but that money is not used in emergency rescues like this one.
"The money does not, for a rescue of this size or any rescue, does not come from those funds," said Citrullo. "It comes from fund raising we do. We receive approximately 50% of our budget for these contracts. The rest which equals $600,000- $700,000 I'm responsible to raise every year."
Citrullo says the shelter was the closest to the Arkansas puppy mill with vacancy. The animals have been released by an Arkansas court, making them available for adoption as soon as they are healthy.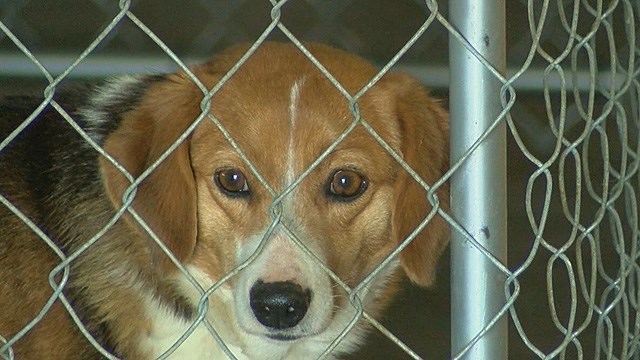 "They just are starved for the attention, they just want to be with somebody so by the time we are done I think all of these are going to be a success story," said Citrullo. " I really do because they are going to make some great animals for people, we just have to get them over the hump now and take care of their issues."
Some of the rescues will need several more weeks of care, while others may be ready for adoption as early as next week.
HES sends animals that have not been adopted to other facilities out of state, in hopes they find a forever home. 49 local animals were sent to New Jersey and Wisconsin over the weekend and another 20 were sent to South Carolina today .Dozens more will be leaving later this week to make room for new animals in need of care.