UPDATE Aug. 8, 2017: A Kingston Police Sergeant recovering in the hospital after a man ran him over during a traffic stop over the weekend gets to go home Tuesday.
Sgt. Jerry Singleton was hit during a traffic stop on Highway 58 Sunday night. His son says he will not undergo surgery immediately since the break is so complex. Singleton will wear a brace and is going to be non-weight bearing for at least 3 months.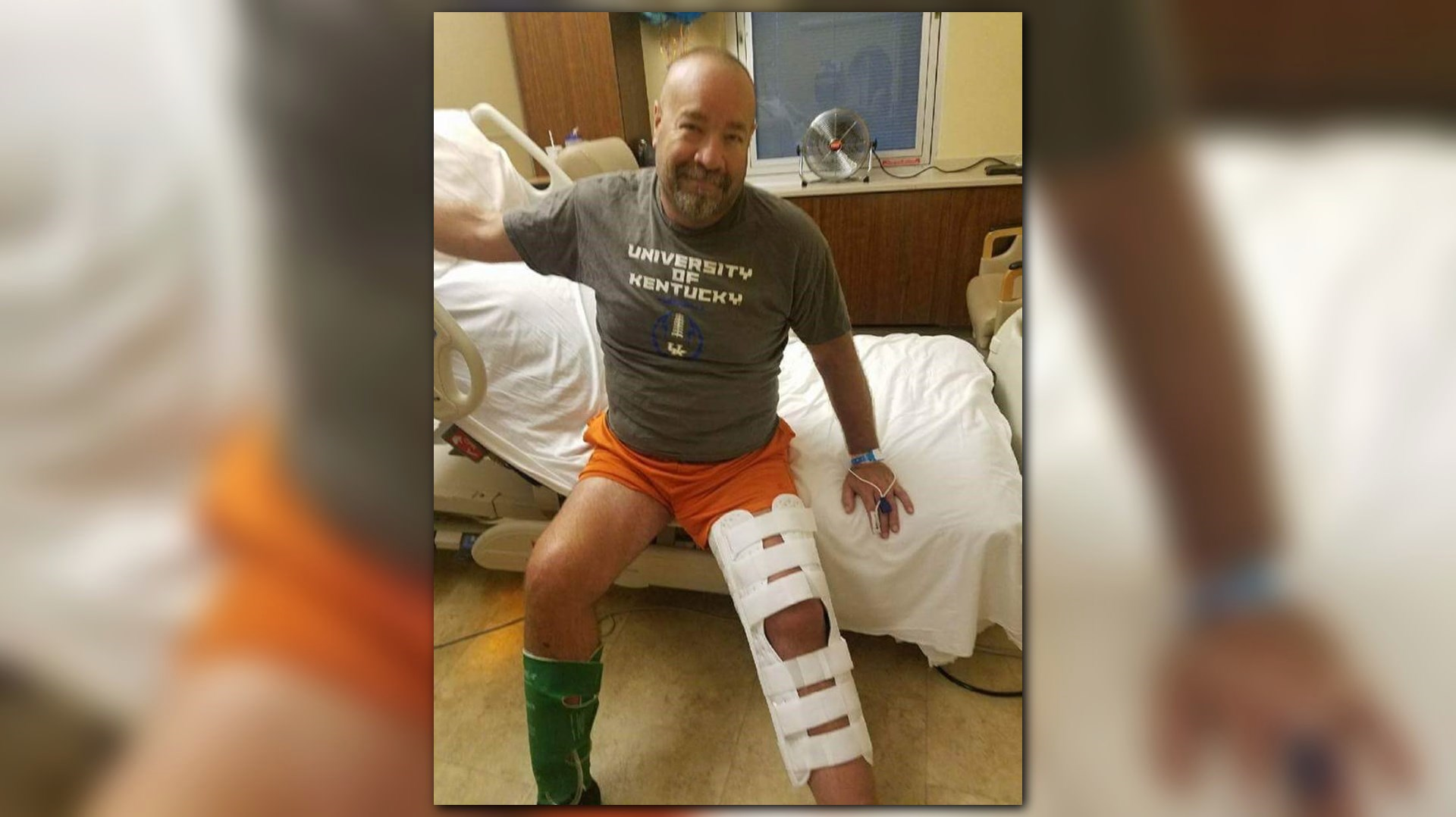 His son said his father has to have X-rays to see if the bone has moved and then surgery will be performed.
The Roane County Sheriff's Office has arrested a suspect in connection to the hit-and-run. Investigators said Henry Nicholas Brown, 32, was allegedly driving a Blue Dodge Dakota pickup truck and pulling a trailer when a report for a drunk driver was called into dispatch.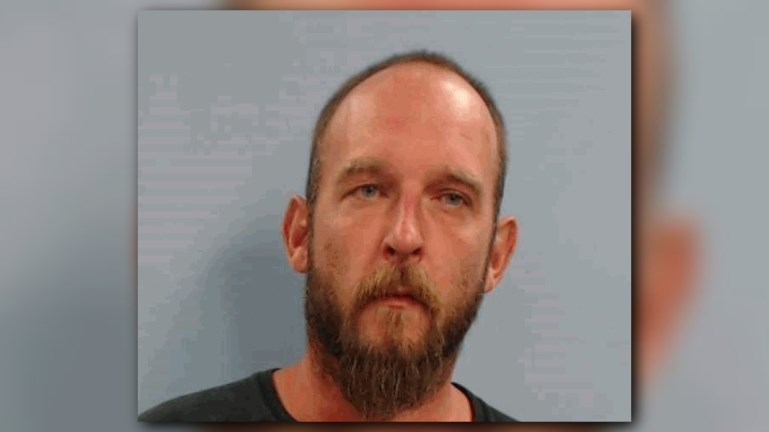 Kingston PD and the Roane County Sheriff's Office said they responded to West Race Street and were informed that Brown was heading towards the River Road area. Authorities also learned that Brown had outstanding warrants for his arrest.
Sgt. Guy, with Kingston PD, and Singleton stopped Brown at the bridge on Highway 58. Seconds later, Guy called for an ambulance stating Singleton had been hit, according to the Roane County Sheriff's Office.
Roane County deputies said they followed the vehicle Brown was believed to be driving and located it behind a barn on Broken Arrow Point. While the vehicle was being towed, investigators learned of a passenger described as a white male with red hair. The report states investigators were told that both suspects could be near the 300 block of Evans Road.
Anthony S. Moore, Jr. was located on Evans Road and identified as the passenger. He told investigators that Brown was his cousin, initially denying seeing him that night, according to the sheriff's office.
Brown was found in a home on Evans Road. Deputies said Moore admitted to being in the vehicle with Brown and was detained on an investigative hold for Kingston PD and transported to the Roane County Detention Facility.
Brown had warrants out of Roane County for resiting and evading arrest and assault on an officer dating back to 2014. Brown also had warrants for violation of probation.
ORIGINAL STORY: Kingston Police Department Sgt. Jerry Singleton is recovering at the University of Tennessee Medical Center after officials say a truck carrying a car hauler ran him over Sunday night in a hit-and-run.
Singleton pulled the pick-up truck over on a traffic stop on Highway 58 near the Southwest Point Golf Course a little before 11 p.m.
"Jerry walks up, says 'Good evening sir, how you doing? I need to see your driver's license,'" said Kingston Police Chief Jim Washam. "In a split second the guy says, 'I don't have any,' throws it down into drive and took off."
Police arrested Henry Nicholas Brown within an hour-and-a-half of the hit-and-run when officers from the Kingston Police Department and the Roane County Sheriff's Department found him hiding in a nearby house.
Brown had multiple warrants out for his arrest and was driving with a revoked license.
"We are very fortunate," said Corey Singleton, Singleton's son. "There's plenty of officers who don't get to go home at the end of their shift. Luckily he was and we're grateful for that. It could've been worse, he could've not made it home."
Singleton is a 30-year veteran of law enforcement and has spent his entire career working in Roane County.
Corey described his father as, "a very loving, family-oriented man."
Less than three weeks ago, Singleton was the best man at Corey's wedding.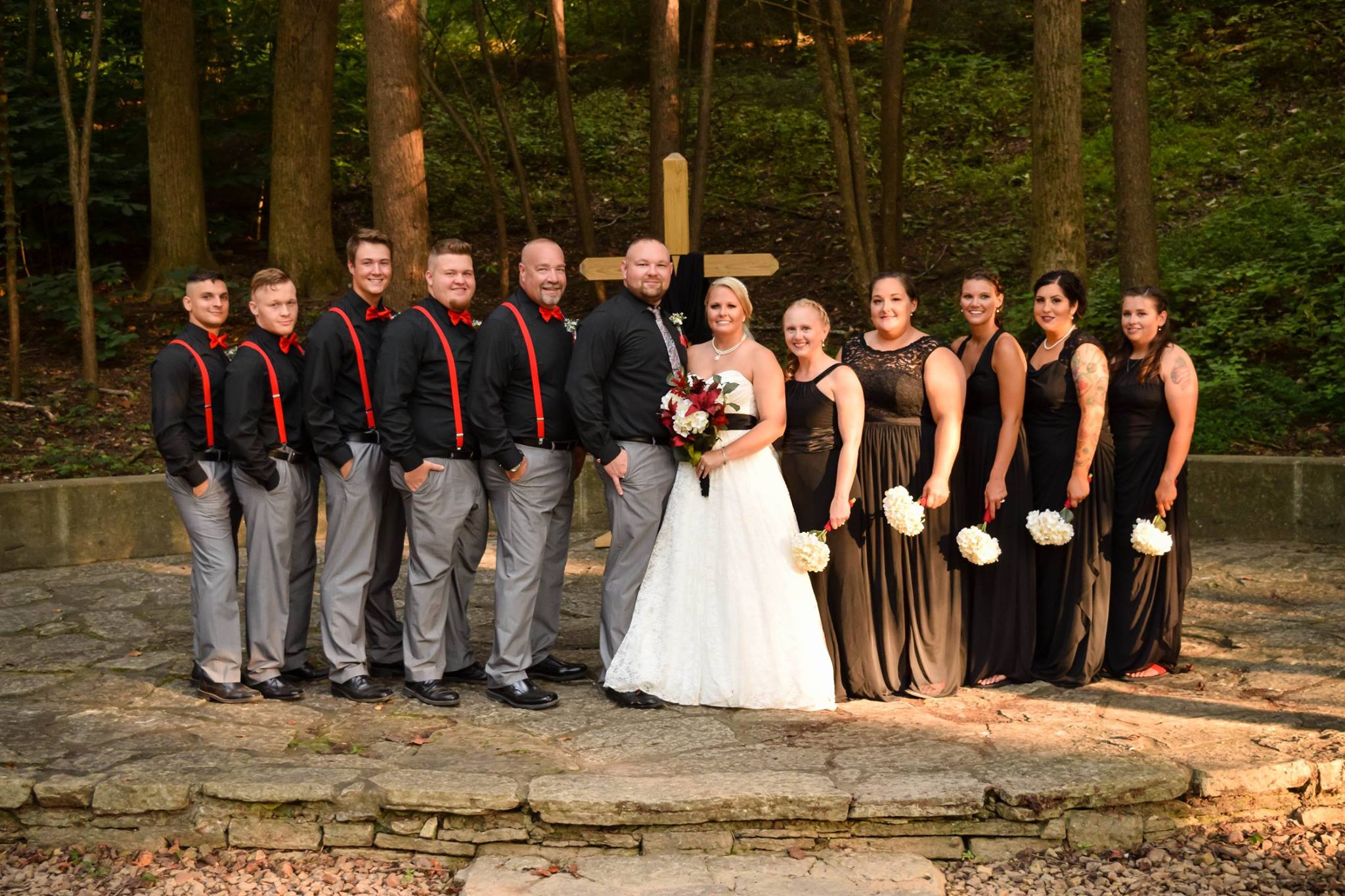 "The first thing I did was hugged him," said Corey. "I looked at him and I said, 'this is not something that I wanted to do but I'm glad you're ok.' And he goes, 'I don't know what you're worried about, I'm fine.'"
Singleton will have surgery at UT Medical Center on Tuesday to repair his broken leg.
The Tennessee Bureau of Investigation is reviewing dash camera and body camera video of the incident.