A suspect wanted for questioning in a homicide is now in custody following a police chase near downtown Knoxville Wednesday evening, according to the Knoxville Police Department.
Police say 24-year-old Arterius Antonia Johnson, of Knoxville, has been charged with carjacking, felony evading arrest, resisting arrest and multiple driving-related charges resulting from the chase.
Officers say they pulled over a Toyota Prius on Davenport Road around 5 p.m. Johnson was a passenger in the vehicle, and is wanted for questioning in a homicide that happened earlier this year, according to KPD spokesman Darrell Debusk.
There were also two women in the car, the driver and a passenger.
Once the vehicle stopped, Johnson pushed the driver out of the car and drove off, according to KPD spokesman Darrell Debusk. The other woman also got out of the car before it took off.
KPD said Johnson's vehicle crashed into the fence of an apartment complex on E. Hill Avenue, but was able to keep driving. The crash caused the right front tire to blowout.
The car chase lasted for roughly 30 minutes until Johnson stopped the Prius on Western Avenue over Interstate-40. Debusk said he then ran away from officers and attempted to carjack three vehicles stopped at a red light.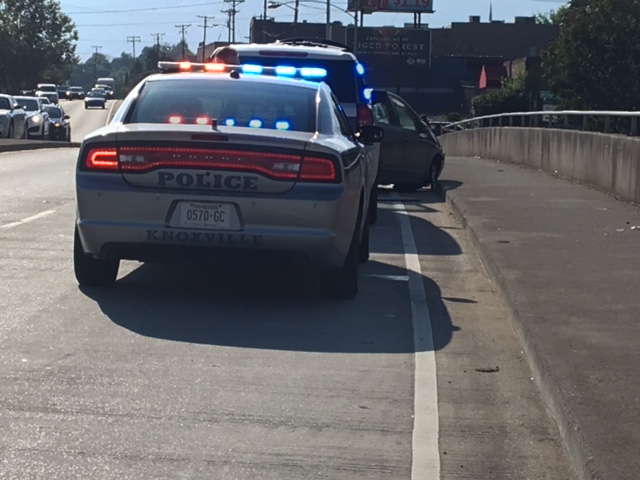 Officers chased the suspect on foot and took him into custody in a nearby church parking lot.
A K-9 officer from the Knox County Sheriff's Office bit the suspect during the chase. The suspect was taken to UT Medical Center to be treated for his injury.
Debusk said the suspect will be taken to the Safety Building where investigators will question him about the homicide. He did not say which homicide case it is.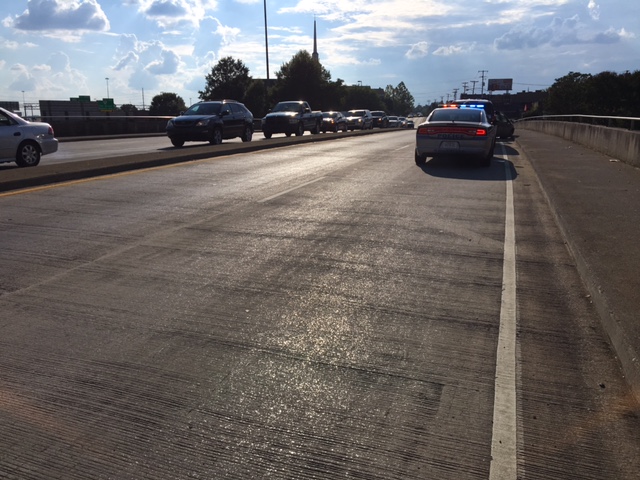 Johnson also faces charges for five outstanding warrants, Debusk said.
The two women that were in the car prior to the chase are not facing any charges.