Three suspects are facing charges of aggravated kidnapping and aggravated robbery after Knoxville police say they tied up employees of a Cellular Sales store and attempted to rob the business on Tuesday.
KPD is still searching for a fourth suspect.
Officers responded to a robbery call at a Cellular Sales store in the 4500 block of Chapman Highway about 5:20 p.m.
KPD spokesman Darrell Debusk said the four suspects entered the store with handguns and took three employees and one customer to a back room and tied them up so they could rob the business.
About 20 minutes after the robbery call, an officer spotted the suspects in a vehicle near Inskip Road. Debusk said the suspects drove away and ran a stop sign at the intersection of Cedar Lane, hitting a Kia Optima that was driving the other direction.
The driver of the Kia was not injured. The suspects' vehicle flipped once before coming to a stop.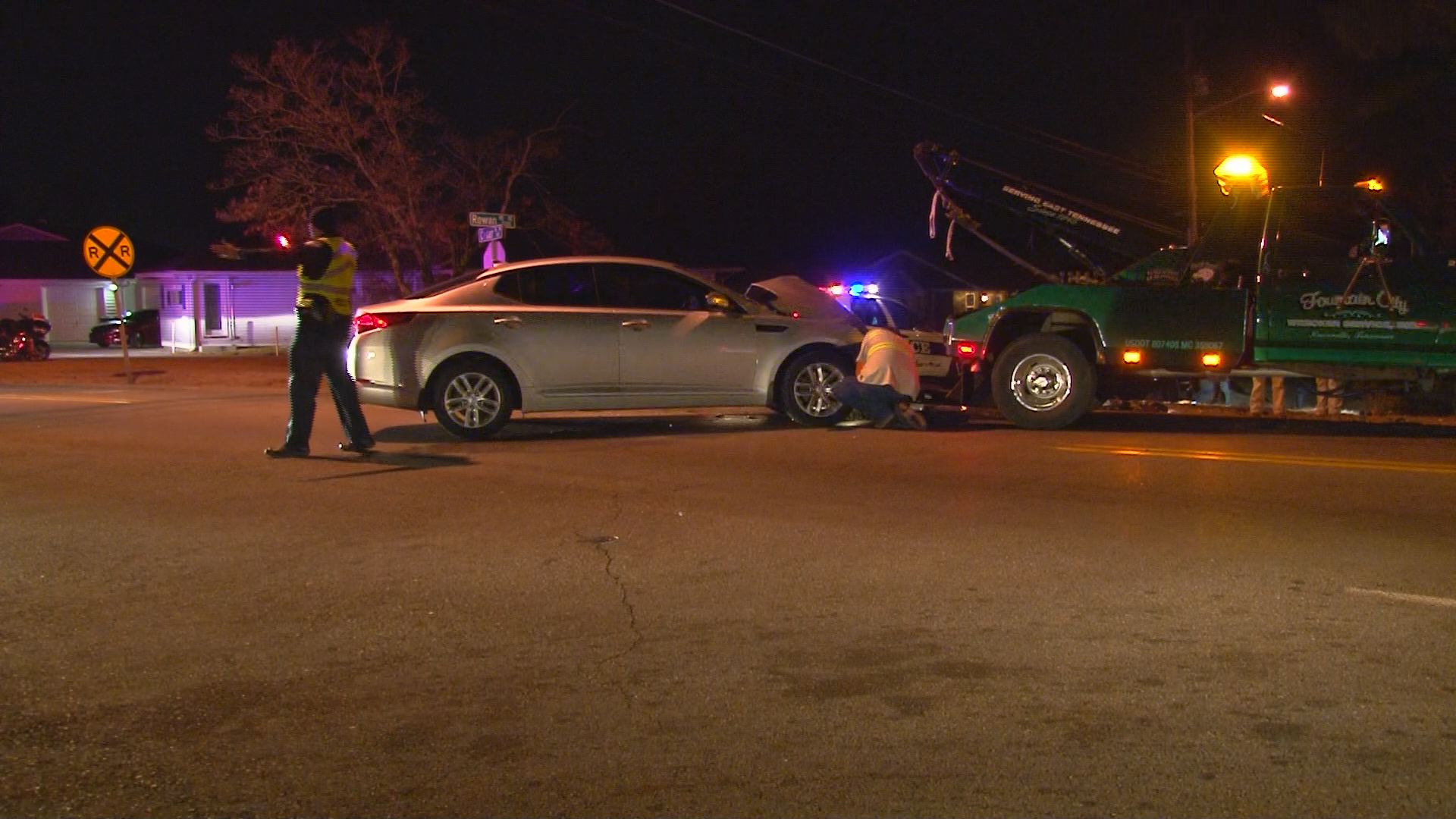 Debusk said the suspects attempted to flee on foot. One suspect was taken into custody within minutes. A second suspect was taken into custody about 7:40 p.m., he said.
The Knox County Sheriff's Office helicopter assisted in the search for the remaining suspects Tuesday night. The third suspect was taken into custody around 10:20 p.m., Debusk said.
Officers were still searching for the fourth suspect as of Wednesday afternoon.
The three suspects in custody are charged with four counts of aggravated kidnapping and one count of aggravated robbery. They are being held in the Roger D. Wilson Detention Facility on a $500,000 bond.
KPD identified them as 31-year-old Sir Tyrone Love, 32-year-old Pierre Jordan and 31-year-old Deangelo Doss, all of Rockford, Ill.