The chance of bad weather has forced the Crossville Police Department to adjust plans to memorialize a fallen K-9 officer.
Cain was killed last week after being stabbed by a suspect.
The Celebration of Life service, set for Thursday at 11:30 a.m. at the Duer Soccer Complex, will now be open only to law enforcement, first responders and members of the media. Because of rain in the forecast, officials can not accommodate a large crowd and keep them dry.
Instead, they are inviting the public to show their support in two other ways.
The public is invited to a memorial visitation at the police department on Wednesday from 5-8 p.m. The station is located at 99 Municipal Ave.
Then on Thursday, a memorial procession will travel on Main Street from Central Baptist Church (346 S. Main Street) starting at 11 a.m. to the Duer Soccer Complex. The public is invited to line the streets if they wish to honor Cain and his sacrifice.
Law enforcement and first responders are welcome to join the procession by arriving at the church by 10:30 a.m.
The soccer complex is located at 558 Crossroads Drive in Crossville.
UPDATE Aug. 3, 2017: A memorial service for a fallen K-9 has been set for next week.
Crossville PD K-9 Cain will be honored for his sacrifice on Thursday, Aug. 10 at 11:30 a.m. The celebration of life will take place at the Duer Soccer Complex on Crossroads Drive.
The Crossville Police Department wants to thank the community for the outpouring of concern and condolences they've received.
A memorial funeral procession will take place before the ceremony.
"We ask that participation in this procession be restricted to law enforcement and first responders only," Crossville Police Chief David E. Beaty said.
The procession will travel north from Central Baptist Church on South Main Street at around 11 a.m.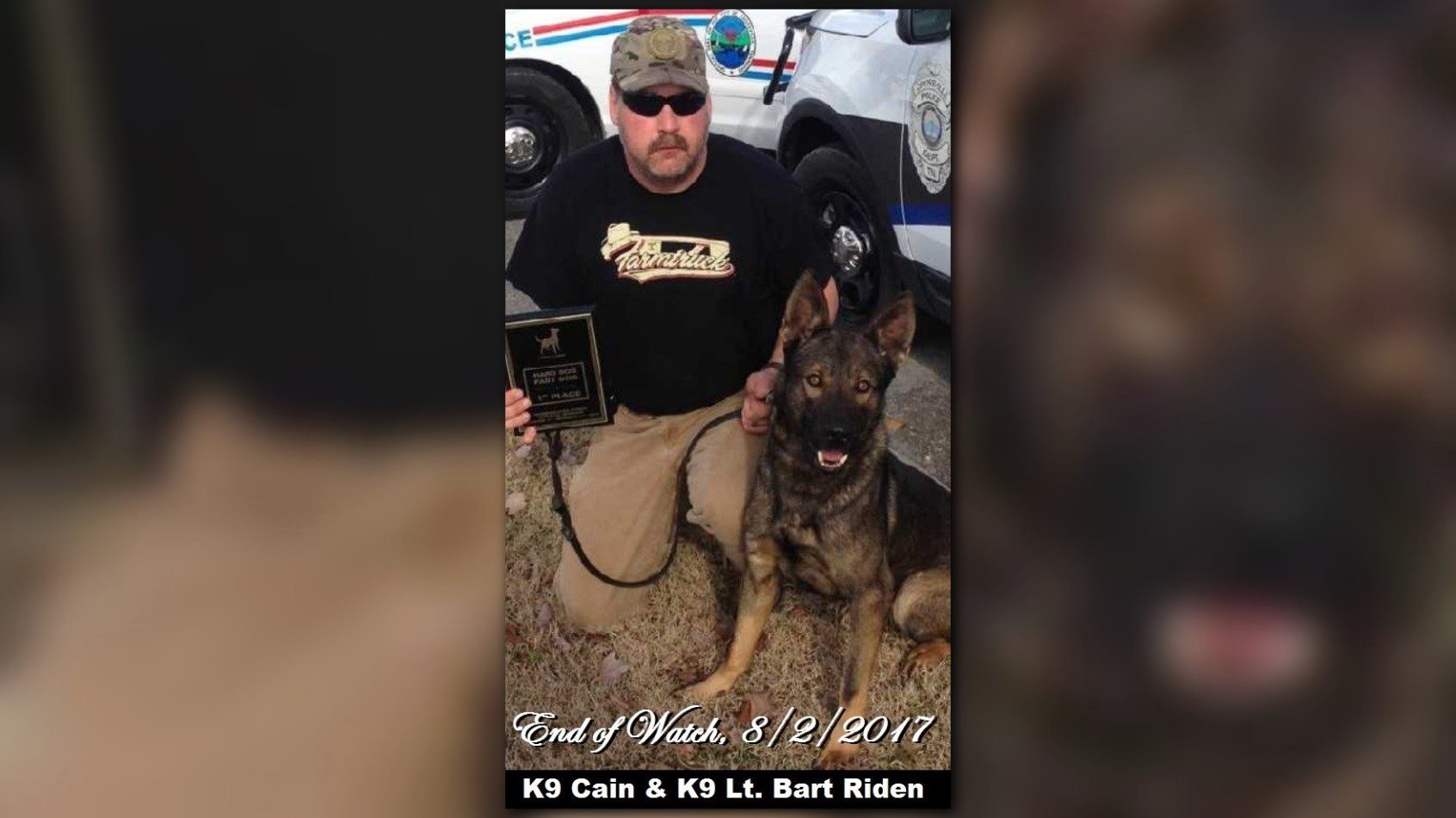 The Young-Williams Animal Center has decided to sponsor one of their dogs in memory of K-9 Cain.
One of their Alaskan Husky/Retrievers named Siggy is being sponsored by the YWAC to show the Crossville Police Department that they are thinking of them.
"The basic care food vaccines and so forth are covered! It costs more than $30 to care for just one pet every day," said Courtney Kliman, marketing director for YWAC.
For more on Siggy, click here.
PREVIOUS STORY: Cumberland County Sheriff Casey Cox says the K-9 stabbed earlier Wednesday morning has died of its injuries.
The Crossville Police Department K-9, named Cain, spent the morning at a local veterinarian hospital in Crossville before being transported to the UT Veterinary Medical Center because of his serious injuries. He later died at the hospital.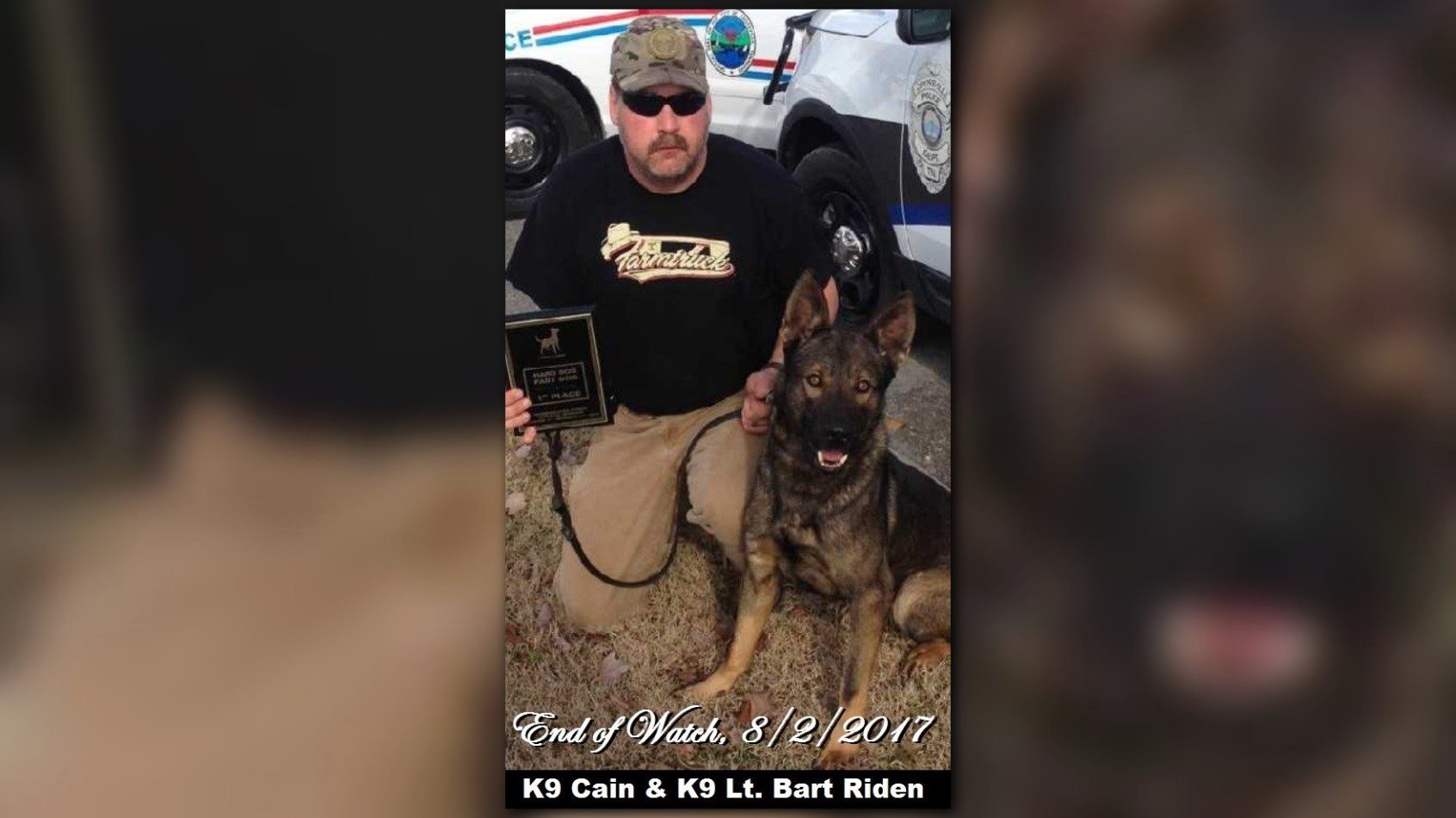 Police were going after a semi-truck around 4:20 a.m. that crashed into another vehicle on Highway 68 near Grassy Cove before swerving into the path of a Cumberland County patrol vehicle.
Both Crossville Police officers and Cumberland County deputies chased the semi-truck to a dirt road off Genesis Road at Obed River, where it crashed into a tree. The suspect, 28-year-old Dustin Lee Dixon, then ran into the woods.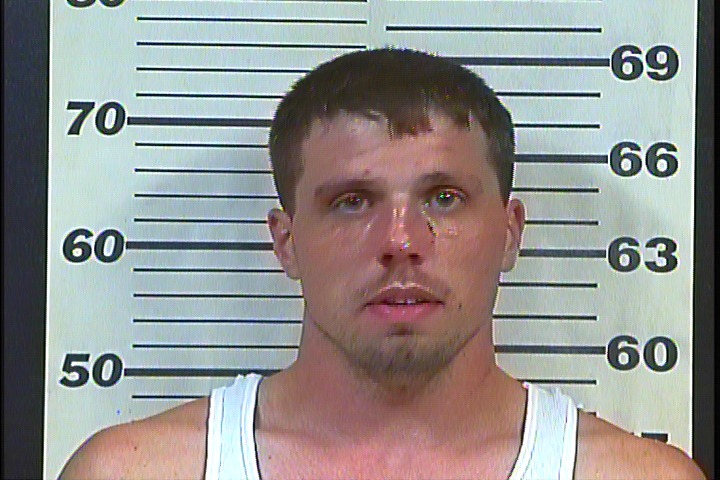 A lieutenant with CPD's K-9 unit sent Cain into the woods to find Dixon. When the dog returned, the lieutenant saw multiple stab wounds on his chest.
Officers arrested Dixon, who is being held at the Cumberland County Justice Center where he will be facing multiple criminal charges. Both CPD and the Cumberland County Sheriff's Office are investigating with the help of THP.
Authorities said the truck Dixon was driving had been stolen from a Crossville business earlier in the night.
Cumberland County Sheriff Casey Cox said this kind of loss is unfamiliar to the local law enforcement departments.
"It's heartbreaking. I was talking to some of the officers just a moment ago and it's a somber, quiet moment right now we've never dealt with a situation like this of losing one of our K-9 officers or God forbid, an officer," Sheriff Cox said.
Sheriff Cox said K9 Cain was doing his job, protecting his handler from harm.
"What would have the outcome been had Officer Cain not been there, what would have Lieutenant Riden faced or the other officers had faced," Sheriff Cox asked hypothetically.
Cain's service is making him a hero for people who wear the badge and for people who never met him.
"There is a possibility that Cain, he's a hero today because he was looking out for his partner," Sheriff Cox added.
Dixon will most likely face additional charges in connection to Cain's death, according to Sheriff Cox.