A Knoxville woman was convicted Friday afternoon of first-degree murder in the killing of a Campbell County friend in 2014.
Monica Leigh-Anne Briggs is to be sentenced by Campbell County Judge Shayne Sexton on Nov. 28, according to 8th Judicial District Attorney General Jared Effler's office.
Briggs was tried this week in Jacksboro in the September 2014 killing of Kenneth George Koster, 45.
Authorities found Koster's bloody body on property at Enix Lane in Campbell County. He'd been shot several times at close range.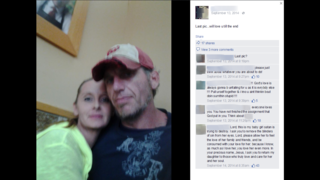 Briggs was a suspect immediately after along with boyfriend James Bradley Phillips.
Authorities said they fled and tried to hide to avoid being arrested.
More: Grand jury to hear case against woman
About a week after Koster's killing, however, Pigeon Forge found the couple at a Wendy's on the Parkway. The couple had shortly before posted a Facebook photo of themselves eating there, with this message: "Last pic. Will love you to the end.
"Investigators had been told the couple was in Sevier County. Police shot Phillips after they said he refused to cooperate and appeared to be reaching for a weapon.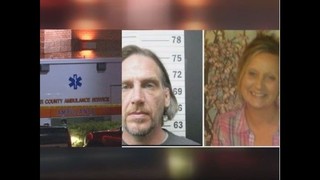 Briggs was subsequently arrested and brought back to Campbell County to face trial in Koster's homicide.According to the Tennessee Bureau of Investigation, Briggs admitted to agents that she'd helped in the crime.
She admitted shooting him in the left ear. According to a TBI report, she also admitted she'd bought ammunition for the pistol and had taken Koster's money and wallet.