Imagine flying with the path of the total solar eclipse and being among the first of millions of Americans watching the historic event that hasn't happened in 99 years.
National Geographic and Airbnb are partnering to take two eclipse enthusiasts above the clouds for the experience of a lifetime.
LINK: A night at the solar eclipse - Airbnb & National Geographic
The night before, the pair will spend the night stargazing in a geodesic dome in the Oregon wilderness. A noted astrophysicist and a master night-sky photographer will join the lucky pair.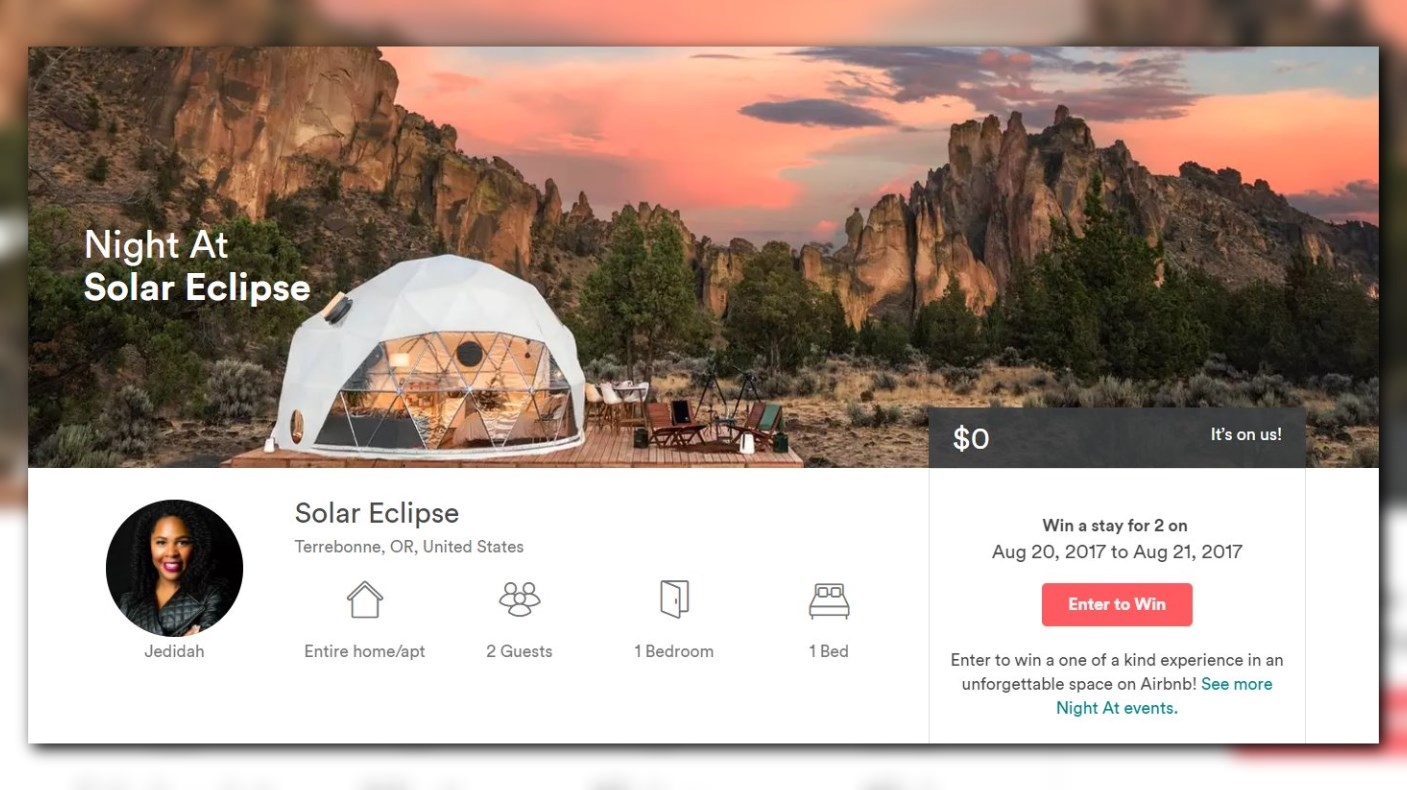 The Airbnb includes a real bed, accommodates 2 people, and has all the essentials.Cell phone service and WiFi signals are weak. No open flames are allowed.
Dinner is provided on Aug. 20 and breakfast is provided on Aug. 21.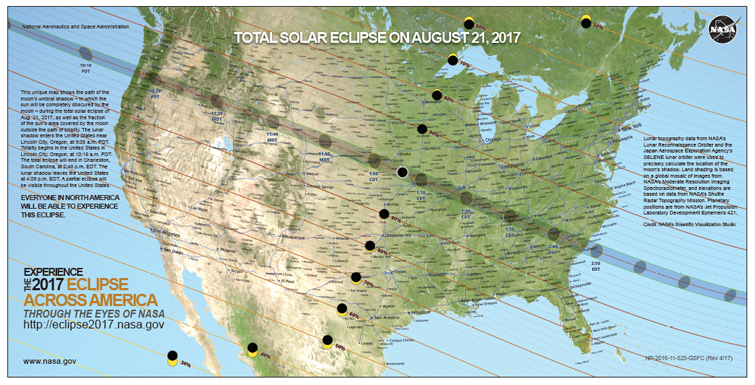 If there's cloud cover (which is pretty likely off the Oregon coast), you'll also be able to see a reflection of the eclipse on the cloud bank below the plane.