In the last five years, at least 553 people have been hit by cars in Knoxville. The 10Investigates team requested crash data from the city to look at the five intersections that see more pedestrians crashes than most.
Based on that, 10News found that Cumberland and 17th/Melrose sees the most people struck – at eight, since 2011.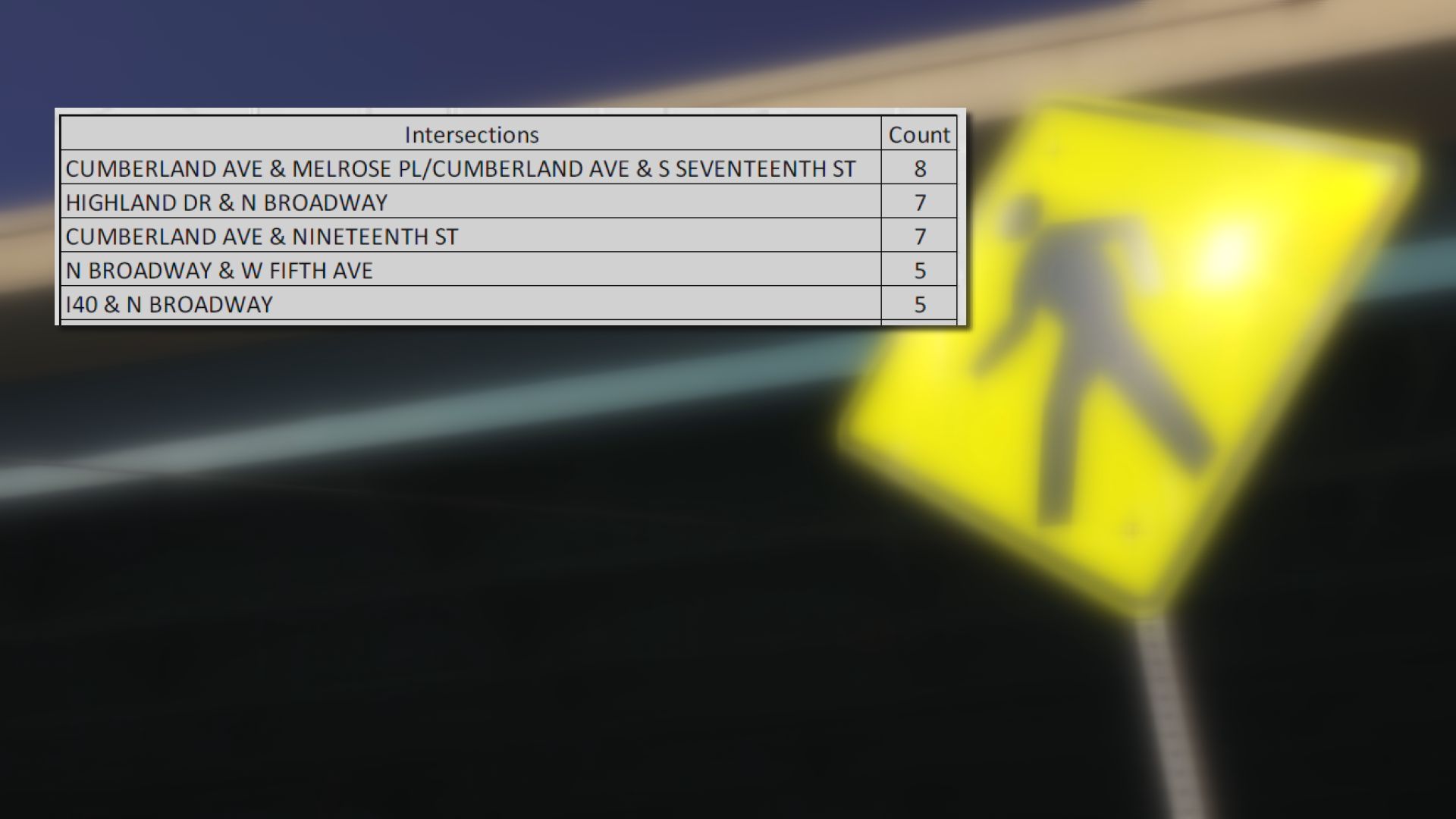 "My body just rolled over her car, and I went up in the air, and came down on the concrete," said Jonathan Trent, a University of Tennessee student.
Trent was hit while crossing the road at 17th street. He says a driver turning left didn't see him. He escaped with minor injuries, but feels lucky it wasn't far worse.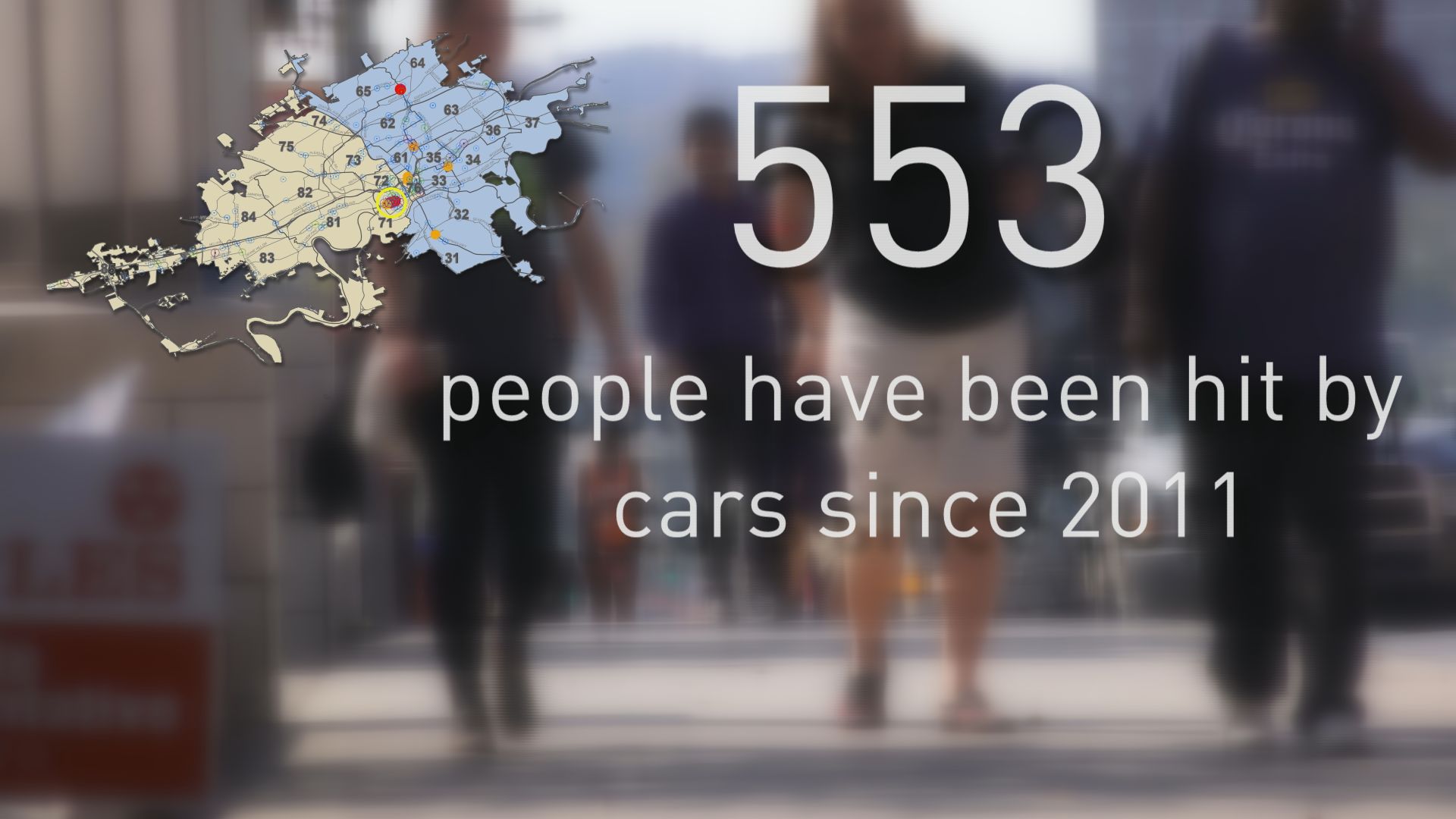 "Considering how busy this intersection can be, she very easy could have hit five or six students," he said.
The third intersection for increased pedestrian crashes is also on Cumberland, where it meets 19th street, with seven people hit.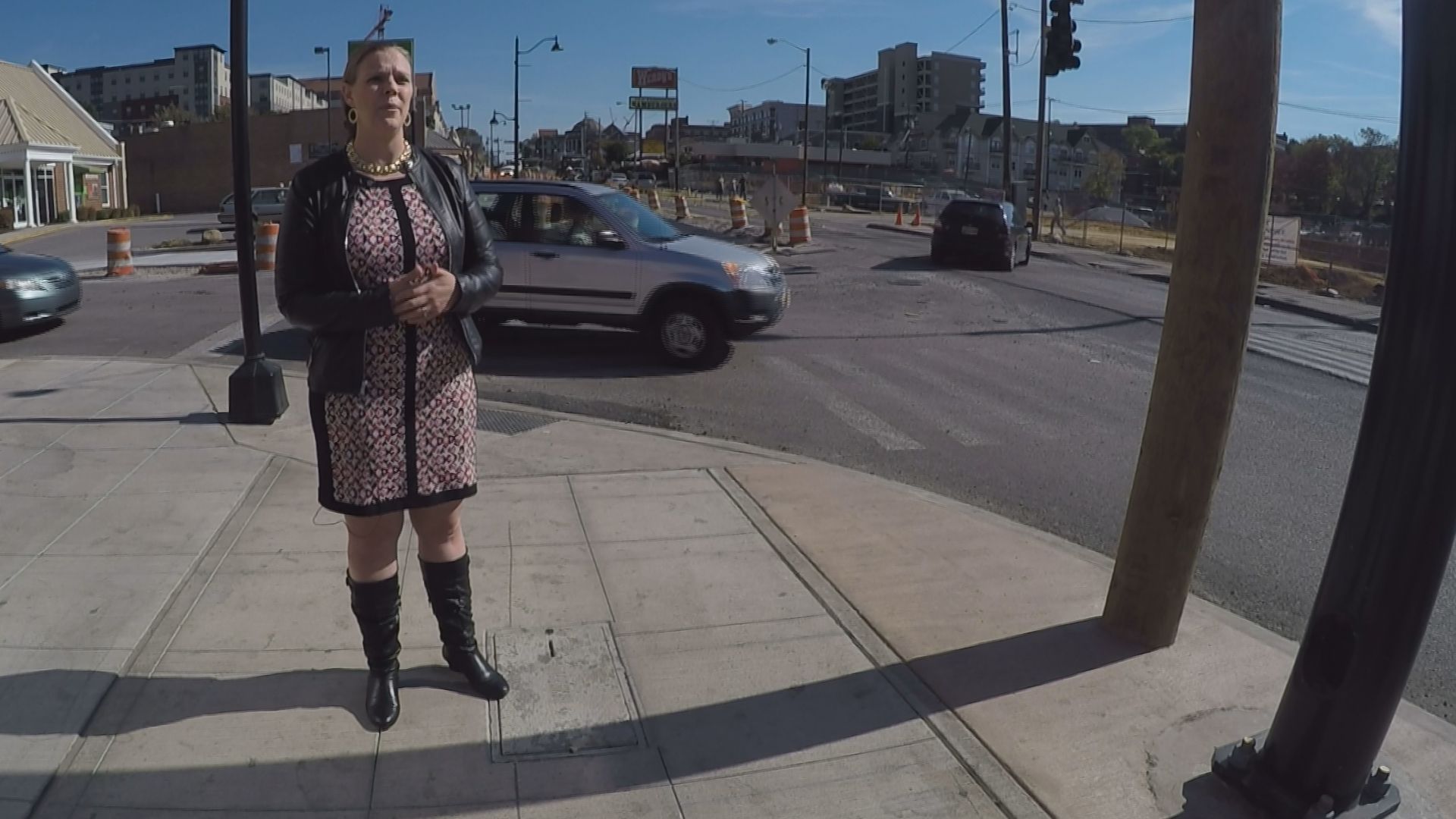 Those crashes are part of the reason for the Cumberland construction project, said Knoxville Deputy Director of Redevelopment Anne Wallace.
"Safety was one of the key drivers from the beginning of this process in 2006" she said. "One of the key issues that was identified was safety on this corridor, and economic viability, esthetics, and vibrancy of the area. But obviously if it's not safe, those other elements suffer."
Wallace said she believes a list of factors previously led to the increased strike rate – including poor lighting, increased pedestrian and vehicle traffic, a wide road, and dozens of curb cuts that allow risky left turns. She said the city hopes to solve most if not all of these issues when work is completed. The road has already been reduced from four lanes to two, overhead lights have been installed, and left turns will only be allowed at signaled intersections.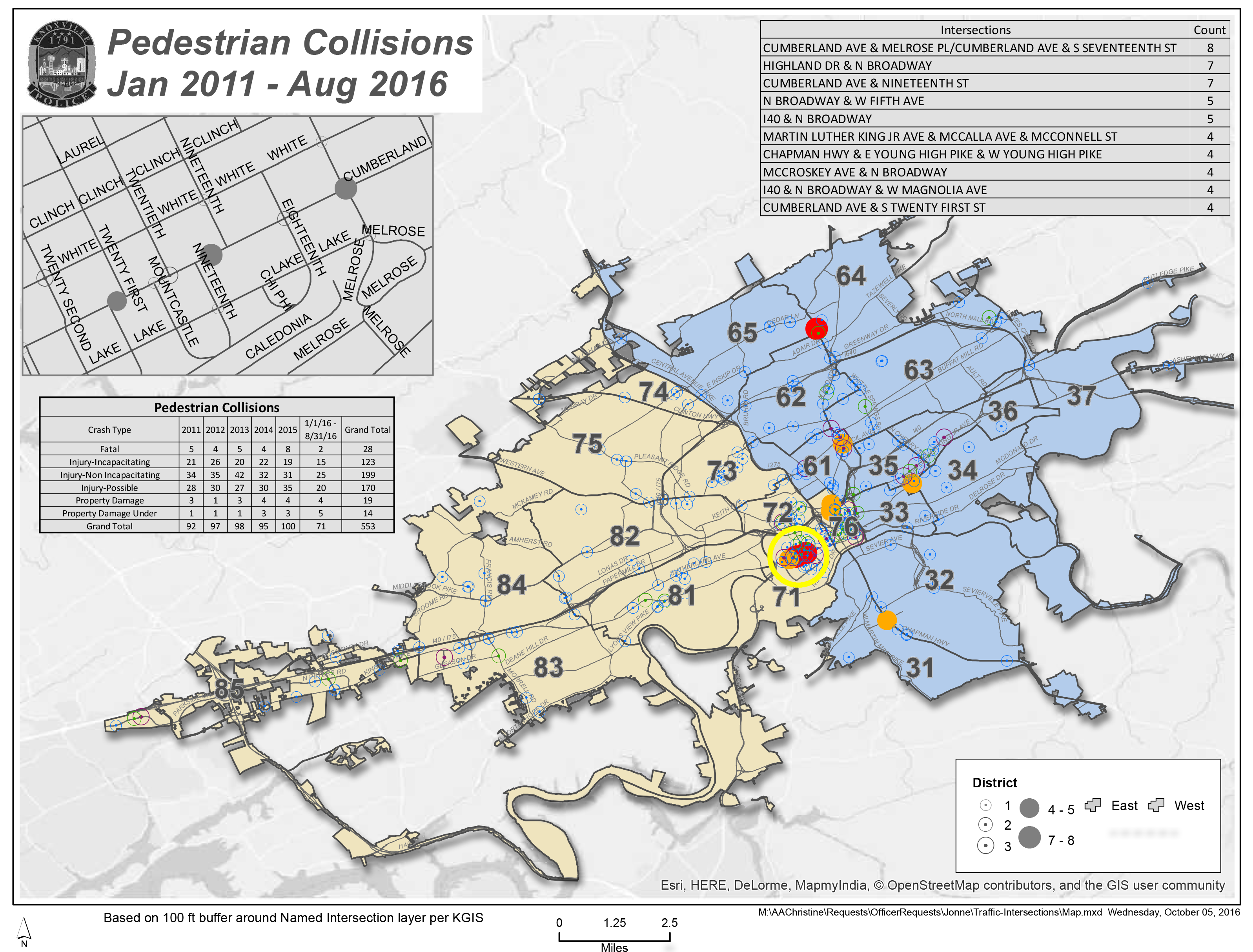 Intersections two, four and five on the list for pedestrian strikes are up on Broadway, where people crossing the street face many of the same issues.
"You have to be very careful," said Terry Morgan. "People don't pay attention to you."
Morgan lives in an apartment complex just off #2, where Highland Dr. meets N. Broadway.
"I know two people that have been hit here," he said. "The car usually wins out."
KPD incident reports confirm at least two other people that have been hit share his address.
"I've had some close calls" he said. "Got to keep the head on a swivel."
Number four on the list is where 5th St. meets Broadway, and number five – a few hundred feet away under the I-40 overpass by Knox Area Rescue Ministries. Both have five incidents each.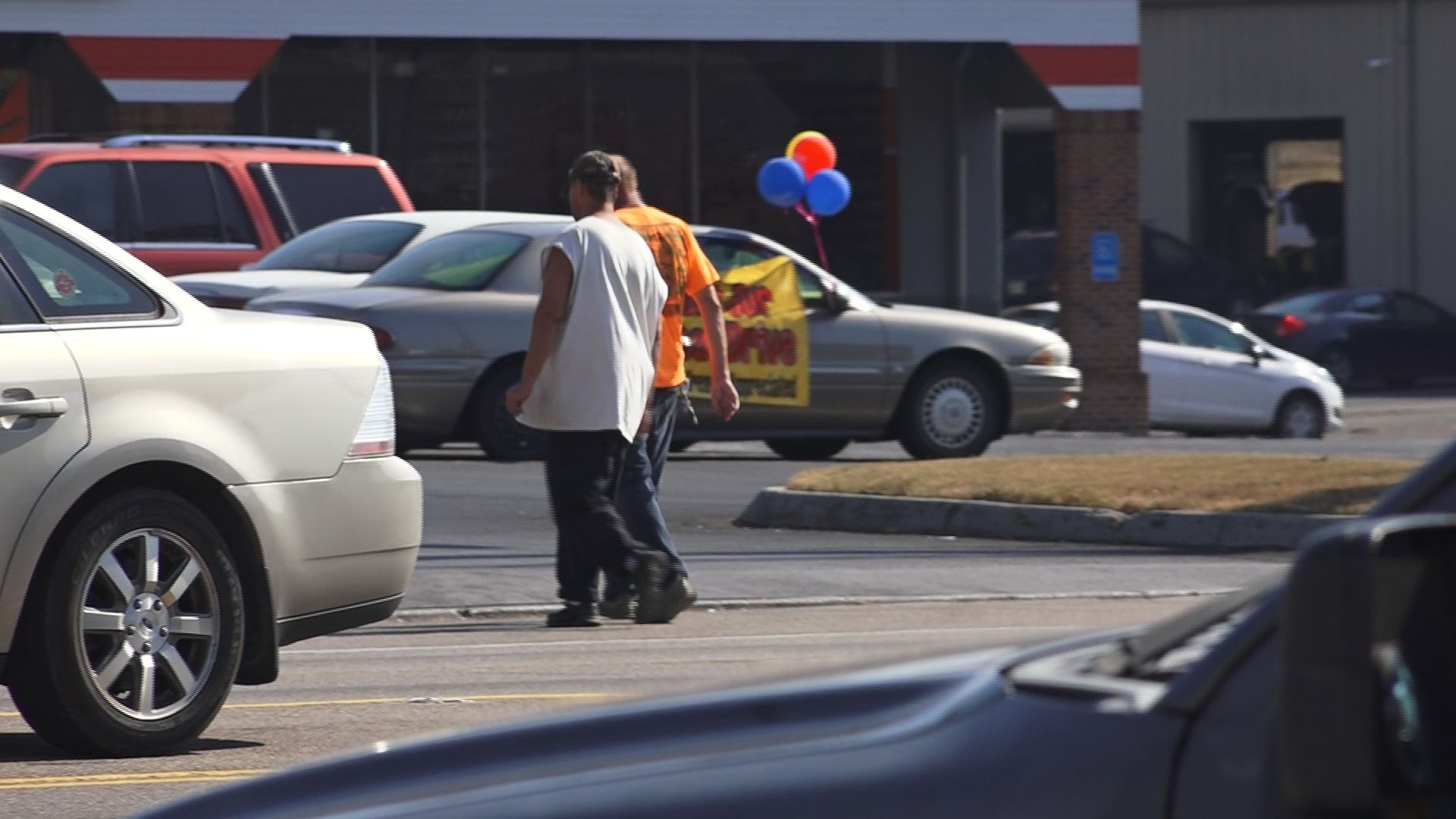 KPD says all three intersections face similar issues – including high numbers of pedestrians, increased traffic, and higher speeds.
"I think there are a lot of factors," said Lt. Brian Evans, Traffic Services Coordinator for KPD. "I don't think there's one single solution, otherwise we'd be out there doing it to prevent those crashes."
But one thing you can do is slow down. Knoxville city officials point to a statistic that a person struck by a car going 20 MPH has a 90% chance of survival, while if the speed of the car increases to 40 MPH, that person has a 90% chance of being killed.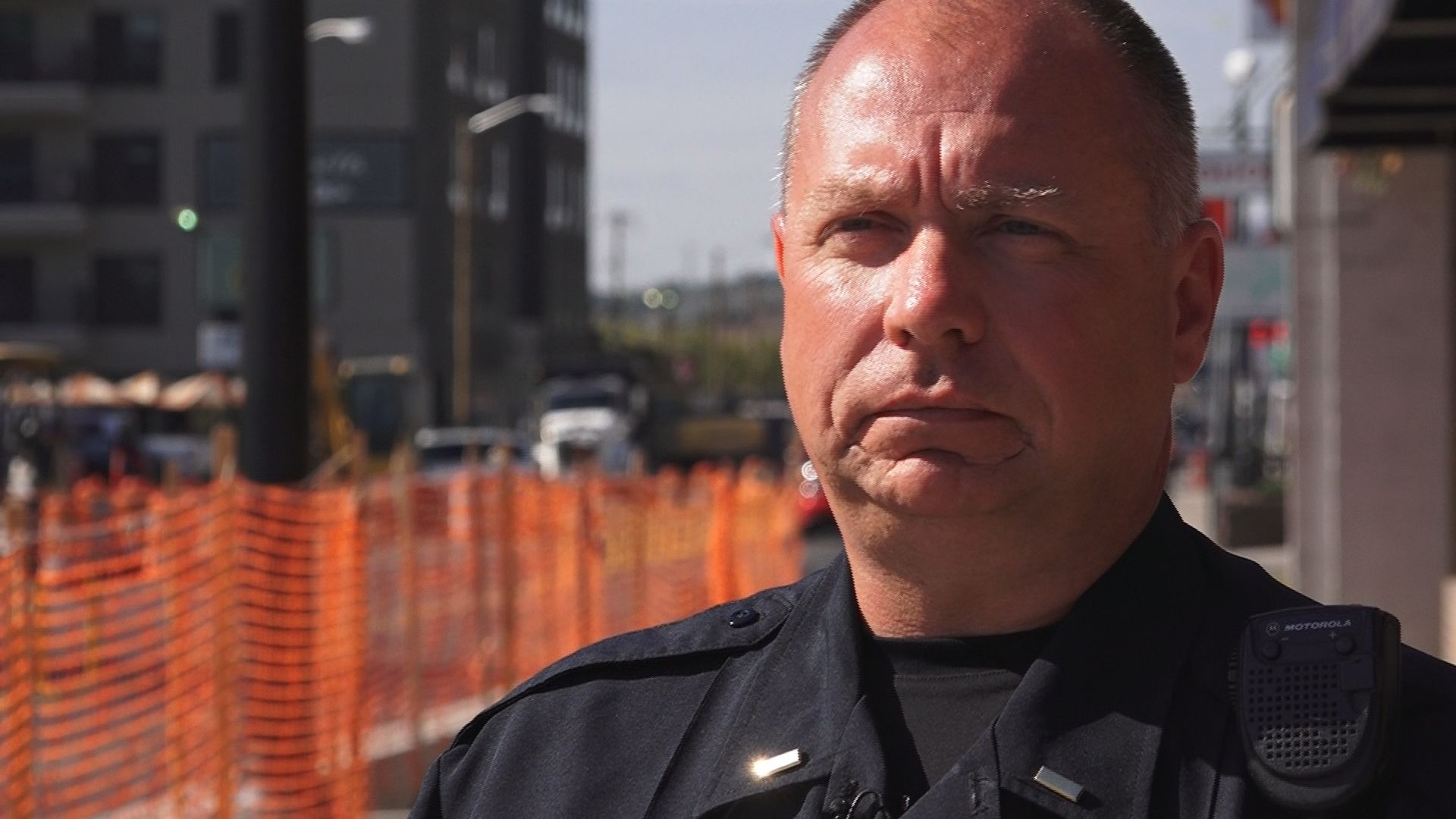 Evans also points to distraction as a likely culprit – and not just behind the wheel.
"We see it inside and outside the car, with motorists and pedestrians," he said. "We see distraction, and we see impairment."
It's why he asks everyone to put away their phones, and pay attention to their surroundings.
"One pedestrian crash is too many," he said. "We would like to be able to eliminate them all, so we take a look at each crash and see what we can do."
Someday, that might help prevent accidents like Jonathan's. He says when the accident happened, he was looking down at his phone to dial a number. Now, he's more attentive, and avoids crossing Cumberland at busy intersections.
"I really take it for granted that I wasn't seriously injured," he said. "Because when I rolled over the car, I landed on my butt, so that was just lucky for me. If I'd landed on my head I could have been very seriously injured."