Investigators say three boaters are lucky to be alive and recovering after crashing their boat into a private dock in Blount County over the weekend.
The Tennessee Wildlife Resources Agency said 54-year-old Michael Shoffner of Knox County was charged with boating under the influence. Officers say additional charges could be forthcoming.
Shoffner crashed the boat into the dock on Ft. Loudon Lake around 3 a.m. Sunday while two other passengers were aboard, according to TWRA and the Blount County Sheriff's Department.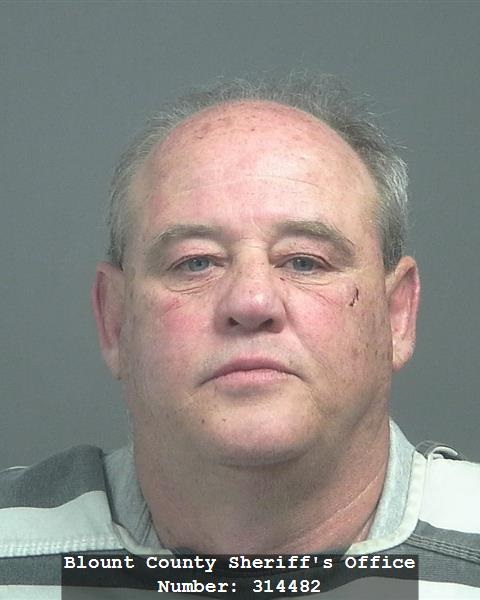 The impact of the crash sent the boat 12 feet into the air. It came to rest on top of another boat on the lift before the dock collapsed onto both vessels.
"I've never seen an accident like this where there wasn't a fatality involved," said Blount County wildlife officer Mitch Clure, who responded to the call early Sunday morning. "There was a metal beam that went right through where the operator's head would have been."
Clure said the driver ducked in time to avoid the beam, and the other two passengers in the car, a male and female, were lying low as well. However, he said the initial impact with the dock wasn't the only danger that night.
"There was electricity on one of the poles that had been destroyed, and the electricity went into the water," Clure said. "I don't see how anybody survived that accident."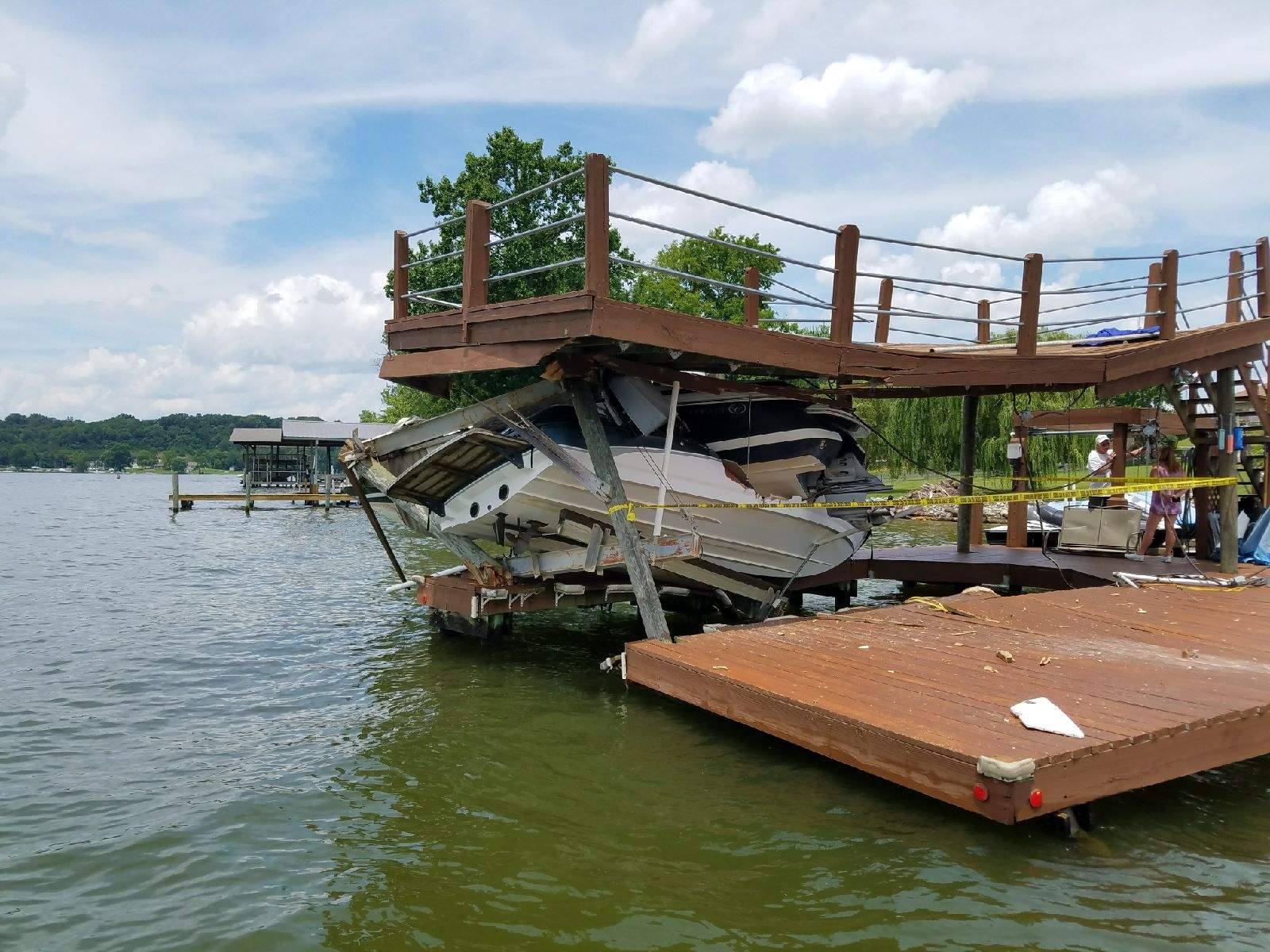 According to TWRA, Shoffner took off after the crash. After a short search, authorities found him lying "in the weeds" a short distance away and placed him under arrest following a field sobriety test.
The other two people on the boat stayed nearby and were immediately taken into custody but have not been charged yet. Investigators said the passengers claimed they were returning from a "night of recreation".
It is unclear how fast the boat was traveling. The sheriff's department said the boat was operating outside of the buoys that mark the lake channel.
While all three boaters were injured, none of the injuries were considered serious.
"This accident is a prime example of why alcohol and boating don't mix," Clure said.
TWRA officers will continue their investigation into this accident and court appearances will be set later this year in Blount County.