Law enforcement officers across the nation are pitching in to support a 3-year-old North Knoxville boy fighting for his life.
Kolton Hessman has a rare heart condition called Heterotaxy Syndrome, which has caused more than half a dozen heart defects. He also was born without a spleen, diminishing his immune system.

For the last two months, Kolton has been on a cardiac and respiratory life support machine called an ECMO – it's the longest any child has ever stayed on the machine at Vanderbilt Children's Hospital.
"If this happened to me in my day and age right now, I don't even know if I would continue. I think I would give up," said Kolton's father Grant Hessman.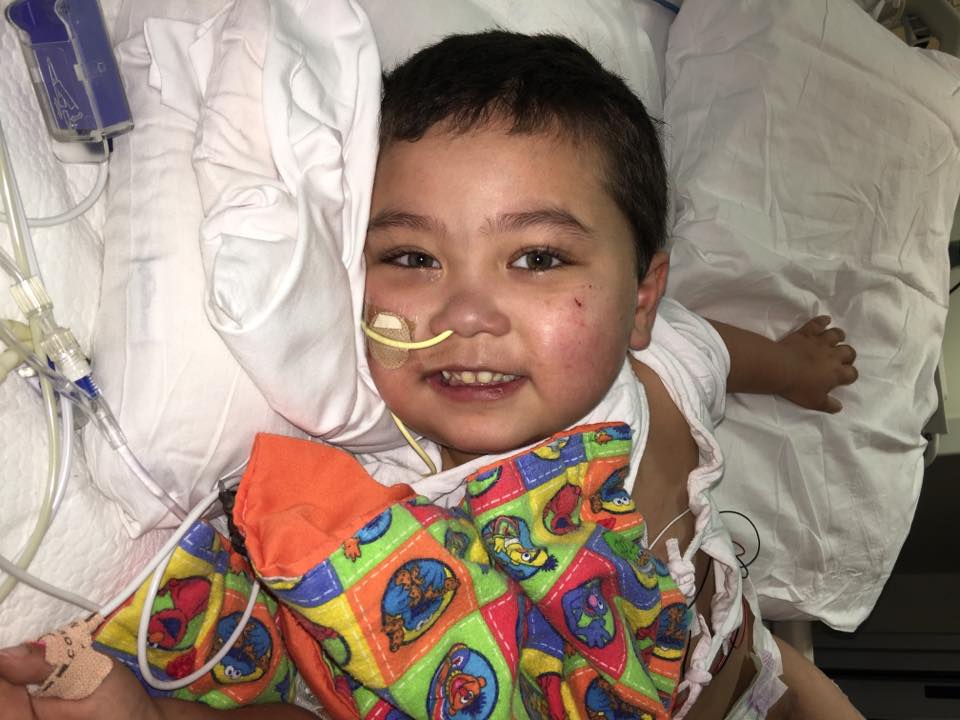 Hessman has been taking his son to and from the hospital since birth, and he has had several close calls. He said Kolton is toward the top of the transplant list and needs a blood type B or O.
As the toddler waits for a new heart, two of his passions in particular are helping him fight through the pain: his love for music and an even greater love for law enforcement.
"He's always had a fascination with law enforcement. Everywhere he goes, he points them out. When he's in the car in his child seat, he'll tell me, 'Daddy, police!' And I can't even see it," Hessman said.
So when a Boston Police Officer caught wind of Kolton's story, he reached out to the Fraternal Order of Police. Many departments then sent hats, cards and police patches to Kolton's hospital room.
"I'm getting patches from all over the country," said Hessman. "His eyes just get so bright and big when they're here, and it makes him really feel good."
For a boy who needs a heart – he is not short on love. Kolton has received law enforcement gifts from as far as Minnesota, and supportive comments on social media from as far as Africa. The movement also reached Kolton's hometown, Knoxville.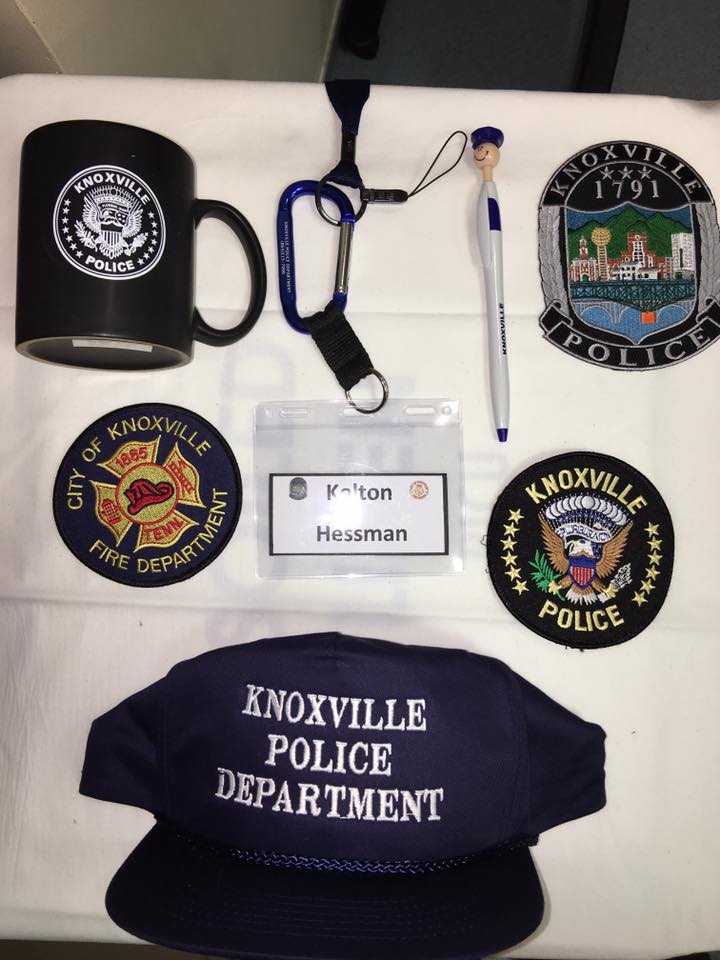 Knoxville Police Captain Eve Thomas dropped off several patches to the hospital from KPD and the Knoxville Fire Department, although she was not able to meet Kolton personally.
"We need more good folks like him. He's apparently a strong, tough young man," Capt. Thomas said. "We hope he grows up and stays with us, and hopefully applies to Knoxville."
Hessman said the Tennessee Highway Patrol, Nashville Metro Police Department and the Tennessee Bureau of Investigation have also visited or showed support.
The police support has made a real difference in Kolton's fight to live. "If it weren't for them coming and the staff here, I don't think my son would have gotten this far. I really don't," Grant Hessman said.
"Kolton, we're praying for you," said Captain Thomas. "Come see us as soon as you're able -- we want to meet you in person. Know that every officer is praying for you and really wants you to pull through this -- and we know you will," she added.
You can follow Kolton's journey here on his Facebook page.