Hundreds of brothers in arms paid their respects Wednesday to seven homeless or unclaimed veterans.
With full military honors, the Dignity Memorial Homeless Veterans Program buried the soldiers in the East Tennessee Veterans Cemetery.
All seven served in United States Army with duty spanning the World War II, Korea, Vietnam and the Gulf War eras.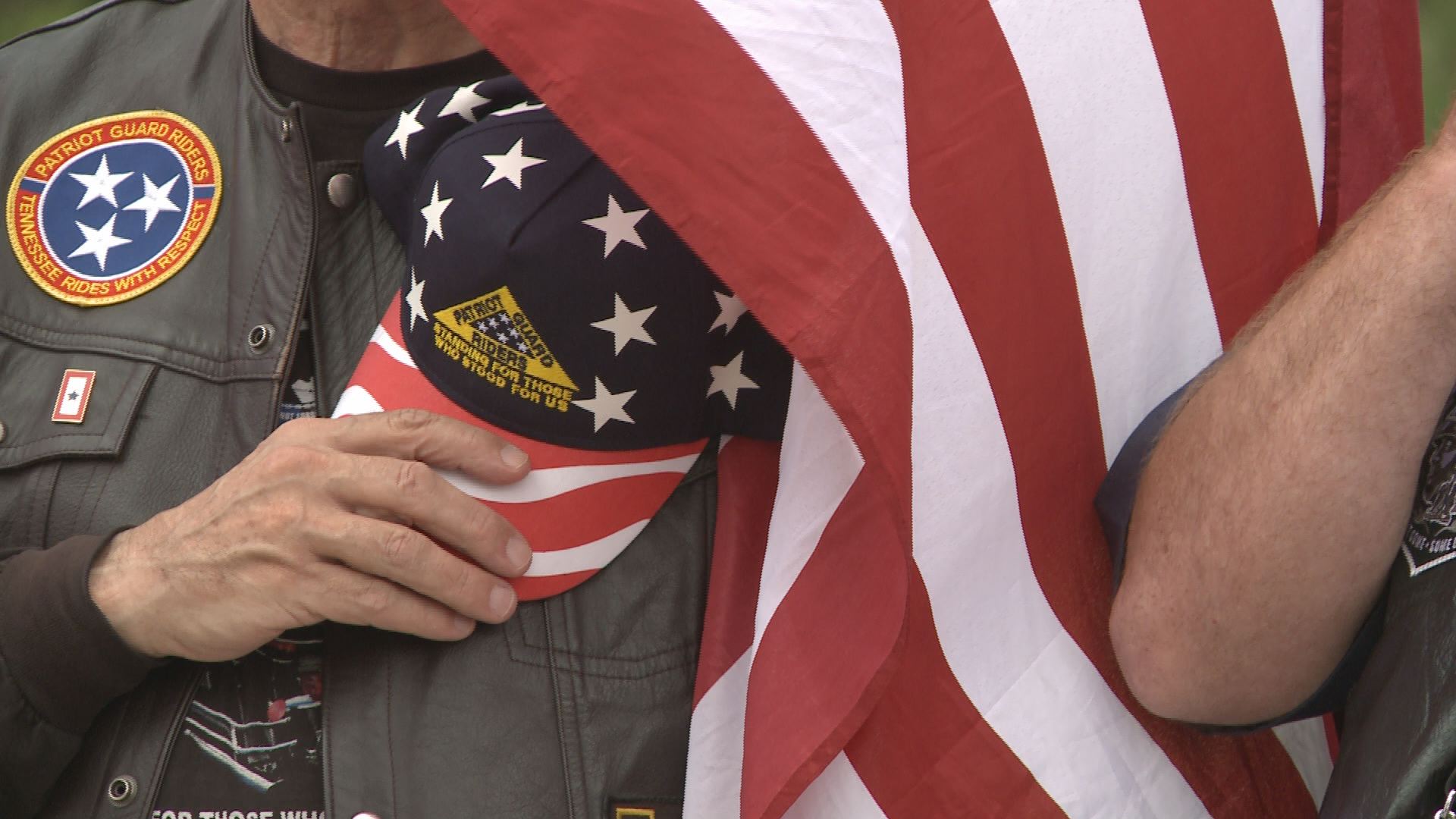 Don Smith with Vietnam Veterans of America said they try, but are not able to reach all of the veterans who are suffering. But no matter the circumstances, every veteran deserves a proper burial.
"They no less deserve to be honored by the rest of the veterans the veteran community. They are our brothers they are brothers in arms that's something that never changes and never will change," Smith said.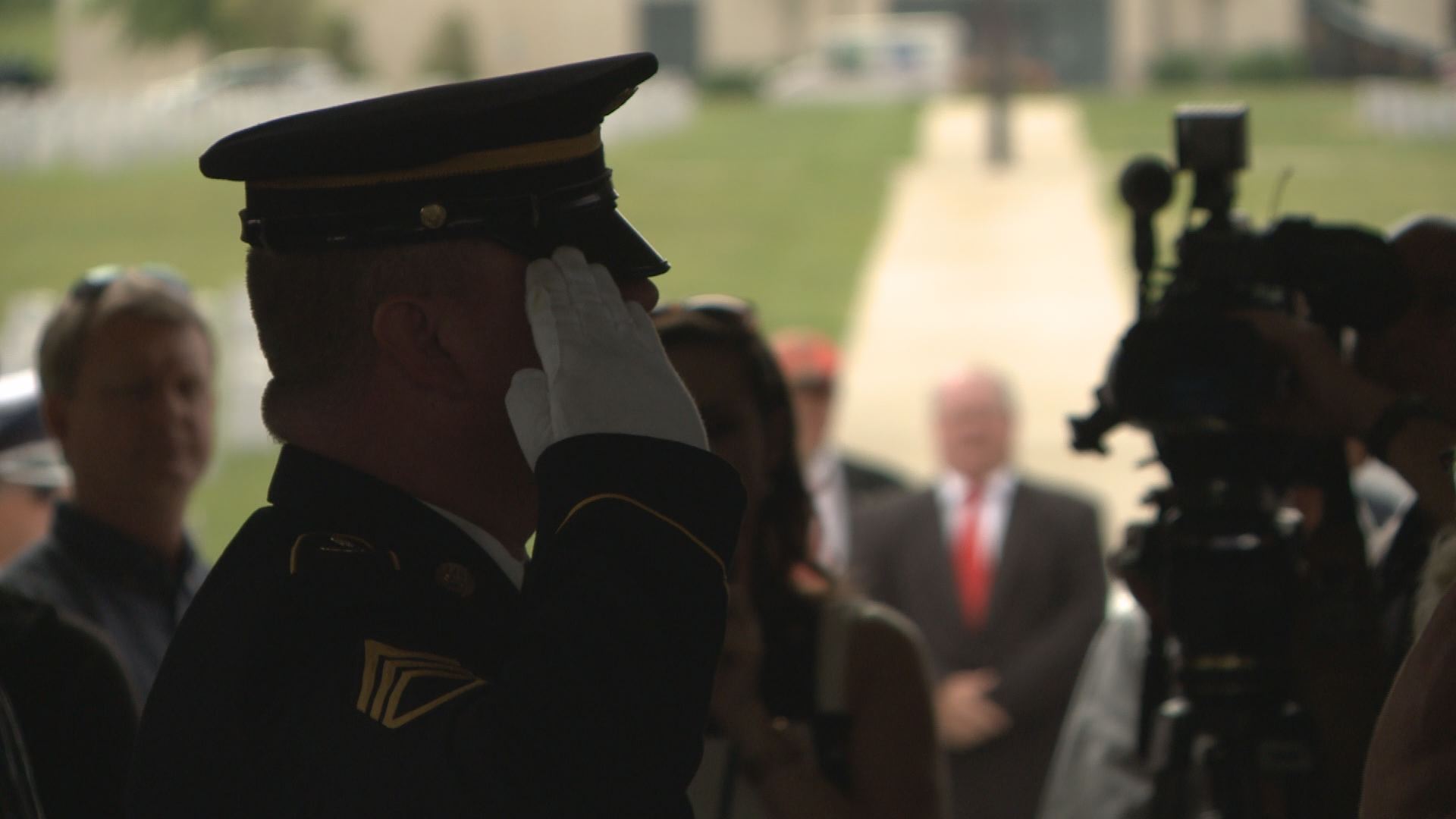 Below is the information about each homeless or unclaimed veteran provided by the East Tennessee Military Affairs Council.
Private First Class Steven E. Womack, age 67, born in Knoxville, Tennessee on February 26, 1949. He served with the United States Army from February 26, 1968 to March 25, 1970. His service with the Army included two years and six months of Foreign Service. He was awarded with the National Defense Service Medal, Sharpshooter (Rifle M-14), and Sharpshooter (.45 Pistol). He passed away on January 12, 2017. His last known address was 418 N. Broadway at the homeless shelter.
Staff Sergeant William Donald Good, age 55, born September 16, 1961, home of record is Gardena, California and enlisted in service at Los Angeles, California. Staff Sergeant Good had a distinguished career in the Unites States Army serving from November 28, 1979 to February 15, 1991. He served as a Military Policeman for seven years and 6 months of his military career; six years and nine months of which were Foreign Service. Staff Sergeant Good was awarded the Army Commendation Medal, Army Achievement Medal(1 OLC), Good Conduct Medal(3rd Award ), Drivers Badge(W), NCO Professional Development Ribbon-1, Army Service Ribbon, Overseas Service Ribbon, Sharpshooter .38 Cal Pistol and .45 Cal. Pistol, and Army Lapel Button. Staff Sergeant Good passed away December 5, 2016.
Sp4. James D. Wood, age 68, born March 23, 1948, in Knoxville, Kentucky, passed away November 15, 2016. Sp4 (T) Wood served in Vietnam. He enlisted in 1968 and served multiple tours in Vietnam while serving in the United States Army. He was the recipient of the National Defense Service Medal, Vietnam Service Medal with two bronze service stars and the Vietnam Campaign Medal with two overseas service stars.
Sp4 Glendon Llewellyn Swift, age 67, born March 23, 1949 in Norfolk, Virginia passed away August 23, 2016. Sp4 Swift served with Co B. 1/38 Infantry, 2d Infantry Division and Company A, 1/14 Infantry 25 Infantry Division; stationed at Camp Howze, Korea. He was a former resident of Williamston, North Carolina. Sp4. Swift received the National Defense Service Medal and the Armed Forces Expeditionary Medal.
Ronald Eugene Pollock, age 81, of Knoxville, born March 8, 1935, passed away April 9, 2016. Ronald served honorably in the United States Army in the 1950s.
Private First Class Claude R. Petree, age 88, born October 15, 1927, of Maynardville, Tennessee passed away July 26, 2016. Pfc. Petree served in the United States Army from February 1, 1946 to March 23, 1947. He was a gunner with Company M, 351st Infantry Reg. 88th Division and was awarded the Army of Occupation Medal and the World War II Victory Medal.
Specialist 3rd Class Benny Burton Solomon, age 83, born May 29, 1933 served with the United States Army in Korea from October 22, 1953 to October 21, 1955. Sp3. Solomon passed away November 13, 2016.
Dignity Memorial Homeless Veterans Burial Program has buried 45 homeless or unclaimed veterans in Knoxville since the program began.