His mom isn't sure he can give a doughnut to every single police officer in the country, but that isn't stopping 9-year-old Tyler Carach from at least trying.
"He'll probably be on this mission for a very long time to make that successful," said Sheena Carach, Tyler's mom.
Tyler made a stop at in Pigeon Forge Friday afternoon to give every officer there a "thank you" and a doughnut.
RELATED: East Tennessee officers riding for Kenny Moats cross finish line
It's part of his mission called, "I DONUT need a reason to THANK a cop."
"That's quite touching for someone to come out of town to show their appreciation," said Pigeon Forge Police Capt. Dennis Adams. "He's obviously got a good feeling about police officers, and that is good because we need people on our side."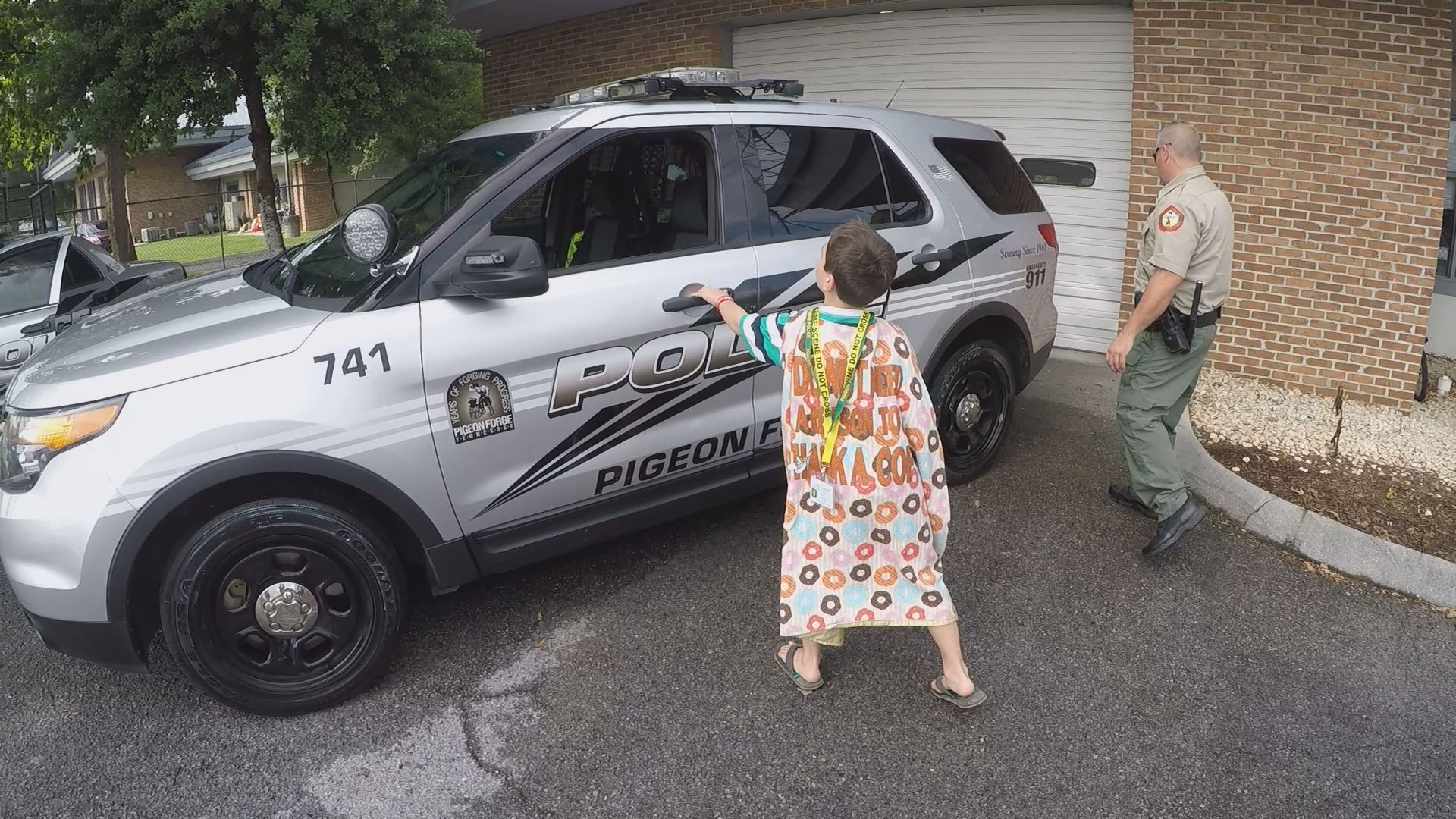 Tyler believes every cop's favorite drink is coffee with a side of doughnut. He and his mother came to Tennessee from Asheville, North Carolina, after they gave their thanks to officers there.
"Police officers, you know, it's just amazing to see a grown man's eyes light up from a small gesture from a 9-year-old," Tyler's mom said.
RELATED: What's with Knoxville's fascination with donuts?
This mission is part of a six-week road trip, and so far Tyler and his family have been to Florida, Georgia, North Carolina and Tennessee. They plan to make a visit to Ohio, Pennsylvania and New York in the next few weeks.
Tyler first made an appearance on the Steve Harvey Show back in January. Officers across the United States sent him their thank you messages as he's seen as a positive example in the world.
Tyler started his doughnut journey in August 2016, and has delivered 7,000 doughnuts to police officers, so far.
Sheena is wanting to further Tyler's goal in his dedication and showering of appreciate to those in blue. She started a GoFundMe account to continue Tyler's cause and spread thanks across the country.
His reason to spread the appreciation?
"They keep us safe, they're my best friend and to remind them that people do care," Tyler said.