Get your music shoes on. WDVX's "Blue Plate Special" is back for concerts Friday at its old home in downtown Knoxville.
After a two-month closure for renovations, the Knoxville Visitor Center at the corner of Summit Hill Drive and Gay Street will be open with a free, full slate of music.
The listener-supported, non-profit station's "All-Day Music Party" starts at noon Friday with the Women in Jazz Jam Festival Band and Ameranouche.
Artists will play for the next several hours.

The "Special" had to go on the road in January while the visitor center closed for construction work. The live broadcasts continued at a number of area venues including the Open Chord.
Also planned Friday: The First Friday Live, starting at 7 p.m., featuring the bands Sweet Years and Hazel with host Nelson Gullett.
The music also will be broadcast live on WDVX.
Related: 'Blue Plate Special' hitting the road
Friday's party will help WDVX kick off its spring fundraising drive.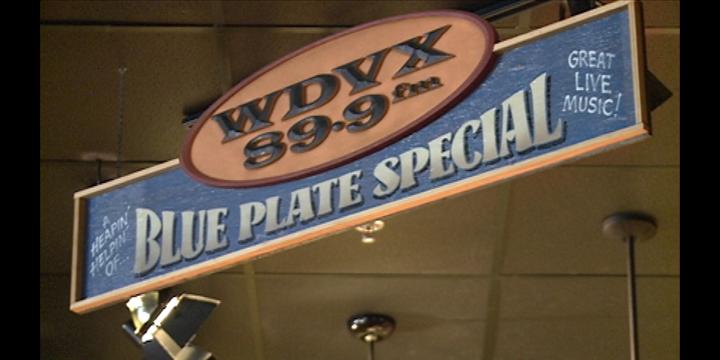 Here's Friday afternoon's performance schedule:
*Noon to 1 p.m.: Women in Jazz Jam Festival Band plus Ameranouche
*1:15-2 p.m.: The Jenkins Twins
*2:15-3 p.m.: Roxie Randel
*3:15-4 p.m.: Jared and the Mill
*4:15-5 p.m.: Guy Marshall Band