Authorities are investigating what led to a daring water rescue after a stolen vehicle crashed into the water Wednesday night in Anderson County.
The Tennessee Highway Patrol identified the driver as 38-year-old Knoxville Man Darrell Bouck Jr., who is facing five charges: DUI; theft over $1,000; stolen license plate, due care and no driver license.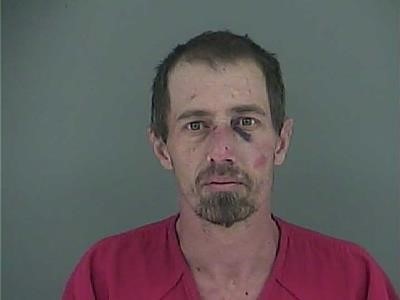 Witnesses told 10News that two bystanders rescued Bouck, after the car he was driving went into the water near the Bull Run Steam Plant in Anderson County.
The rescue squad had been called to the scene at New Henderson Road south of Bull Park around 7:45 p.m. Wednesday, but witness Cassidy Melhorn told WBIR 10News that two men, Kenny Ariks and Dustin Stubbs, were working at his house when they heard the crash.
Melhorn and his girlfriend Victoria Pack recently moved into this home, which is right on Bull Run Creek, near Melton Hill Lake.
Ariks and Stubbs are subcontractors working to renovate the couple's house. They were wrapping up for the evening on Wednesday, when Ariks noticed something on the road across the water from the house.
"I just happened to look up and seen a vehicle come across the road there and come off the road and come back on the road and flipped a couple times," Ariks said, explaining the car eventually landed in the water.
"I called 911," Pack said.
She and Melhorn were at home when this all happened.
"I could hear the man when I was on 911 gurgling," Pack said. "Like, I could hear him drowning."
While Melhorn tried unmooring his boat to reach the man, Ariks and Stubbs jumped in their truck and reached the scene in less than five minutes - with no moment to waste.
"(We) ended up having to jump in the water and drag him out," Ariks explained.
If those men hadn't acted so quickly, help may not have reached Bouck in time.
"This road is sparsely traveled, there's hardly anyone on it," Stubbs said.
"We was the only ones over there for, I'd say, every bit of 20 minutes," Ariks agreed.
Melhorn is certain the two men saved Bouck's life.
"It was really cool to see those guys not hesitate to jump in and save somebody that was in distress," Melhorn said.
"They are true heroes," Pack said. "They acted so quickly."
But Ariks doesn't consider himself a hero.
"It's just being in the right place at the right time," he said.
Pack, however, insists.
"If Dustin and Kenny were not outside at that exact moment, to see all of this happen, I mean, I was inside, I wouldn't have heard anything, and that man would've died," she said.
When Anderson County Sheriff's deputies arrived they found the driver lying on an embankment near the water.
The car was completely submerged under water, according to a spokesperson with the Anderson County Sheriff's Office. Divers checked the car and surrounding area in the water, but found no other occupants.
Authorities later revealed that the vehicle had been reported stolen in Knox County.
Crews took the man to the University of Tennessee Medical Center for treatment. The extent of his injuries and current condition are unknown as of Thursday morning.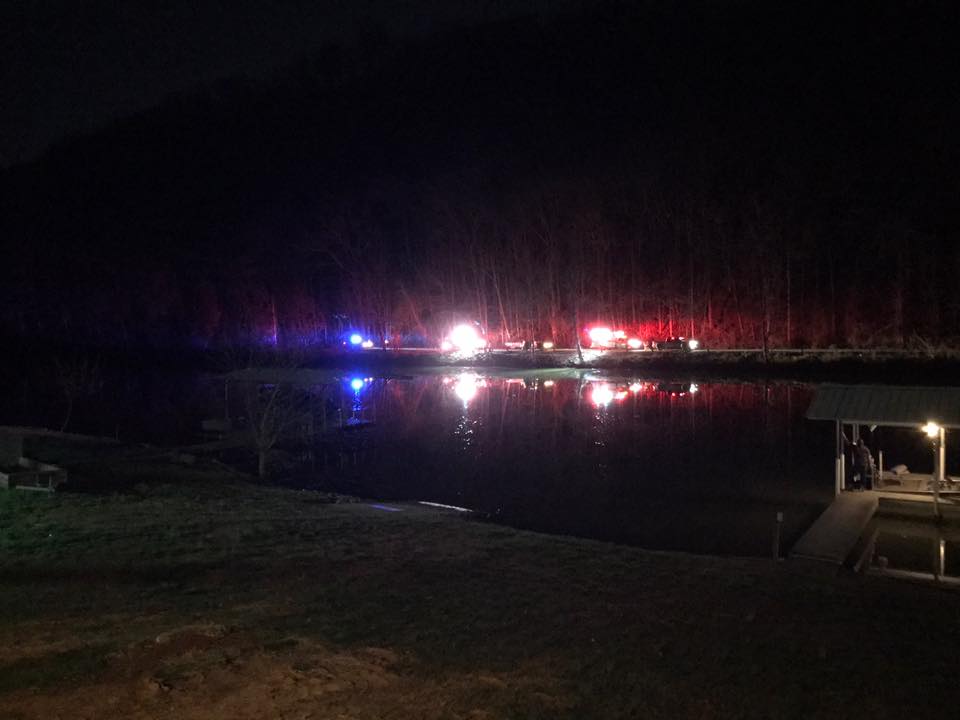 Melhorn calls the workmen "heroes" and said crews pulled the car out of the water around 11 p.m.
The Tennessee Highway Patrol is investigating.