UPDATE, TUESDAY MORNING: A stretch of Clinton Highway reopened early Tuesday morning after crews replaced four utility poles and power lines that were damaged in high winds Monday night.
The Clinton Utilities Board completed their repairs along Clinton Highway between East Wolf Valley and Foust-Carney Road by 12:30 a.m. Tuesday, according to Anderson County Chief Deputy Mark Lucas.
Four utilities poles had to be completely replaced, and a fifth damaged utility pole was repaired. Crews also had to replace the power lines on all five poles.
Comcast crews were doing repairs along the road early Tuesday morning.
All northbound lanes and one southbound lane reopened around 3:45 a.m. The remaining southbound lanes reopened around 6 a.m.
The Anderson County Sheriff's Department, THP and TDOT all assisted with traffic control until the road reopened.
PREVIOUS STORY: High winds Monday swept through East Tennessee, knocking over numerous trees, including one that set off a chain reaction which forced the closure of part of Clinton Highway and loss of power to thousands.
Knoxville Utilities Board crews were working to restore power in the Norwood area of Clinton Highway.
At least 7,100 customers were without power at one point Monday afternoon, according to KUB.
Also, Clinton Highway was shut down between East Wolf Valley and Foust-Carney Road for pole repairs, according to Anderson County Chief Deputy Mark Lucas.
It could be until at least midnight before the road section reopens.
Drivers were urged to avoid the area.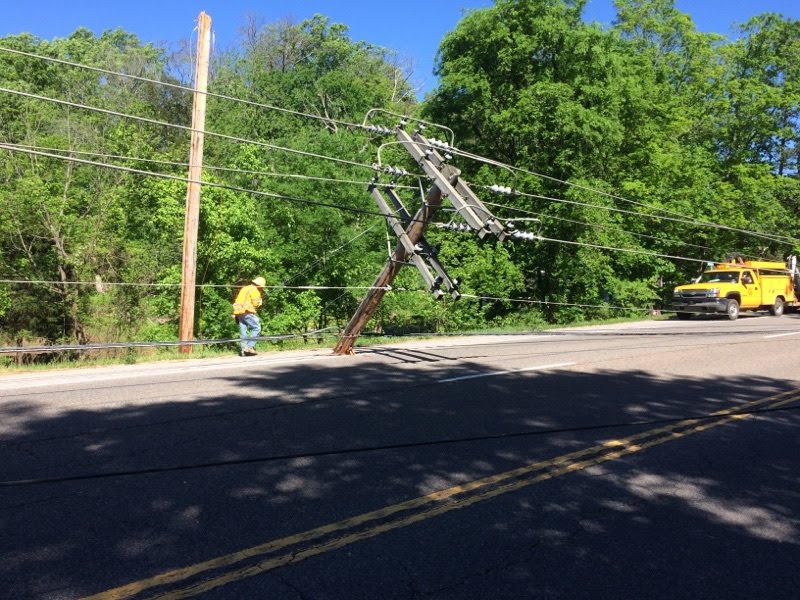 Crews responded Monday afternoon to numerous reports of down trees and scattered outages in the Knoxville area.
Winds reaching 40 to 50 miles an hour blew throughout Monday afternoon.
Outages began about 4:30 p.m.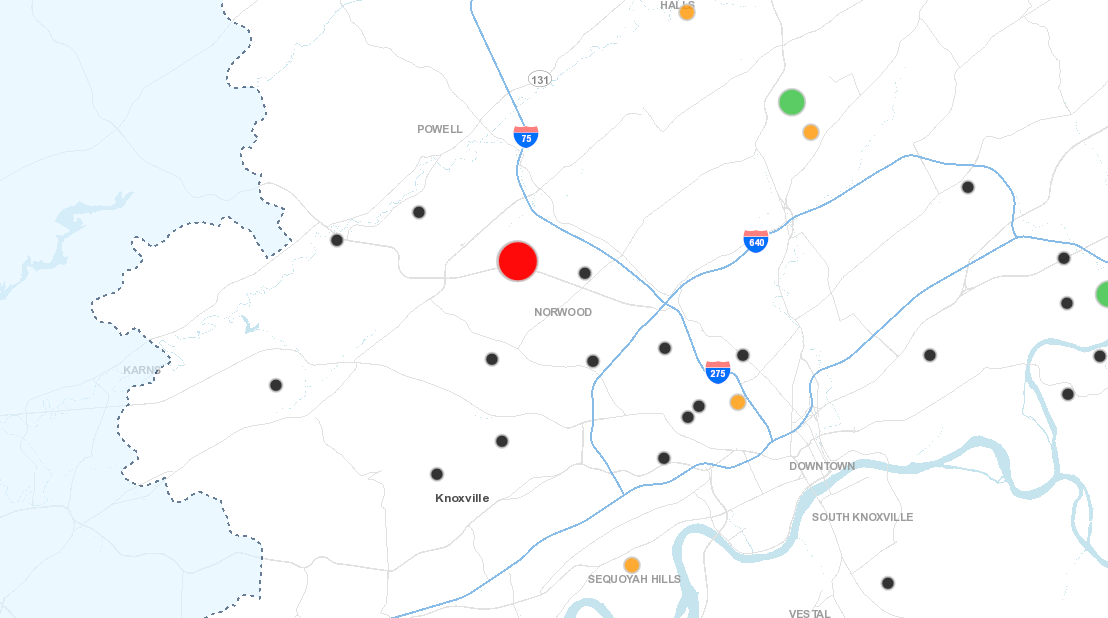 In the Clinton Highway area, wind knocked a tree over, triggering the downing of first one and then other utility poles, according to Lucas.