Knox County leaders commemorated a Civil War earthen encampment in West Knoxville Thursday by unveiling a plaque for the site near the Third Creek Greenway.
University of Tennessee anthropology professor Charlie Faulkner discovered the redan - a fort built from the earth - along Cox Street while he was walking along the greenway with his wife in November 2006.
Faulkner contacted the city and the county, and "this day finally came," he said Thursday.
The county was recently able to acquire the property.
"Knox County has a rich Civil War history and we don't have to look far to see it in our community," Knox County Mayor Tim Burchett said in a statement. "By preserving and commemorating this site, families will be able to enjoy visiting this location and learning a little about the role our area played during one of our nation's most challenging periods."
Historian believe Union soldiers likely built the redan in 1863 to protect a nearby wooden railroad bridge over Third Creek.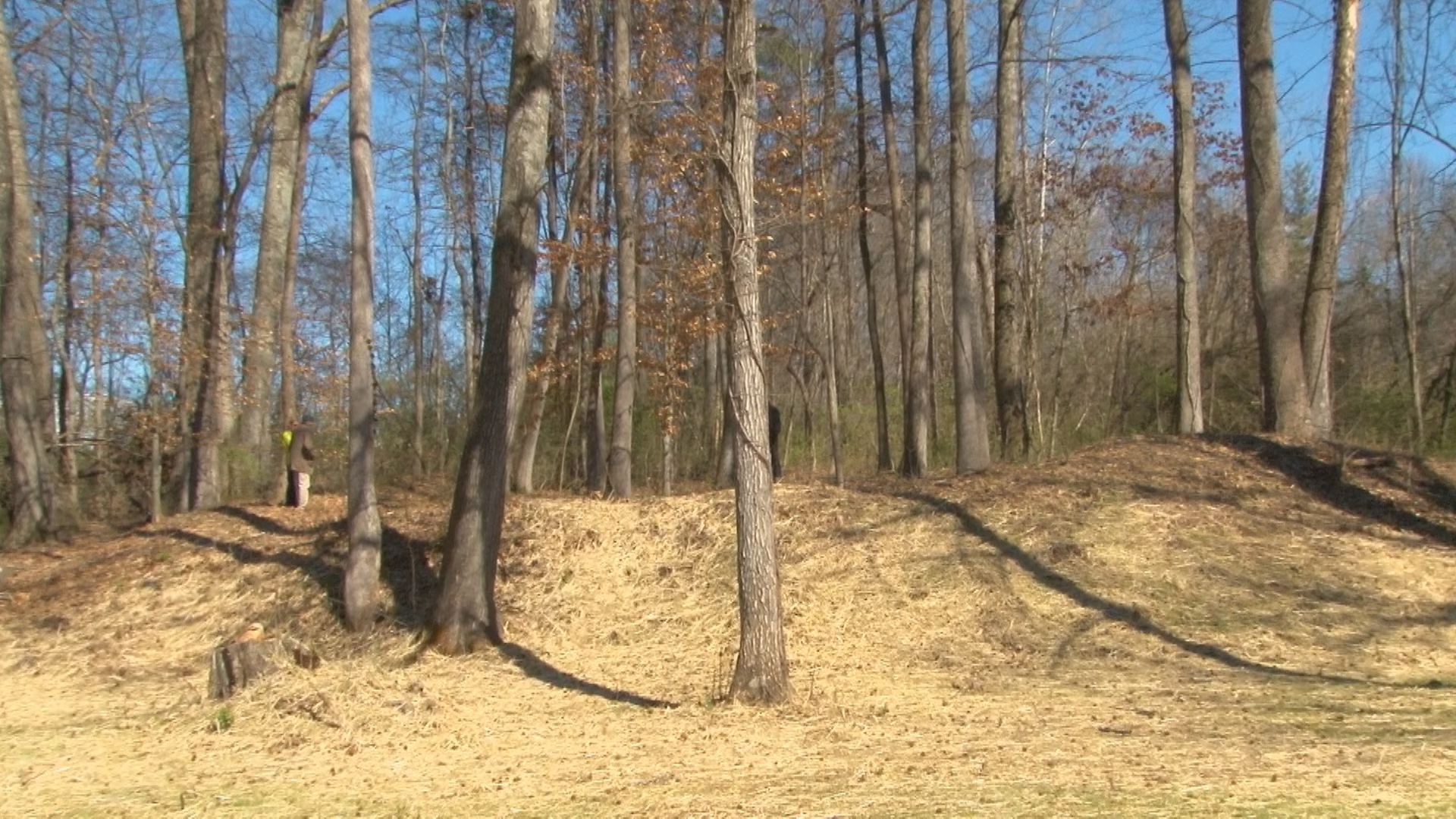 Faulkner said he was glad to see so much interest in the Civil War landmark during the ceremony where the county unveiled a bench and plaque at the 19th century site.
"It's for the people to come out, and of course it has a good story, too. One of them is that African Americans were undoubtedly were involved in building this, and possibly even manning it, if it was manned. We don't know if they ever did man it and actually put troops in there," Faulkner said.
Faulker said maybe, if funding were available in the future, an archeological excavation could be done to learn more about the site.