The district attorney general for Monroe County said Tuesday his staff would not pursue charges in the death of a 19-month-old boy who drowned while in a sitter's care, a decision the child's mother said she cannot understand or accept.
Leland Ward drowned in October after being left for the day in the care of a friend of his mother, Hannah Ward. The child wandered away from the Vonore babysitter's home and was found later in the nearby swimming pool.
Efforts to revive him were unsuccessful.
District Attorney General Steve Crump told 10News his staff over the last week or so has reviewed the investigative report prepared by the Tennessee Bureau of Investigation. Crump sought the TBI's assistance in the case last fall.
He said lawyers did not think based on the evidence gathered that they had enough of a case to meet the legal burden of proof - beyond a reasonable doubt. No one made any statements in the case that raised questions of criminality, he said.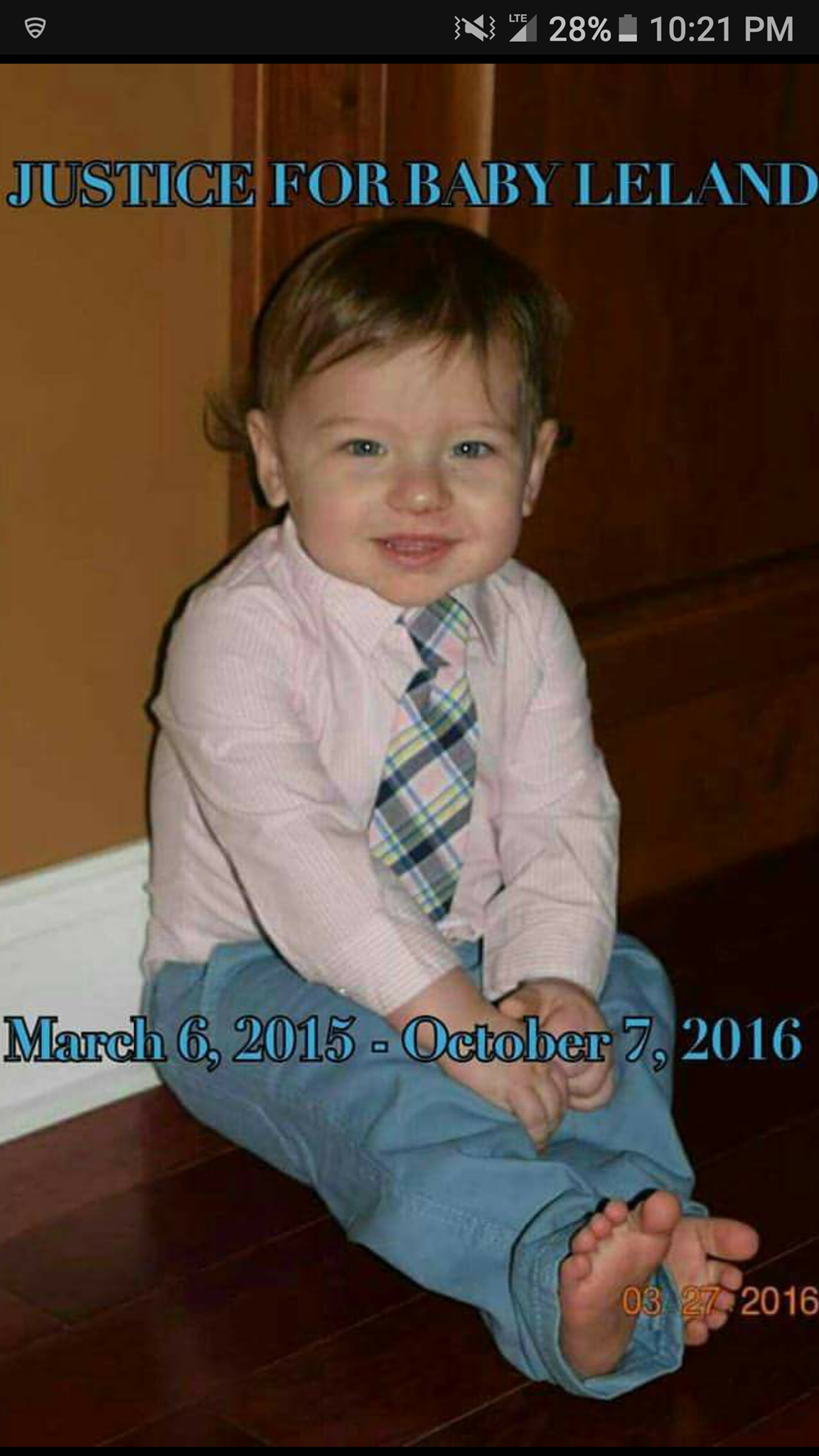 They considered possible charges such as criminal negligence. They weighed case law, the standard of care and the current laws on the books, he said. Crump said after reviewing everything they had they just didn't think they could make a case that a crime had occurred.
"Certainly, this is just an unbelievably tragic event. I have two children of my own," he said. "I cannot imagine losing a child – and our office grieves with this family."
Crump said members of his staff spoke with the family Monday afternoon and relayed the decision.
"At this point, we've finished our review," he said. "Obviously, should additional facts be uncovered or should there be additional evidence discovered that we need to review, then we can determine what that is. But at this point, our review is concluded."
Hannah Ward is Leland's mother.
"I really don't understand it, honestly," she told 10News. "When it comes to someone watching a child and that child dies, it should be neglect in my opinion."
Ward said the babysitter was an on-again, off-again friend she'd known since high school.
She said the woman, who has her own child, had babysat her boy before. Then a family member babysat Leland. And then Ward said she asked the woman to watch her son again in October after no one was available.
She left her son about 5:30 a.m. the day he died. Ward planned to pick up the boy after getting off work at 2 p.m.
She said it's her understanding the babysitter went to sleep that morning and was awakened about 9:30 a.m. by her own child. She didn't know where Leland was, and her grandmother didn't know either, according to Ward.
The child was found about 9:55 a.m. in a swimming pool outside. Ward said she was at work about 5-10 minutes away. She said when she got to the home, another woman was doing CPR on Leland, not her friend.
Ward said she met Monday with a member of Crump's staff. She doesn't understand why prosecutors don't at least present the case to a grand jury.
"If there is even the slightest possibility that she could be charged with something, I don't understand why they wouldn't at least try," she told 10News. "And I don't understand why it's not neglect when you are responsible for someone else's child and you go to sleep and you don't find them until 30 minutes later after you get up and you have to ask your grandmother where he's at."
Ward told 10News she wants to continue fighting to have a charge placed against the babysitter.
"I'm not going to stop here. They're not going to stop me from getting him the justice he deserves because my son had to suffer and be in pain and I don't feel like that should be for nothing," she said.
A candlelight service is planned for Leland from 6:30 p.m. to 8 p.m. April 15 at Toqua Cemetery where the child is buried. All are welcome, according to Ward.