For investigators studying forensics, practicing on real corpses is the only way to learn.
"We want to introduce them to the scene that spawned those remains," said Dr. Murray Marks, a professor at the University of Tennessee Graduate School of Medicine. "They'll go out there and see a body in a grave, they'll see a body decomposing."
Around two dozen dentists from around the country made their way to the UT Cumberland Forest Body Farm on Thursday to practice forensic odontology.
The dentists are participating in the 2017 Forensic Odontology National Conference at the UT Graduate School of Medicine.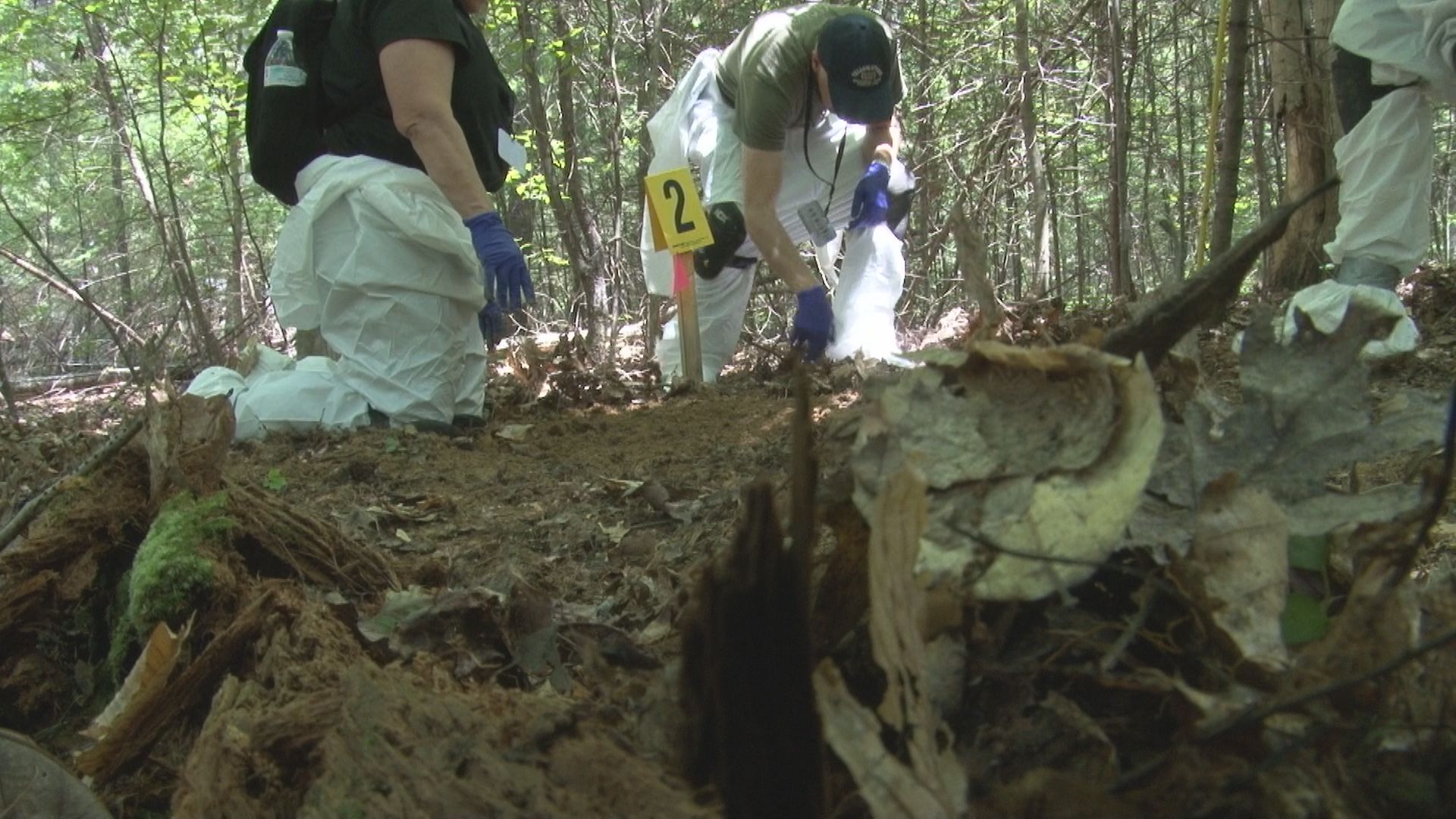 For decades, UT's Forensic Anthropology Center has been at the forefront of forensic research and training.
Bodies donated to the medical center are buried in the UT Body Farm in Morgan County to recreate real crime scenes and help investigators learn to search for evidence.
State and federal law enforcement agents from all over the country come to the UT Body Farm to train.
Often times, teeth are all that remain after a body has been heavily mutilated or burned. That is why dentists are so important in helping to put names to victims.
"With my career being a dentist, I would like to branch out to another field of dentistry which is forensic odontology," said Susanne Jackson, a dentist from North Carolina taking part in the conference. "It's the teeth that remain the longest. There is so much information that can be obtained from the teeth of a victim to help identify someone's loved one."
Dentists play a crucial role in helping law enforcement identify victims of fires, homicides and mass casualty situations.
"Car fires, house fires, homicides, decomposed remains, skeletal remains, any places where the body is mutilated, this is where the forensic dentist is the key individual for making victim identification," said Murray.
The UT has three body farm locations in the state. There are only seven in the entire nation.
The UT Graduate School of Medicine is one of only two places in the nation that offers a fellowship in forensic odontology.