Several funding accounts have been created to show support for the Crossville Police Department after one of their K-9s was stabbed to death by a suspect.
MORE: Services set for fallen Crossville K-9
The city has said any funds received will go toward a purchase of a memorial monument which will be prominently displayed to reflect the courage and sacrifice of all fallen heroes, including K-9 Cain.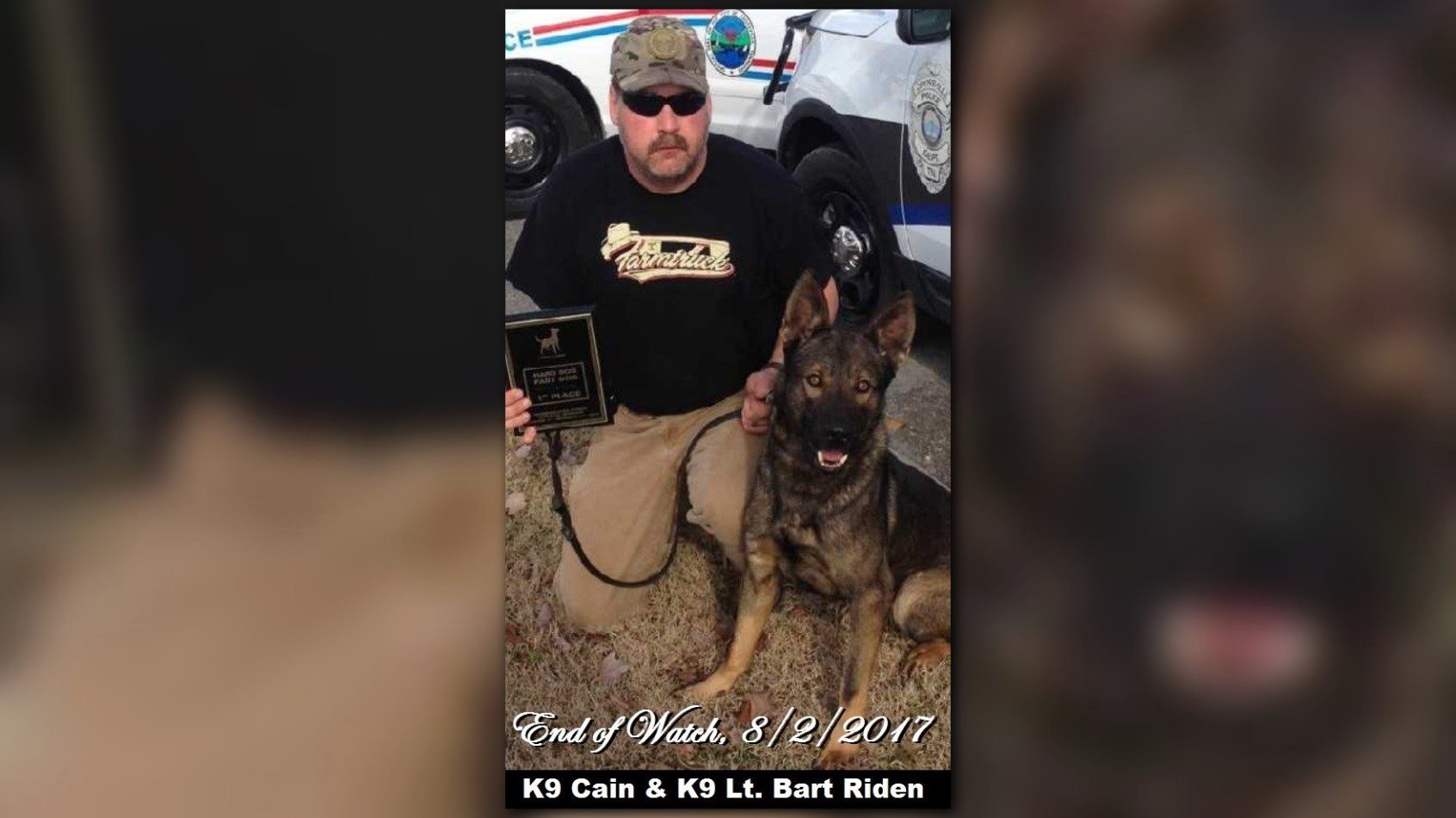 K-9 Cain died Wednesday after being stabbed by a suspect. Police were going after a semi-truck around 4:20 a.m. Wednesday that crashed into another vehicle on Highway 68 near Grassy Cove before swerving into the path of a Cumberland County patrol vehicle.
Both Crossville Police officers and Cumberland County deputies chased the semi-truck to a dirt road off Genesis Road at Obed River, where it crashed into a tree. The suspect, 28-year-old Dustin Lee Dixon, then ran into the woods.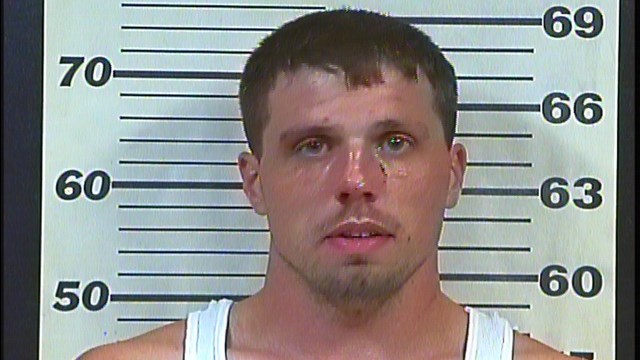 A lieutenant with CPD's K-9 unit sent Cain into the woods to find Dixon. When the dog returned, the lieutenant saw multiple stab wounds on his chest.
MORE: K-9 Cain's handler remembers his fallen hero
A release from police department said the city of Crossville provides all of the resources the department needs for their K-9 division. All of their K-9 patrol vehicles are equipped with specialized K-9 transportation cages, with auxiliary cooling systems in place.
The city said their K-9s said their vests are new and will last until 2021.
The vests, K-9 Ballistic Vest - Level II Ballistic Package, are N.I.J. Certified Level II ballistic vests, and are the lightest and most flexible Level II ballistic vests on the market. Although the ballistic vests are very advanced, they can restrict the breathing and movement of an active working canine, according to the police department.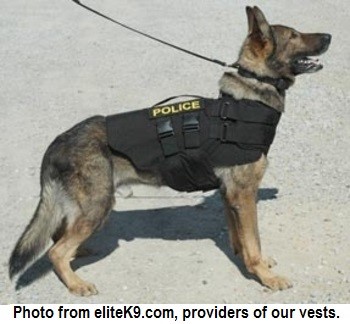 "One major issue with a canine ballistic vest is the animal's inability to dissipate the heat generated while wearing protective equipment, for extended periods," the release said.
The K-9's thick coats of fur prevents them from being able to cool down as fast as their handlers.
Handlers are trained to initiate the use of the K-9 vest before their K-9 enters an area where there is a known armed suspect.
MORE: Police K-9s and handlers form strong bonds
"This is especially important for our high Tennessee summer temperatures. Unfortunately, not every situation can be anticipated or prevented," the police department said.
Memorials planned
Crossville PD is planning two memorials for K-9 Cain.
The first, on Wednesday from 5 -8 p.m. at the police department, will be open to the public. The station is located at 99 Municipal Avenue.
A Celebration of Life will be held on Thursday at 11:30 a.m. at the Duer Soccer Complex on Thursday, August. Because of expected rain and the limited ability to keep everyone dry, they are only inviting first responders and the media to this service.
A memorial funeral procession will start at Central Baptist Church (346 S. Main St,) at 11:00 a.m. Law enforcement and first responders are welcome to join the procession by arriving at the church by 10:30 a.m. The procession will travel north on Main Street to the Duer Soccer Complex. The public is invited to line the streets if they wish to honor Cain and his sacrifice.
The soccer complex is located at 558 Crossroads Drive in Crossville.