High winds on Thursday caused damage to homes and businesses in Gatlinburg.
At Rocky Top Sports World, located of Hwy. 321 near the high school, the winds mangled bleachers and tossed benches around the parking lot. There were no reports of any injuries.
Down the road at Camp LeConte, located at 1739 E. Parkway, numerous trees are down on the property, including one on the owner's home.
RELATED: Brush fire burning near Gatlinburg
Owner Linzy Nicely says everyone there is safe, but the wind has destroyed the safari tents they rent to visitors. Their RV sites and tree houses appear to be undamaged.
Nicely said they're not worries about the lost bookings the damage has caused, they're just thankful no one was hurt and they can rebuild.
Nicely said they spent the day Thursday cleaning up fallen trees, including one that landed on their home. Fortunately, no one was inside as it came crashing down on the room where her 18-month-old twins sleep.
"Feel like someone was watching over us. We'll repair the house and just like everything else we'll go on," said Nicely.
The sudden winds and falling trees took Camp LeCont guest Dana Johnson and his wife by surprise.
"The wind was blowing and rocking my camper it was lifting the two wheels, it was going up in the air on one side and we thought for sure it was going to turn over," Johnson said.
The Johnsons were able to get out of their camper and took cover in a shelter for about four hours until the winds calmed down.
At the Arrowmont School of Arts and Crafts, Executive Director Bill May says they had two buildings damaged by falling trees--- the Stone Studio and Clay Studio.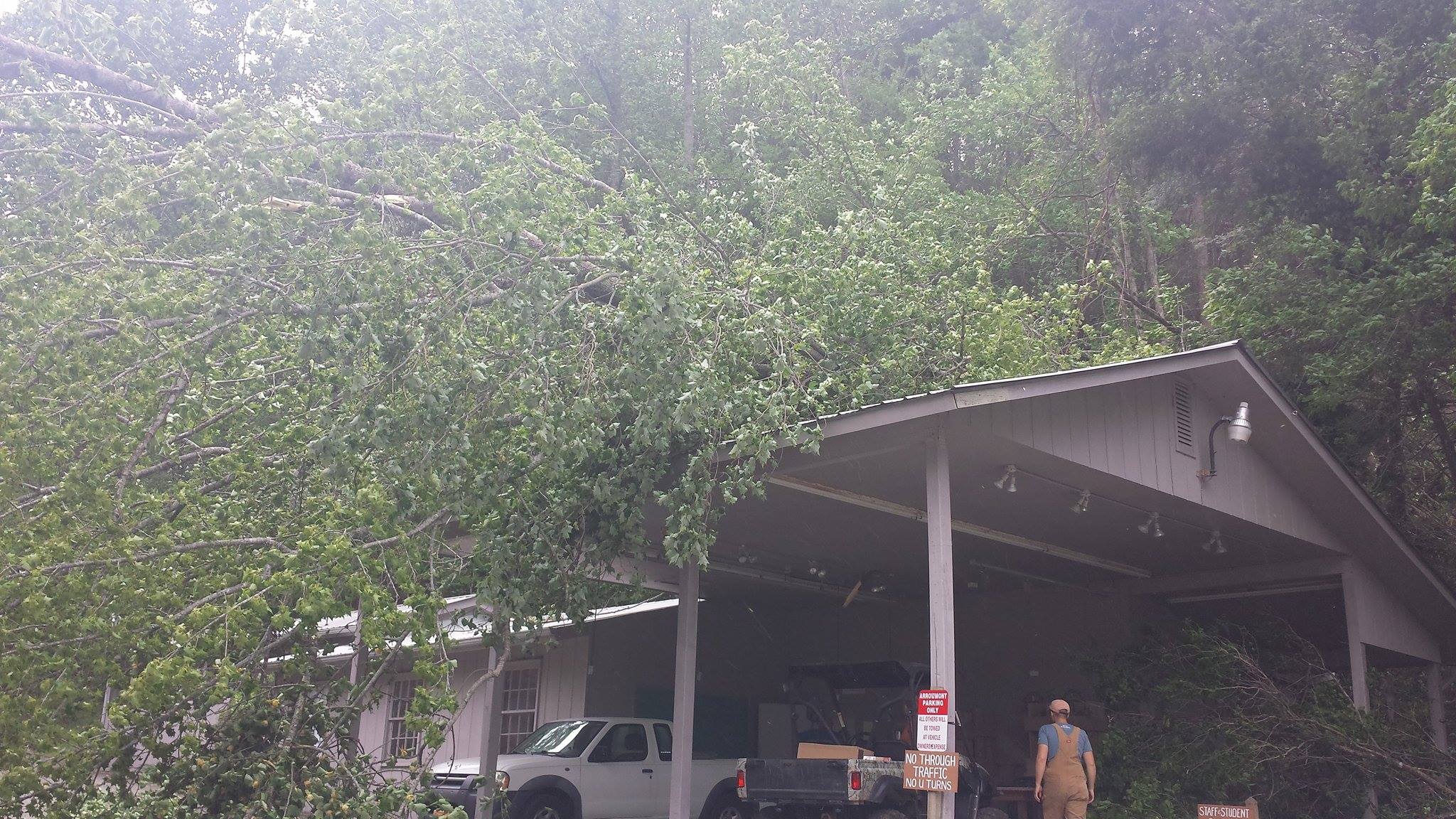 Zoders Inn & Suites off the Parkway said it suffered extensive damage to a couple of its buildings after trees fell through. Guests had to be evacuated. No one was hurt and it expects to have power back by Friday.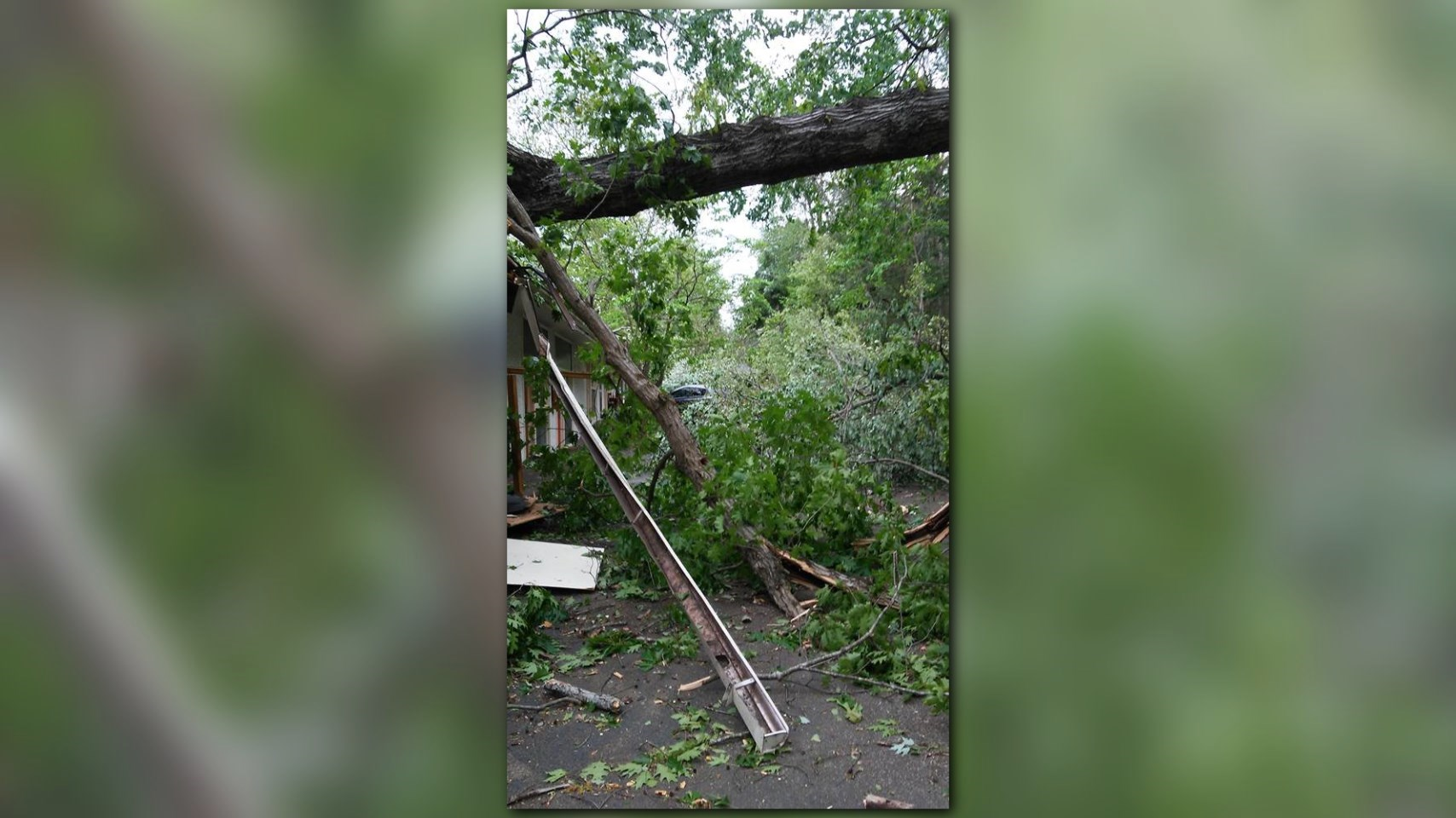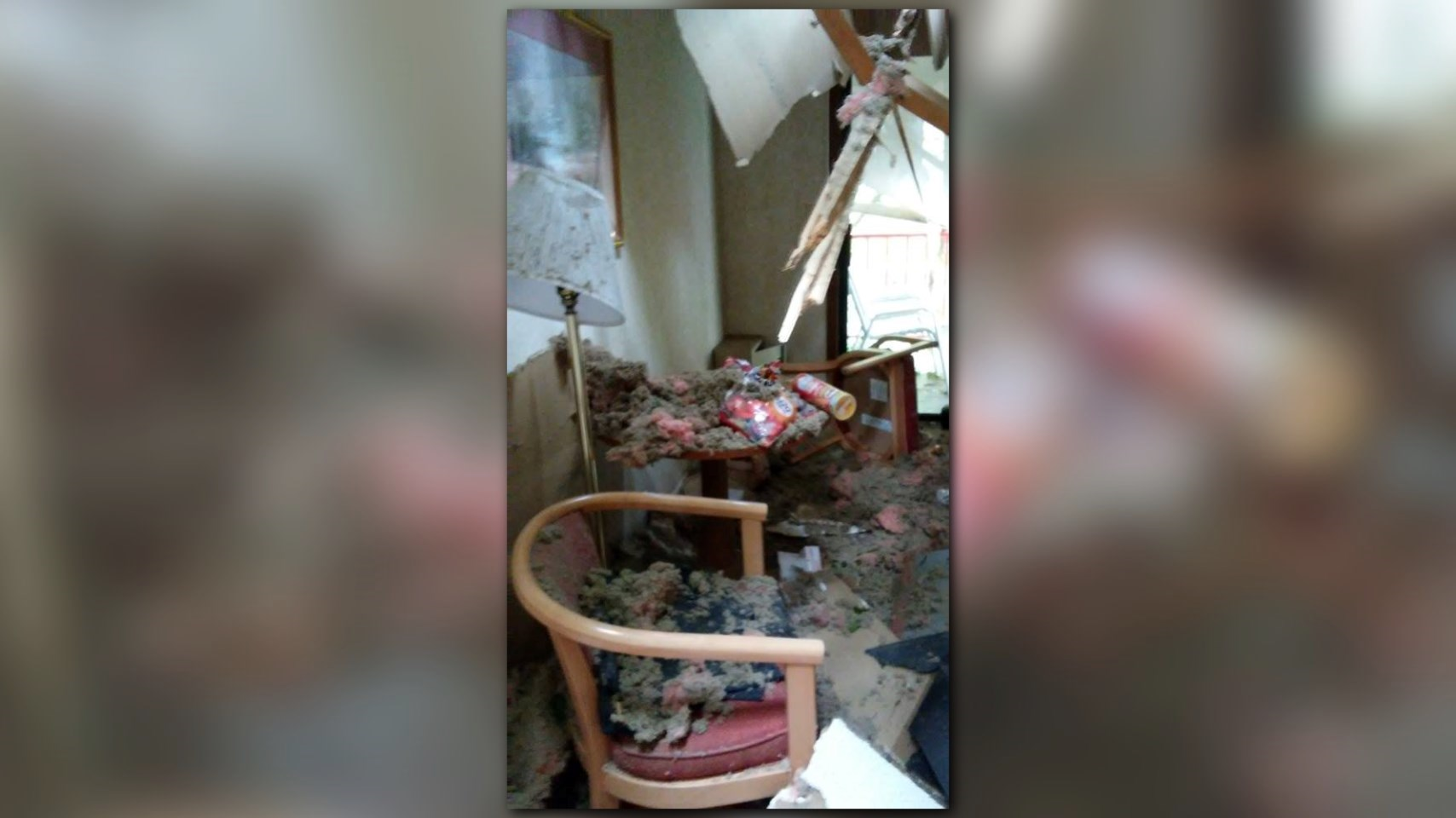 While many businesses and homeowners take time to clean up and rebuild, visitors to Sevier County say they're going to stay and not let this scare put a damper on what brought them to East Tennessee.
"We want to stay and finish up our vacation, we think it's beautiful up here in Gatlinburg-Pigeon Forge. It's a beautiful country," said Johnson.
Nicely says many businesses are now applying lessons they learned in the wildfires like having and evacuation plan in place for emergencies like Thursday's weather conditions.