Dozens gathered at Victory Baptist Church in Maryville on Wednesday to pay tribute to local fallen law enforcement officers.
The memorial service, which coincides with National Police Memorial Week, annually honors officers who died in the line of duty in Blount County -- but the loss of Maryville officer Kenny Moats made this year's program especially emotional.
Moats died in the line of duty last August after responding to a domestic violence call.
RELATED: Brian Stalans pleads guilty to killing Maryville police officer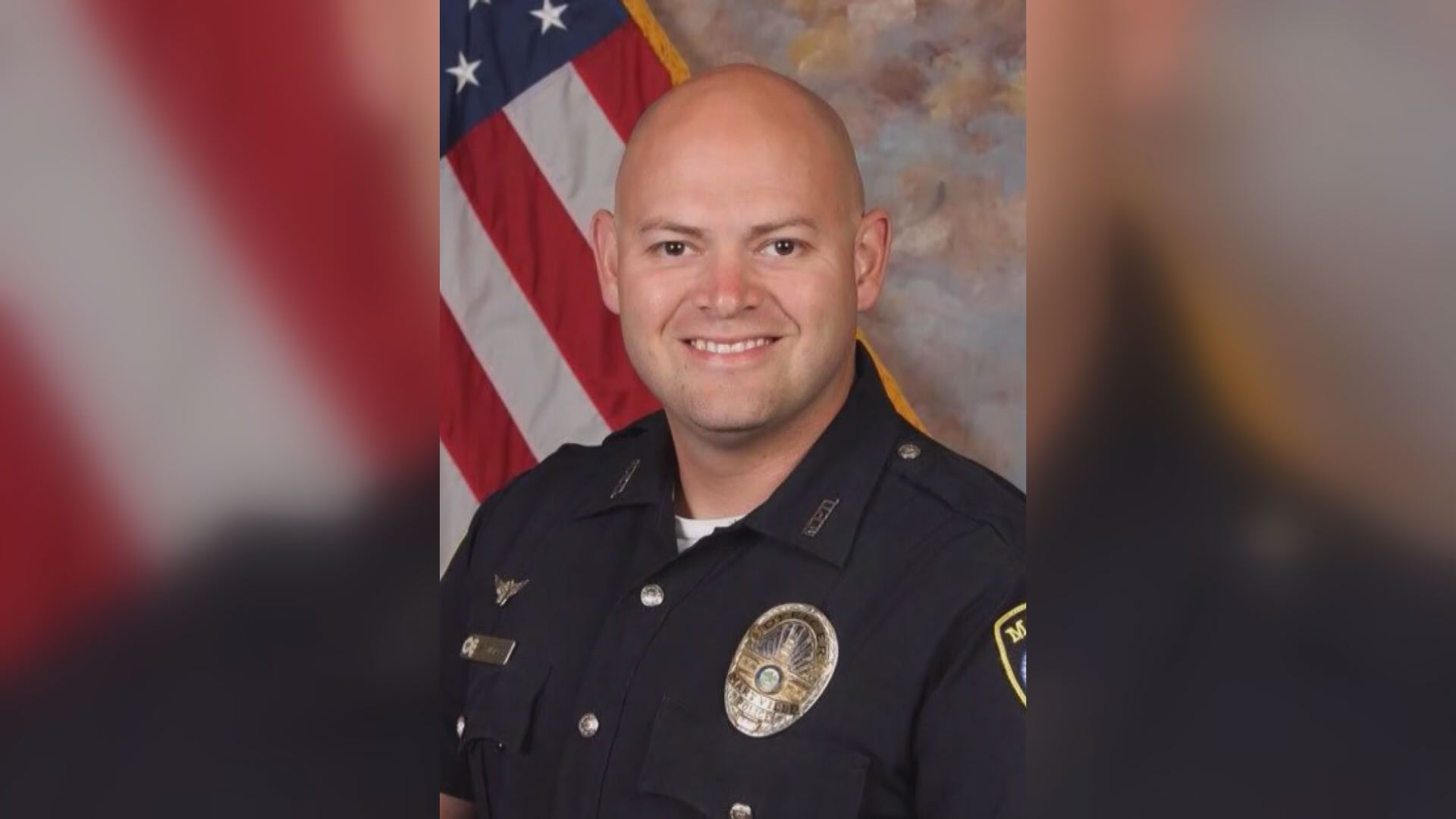 More than 100 friends, relatives and fellow officers gathered to remember him. State lawmakers also presented a joint proclamation honoring Moats on behalf of both the state Senate and House.
Although the pain is still fresh for many officers, Maryville Police Chief Tony Crisp said the outpouring of support since his death has been comforting.
"There were over $200,000 raised in T-shirt sales, and that's 15 dollars at time. When you walk out of this building and you see a car, that person probably bought a T-shirt. That just speaks volumes of how this community appreciates their law enforcement," Crisp said.
Maryville police officer Donnie Carroll partnered with Moats for nearly seven years on the department's traffic division. Carroll was at home with his 4-year-old daughter when his sergeant called with the news of Moats' death.
RELATED: Officer Kenny Moats awarded Medal of Valor during funeral
"And one of the things she asked me immediately after I explained it to her, she said, 'Daddy, is this going to happen to you?' And I had to explain to my daughter, it can happen. And it does happen. But I'm going to try to not let it happen," Carroll said.
It was not the first time he lost a partner on duty. In 2004, while working for the Loudon County Sheriff's Office, he lost his fellow deputy Jason Scott also to a domestic call.
"That first incident when I lost a partner on duty didn't make it any easier for me, but I think God prepared me to help other officers through the situation," Carroll said.
That's what Wednesday's ceremony was about: community. Carroll said the outpouring of support makes all the difference.
"If it wasn't for the community that we have here, we wouldn't be as strong," Carroll said.
Officer Kenny Moats was one of 143 officers who died in the line of duty nationwide last year. His name will be added to the national law enforcement memorial in Washington D.C.