Wednesday marked another unseasonably hot and dry day in East Tennessee. The serious drought is fueling wildfires and forcing communities to ask residents to conserve water.
Areas throughout Blount County are asking residents to cut back on water use. The same bone-dry conditions have also hit areas of Scott County especially hard.
"If we don't get any measurable rainfall in the next month, we're going to be in trouble," said Jack Lay, mayor of Oneida in Scott County. "We have not had any serious measurable rain in a couple of months. We're having to buy water from neighboring Huntsville. So we're asking residents to cut back on how much water they use and conserve water."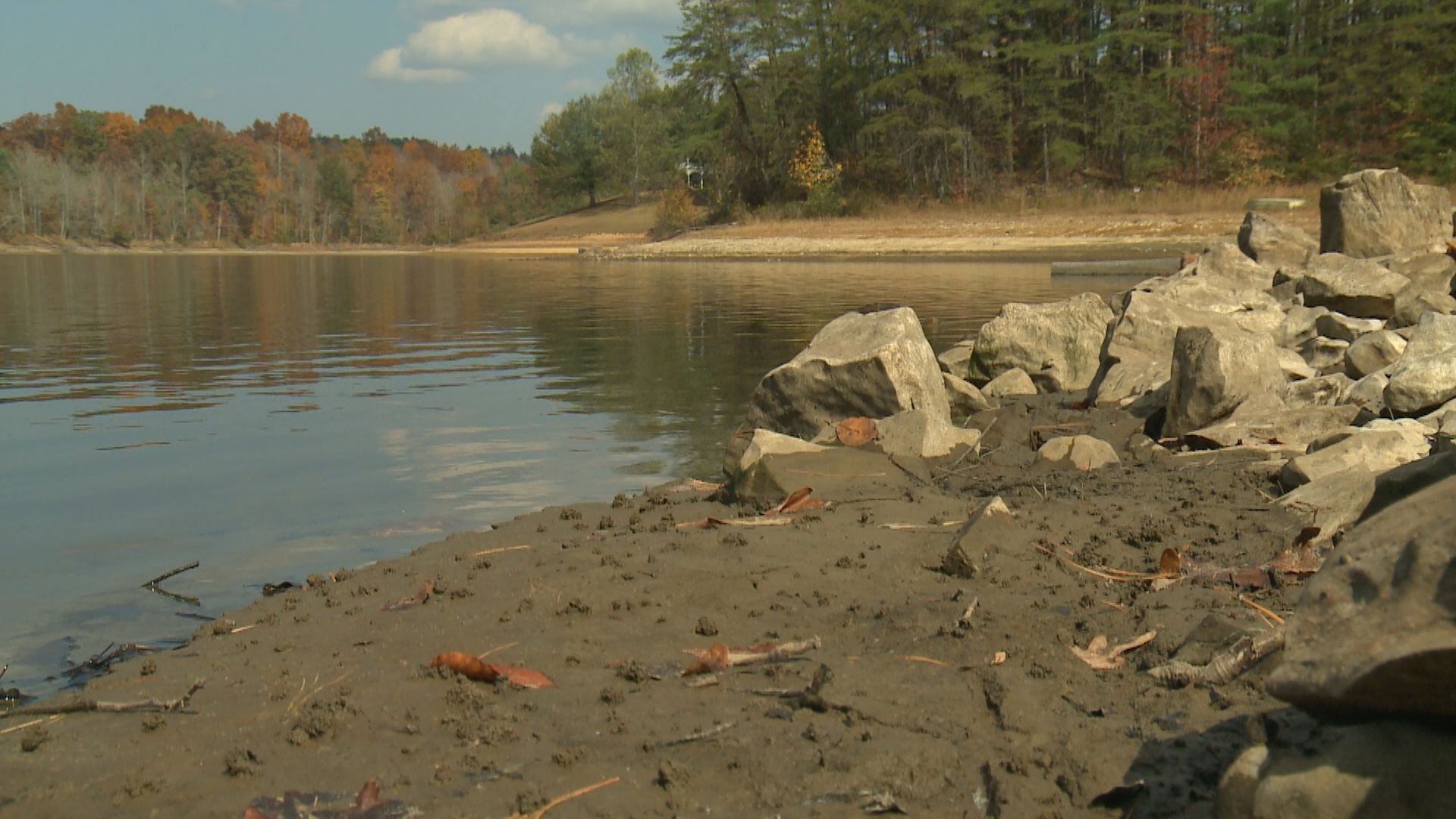 While Huntsville has a large reservoir, Oneida relies primarily on smaller watersheds and lakes. Oneida's main water supply is Howard Baker Lake. Oneida's water plant manager, Michael Keeton, showed WBIR how the drought at the lake has a way of picking up steam.
"The water has dropped several inches just since Monday. You can see the mesh screen on the intake pipe. That screen was completely underwater on Monday. From Monday to today, now you can see the screen is well out of the water. The water here has not been this low since 2007 or 2008," said Keeton.
Keeton said schools have minimized how much they water sports fields and have made other reductions in water usage.
"Any non-essential usage has pretty much been stopped, but we issued the public notice anyway to kind of remind people of the situation we're in," said Keeton.
As of now the water usage reductions are voluntary, but if the drought continues the restrictions could become mandatory.
"You can get to a point where you say this side of the road has usage today, this side tomorrow. I hope it doesn't get that drastic, but you never know," said Keeton.
Mayor Jack Lay says the brown grass and dry leaves are not just a matter of landscaping. They're also raising the danger of wildfires. Several fires have burned through parts of Scott County in the last few days.
"If we have several fires to break out, we've got more trouble," said Lay. "The biggest thing we need is rain. We need water."