For people across the country watching a live wild eagle nest in Washington DC, their delight has turned to concern.
The eagle nest is located in the U.S. National Arboretum. The eagle pair, named Mr. President and The First Lady, hatched two eaglets in March. The American Eagle Foundation, based at Dollywood in Pigeon Forge, sponsors the cameras and live streams.
In the past couple of hours, one of the eaglets has become trapped at the edge of the nest. It appears one of its legs is caught between branches that form the nest. The parents have been trying to free it, but without success so far.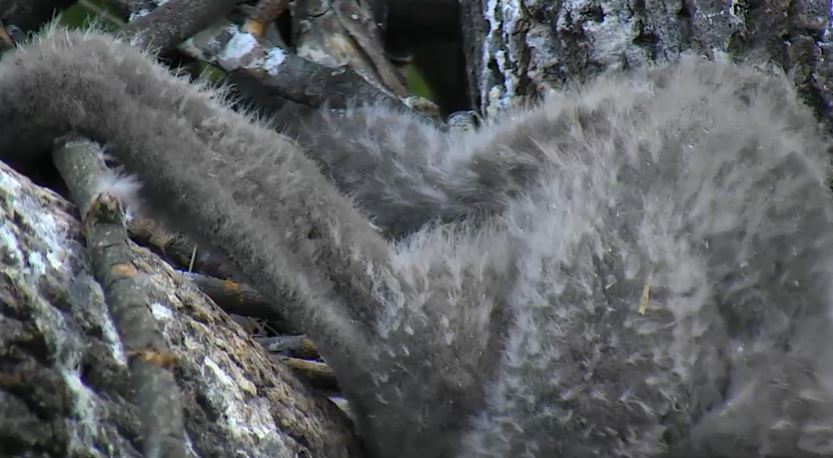 Al Cecere, president of the American Eagle Foundation, says they are aware of the situation and are closely monitoring it.
They hope the bird frees itself, but he has been talking to his contacts at the U.S. Fish and Wildlife Service and the arboretum about whether or not they can intervene. They have a plan in place, but have not made a decision yet on whether they should step in.
Cecere says they will likely shut down the live stream if a rescue attempt is made.
While they don't know if the eaglet is injured, Cecere says their bones are not fully formed at this age, and they are very flexible. If they do intervene, they would hope to leave the eaglet in the nest to be cared for by its parents.