Christians from all denominations will gather in the early morning at the top of Mt. Harrison at Ober Gatlinburg Ski resort on Easter Sunday morning for a special service sponsored by the Gatlinburg Ministerial Association.
Now in its 12th year, the service begins at 6:30 a.m.. and is led by local pastors. An offering will be collected during the service to be used to assist those the association helps.
Ober Gatlinburg will offer free tram rides to the mountain top beginning at 5:00 a.m., and the rides will continue every 15 minutes until the service begins. Complimentary parking is also provided.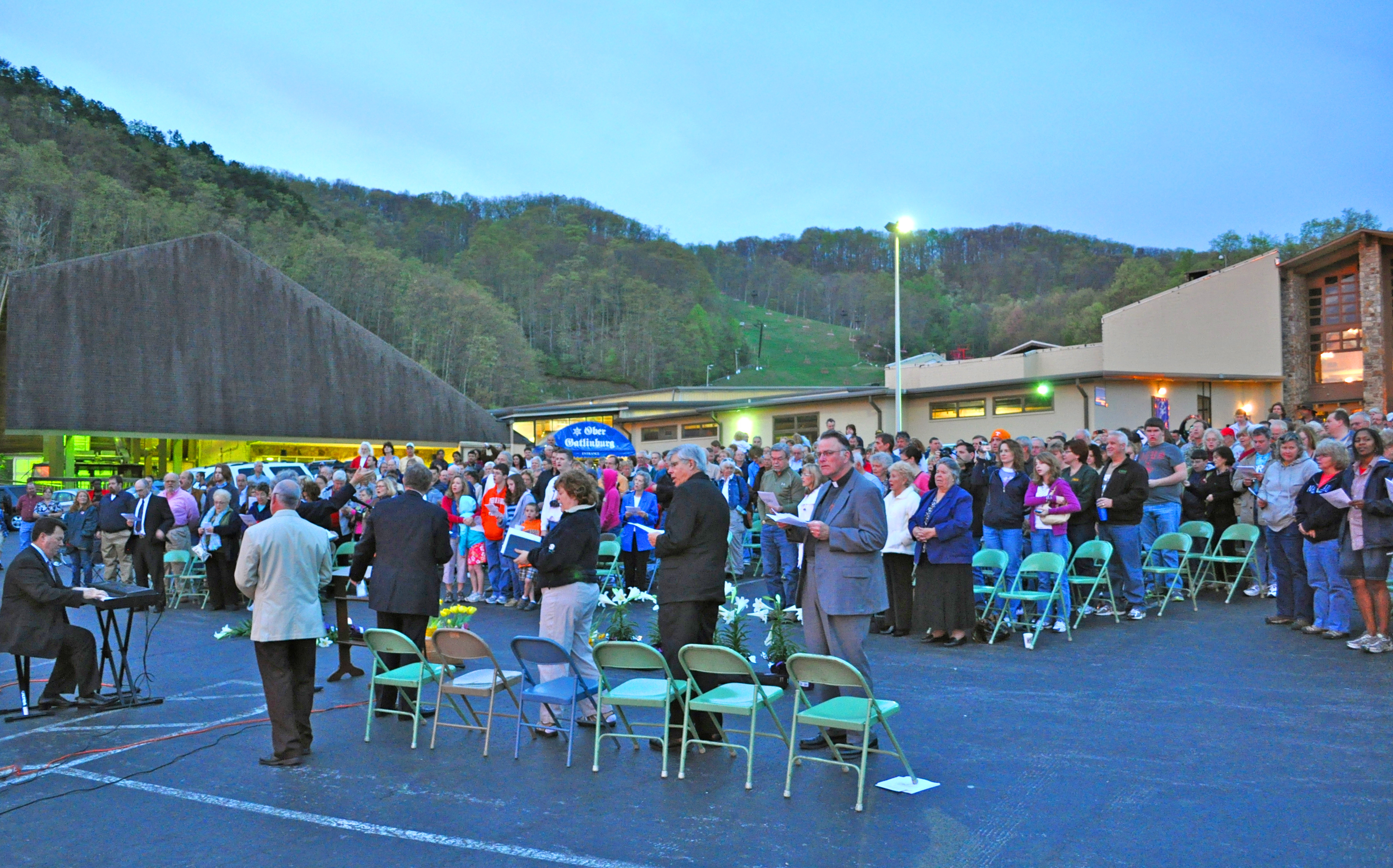 If the weather is bad, the service will move into the Ober Gatlinburg Upper Tramway Mall.
A breakfast buffet will be available from 7:15 to 10:30 a.m. Costs are $14.95 + tax for adults, $12.95 + tax for children 10 & under and children 4 and under eat free.
For additional information, please contact Ober Gatlinburg Ski Area and Amusement Park at fun@obergatlinburg.com, www.obergatlinburg.com or 865-436-5423.