UPDATE:
The University of Tennessee is restructuring the two key offices that oversee sexual assault investigations and support and care for sexual assault victims – although college officials say the changes are not tied to the Title IX settlement.
The plan calls for creating six new positions that will cost some $700,000.
A $300,000 federal grant will cover a seventh position for three years.
The Office of Equity and Diversity plans to add a senior deputy coordinator for Title IX and two Title IX investigators. The trio will work under Jenny Richter, Associate Vice Chancellor and the university's Title IV director.
The OED will investigate all allegations of sexual assault and sexual misconduct. This is a change in process; investigations of student complaints have been conducted through the Office of Student Conduct.
The Office of Student Conduct retains the responsibility for adjudicating charges relating to sexual misconduct, relationship violence and stalking involving students, after the investigations have been conducted.
In addition, the Center for Health Education and Wellness has added a permanent position to its staff to focus on prevention and education of sexual assault.
The center also received a $300,000 federal grant that allows them to add a Sexual Violence Prevention Coordinator to focus on prevention, curriculum and training for the three-year period.
UT Athletics will contract with a non-profit agency to hire two full time wellness coordinators to deliver and organize programming about sexual assault, drug and alcohol awareness managing stress and other key wellness topics. The move will complement the department's training programs already in place, officials said.
Several of the positions so far have been filled, some are currently being advertised, and some are still being developed.
This all stems from a settlement between lawyers for the University of Tennessee and eight unnamed women, who have resolved a federal gender discrimination lawsuit for $2.48 million.
The parties made the announcement Tuesday night. UT admits no fault, a typical position with such a resolution.
The $2.48 million settlement may sound like a lot of money, but that amounts to just one-tenth of 1 percent of the UT system's overall budget.
Knoxville defense attorney and Inside Tennessee panelist Don Bosch says UT ultimately saved itself money by settling.
"$2.48 million is a very, very small slice of the annual income, annual receipts that the university is going to take in," he said, adding, "While it seems large - and is large - to the average person, is a very small amount when you look at, ultimately, the time-cost effect of what protracted litigation would cost."
Knoxville attorney Dennis Francis, also an Inside Tennessee Panelist, agrees now is better than later.
"This would've been a huge lawsuit to try, with eight plaintiffs. Are you going to try all eight of them at once? Are you going to have eight different trials? I mean, the cost could be extraordinary," Francis said. "I think someone at UT had projected they would spend $4 million or $5 million on attorneys fees, so, obviously, the dollar figure that they resolved it at is beneficial to the university."
The timing, Francis said, also means the university won't have to answer to the lawsuit's specific allegations.
"Is it in UT's best interest? Yes," he said. "Now the issue becomes, 'What, if anything, is the university going to do to change its policies and protect the students?' I mean, at the end of the day, that's what this was about."
"What's of consequence to me," Bosch said, "is that we continue to work on the system for student discipline that ensures both the rights of the victims and the rights of the accused students, when we proceed through this. Quick rushes to judgment are always bad."
PREVIOUS:
Lawyers for the University of Tennessee and eight unnamed women have resolved a federal gender discrimination lawsuit for $2.48 million.
The parties made the announcement Tuesday night. UT admits no fault, a typical position with such a resolution.
The settlement will be split between UT's Athletics Department and UT Knoxville central administration. If approved by a federal judge, plaintiffs likely would be left with several hundred thousand dollars apiece, assuming the money was split evenly.
According to the announcement, no public money and no student tuition funds or fees will be used in the settlement. Also, no donor money is being used for the settlement, according to the announcement.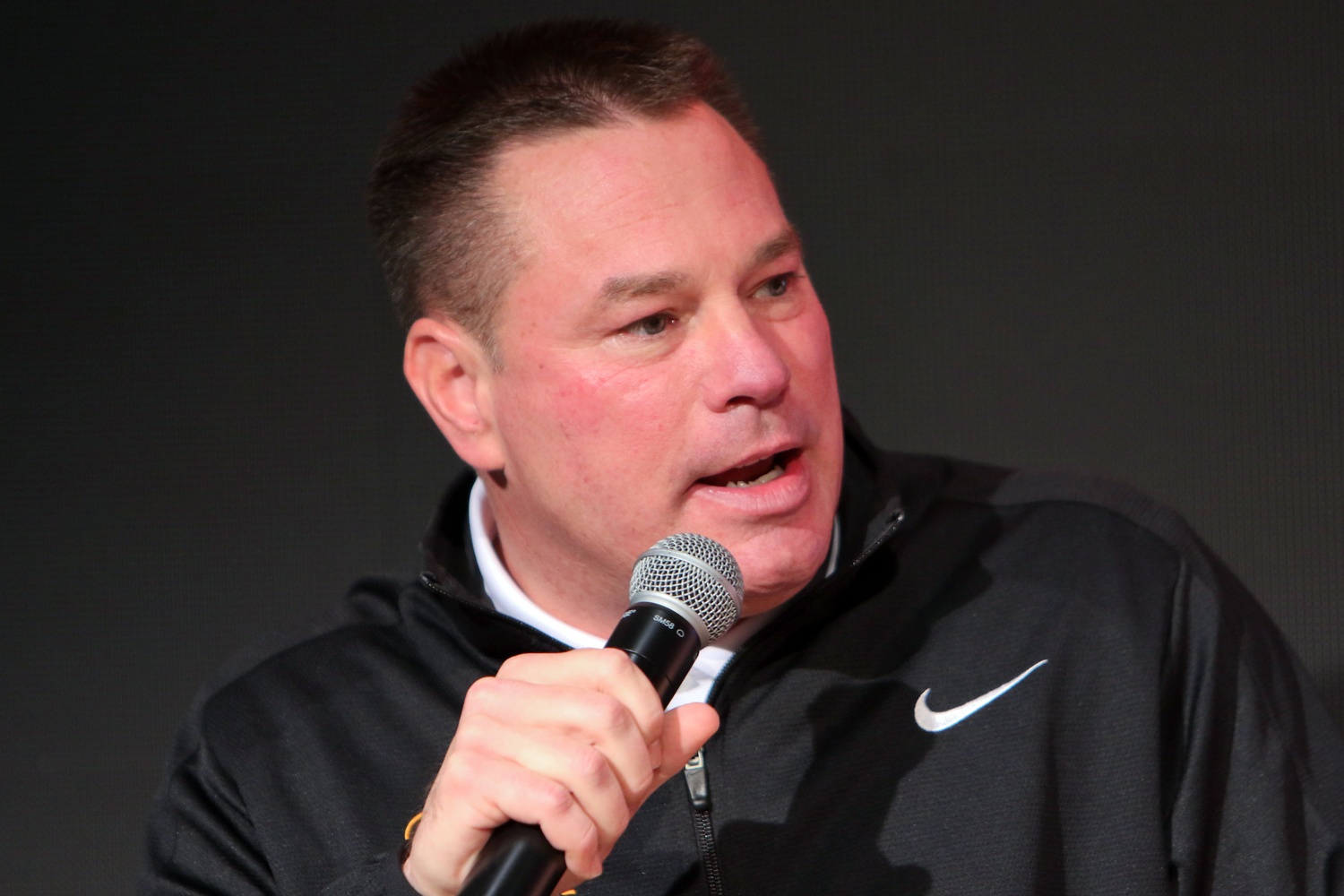 UT already has paid close to $230,000 to attorneys to defend the case and it was still in the process of responding to the initial lawsuit, which was filed in February in U.S. District Court in Nashville.
UT Chancellor Jimmy Cheek, according to a release, supported the move and said a new round of initiatives is planned to improve policies about such discrimination, referred to federally as Title IX.
"We've come a long way in recent years, and we are working every day to be even better," a statement by Cheek reads. "Our first priority is the safety and well-being of every member of our University community."
The initiatives include "additional support specifically in areas related to sexual assault, student conduct, educational programming and student well-being along with a significant budget increase in recurring funds for these areas," according to a joint release from the parties.
In addition, a special commission is to be created that will review UT"s Title IX and sexual assault prevention programs.
Said Raja Jubran, the UT Board of Trustees vice chairman: "Settling this case was the right thing to do from a compassionate perspective for the young women involved and from a reputation perspective for the institution, regardless of the merits of the case."
Nashville lawyer David Randolph Smith filed the federal lawsuit, initially on behalf of six women and later on behalf of another two plaintiffs.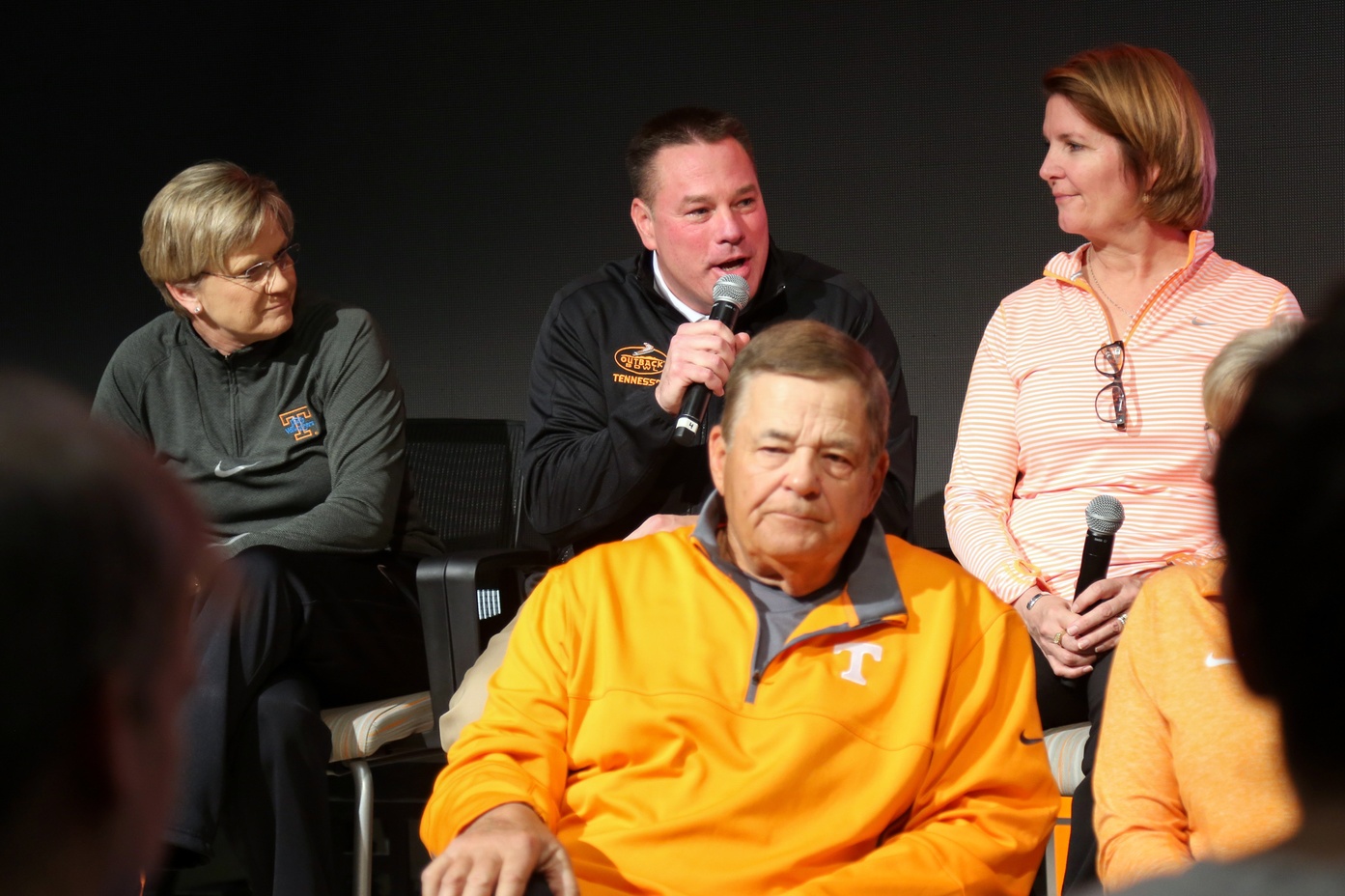 The lawsuit alleged UT over the years had fostered a culture of permissiveness toward male athletes, primarily basketball and football players, at the expense of female students.
The university denied the accusations, and athletic coaches earlier this year gathered en masse for a public press conference to rebut the lawsuit, which cited some 20 years of instances in which male athletes were allowed to get away with criminal behavior.
Related: Judge sets trial date in UT lawsuit
More: Judge rules UT case will stay in Nashville
The women's lawsuit cited several alleged rapes involving athletes including Michael Williams and A.J. Johnson, who are awaiting trial in Knox County Criminal Court on charges they raped a woman at Johnson's South Knoxville apartment in November 2014.
By agreement, the plaintiffs' lawsuit will now be dismissed. But, the dismissal will have no bearing on the criminal charges against Johnson and Williams.
"My clients and I are dismissing the lawsuit with prejudice and signed the settlement agreement," Smith said in a prepared statement. "We are satisfied that, while universities everywhere struggle with these issues, the University of Tennessee has made significant progress in the way they educate and respond to sexual assault cases. My clients and I are also convinced that the University's leadership is truly committed to continue its exemplary efforts to create a model as it relates to sexual misconduct."
Among those approving the settlement: Jubran, UT System President Joe DiPietro, Cheek; UT's general counsel; the state attorney general; and the Office of State Comptroller.
While Tuesday's news release included reactions from numerous parties named and involved in the case, it did not include reaction from Dave Hart, UT athletic director.