UPDATE: The LUNGevity Foundation says the lemonade stand raised $3,179, plus they received $1290 in online donations for a total of $4,469 dollars raised.
Original story
The Nerstad family makes a bucket list of fun activities they want to accomplish every summer. This year, 7-year-old Isabella asked to add "lemonade stand" to their list.
"She [Isabella] mentioned, 'Let's make it toward a cause. How about lung cancer?'" her mother Amanda Nerstad recalled.
"My heart melted a little bit," Amanda said, "So excited, just a proud mom."
Isabella knows firsthand at such a young age what lung cancer can do.
Last October, at 39-years-old, Amanda was diagnosed with stage IV lung cancer.
"She's a nonsmoker, she's in shape, and she's young so it was really strange to hear the diagnosis of lung cancer. It came as a shock to us," said Amanda's husband, Gary Nerstad.
Amanda is still on a chemo pill twice a day and eventually her body will grow resistant to the medicine. But for now, Amanda is grateful. Her last scan was clear.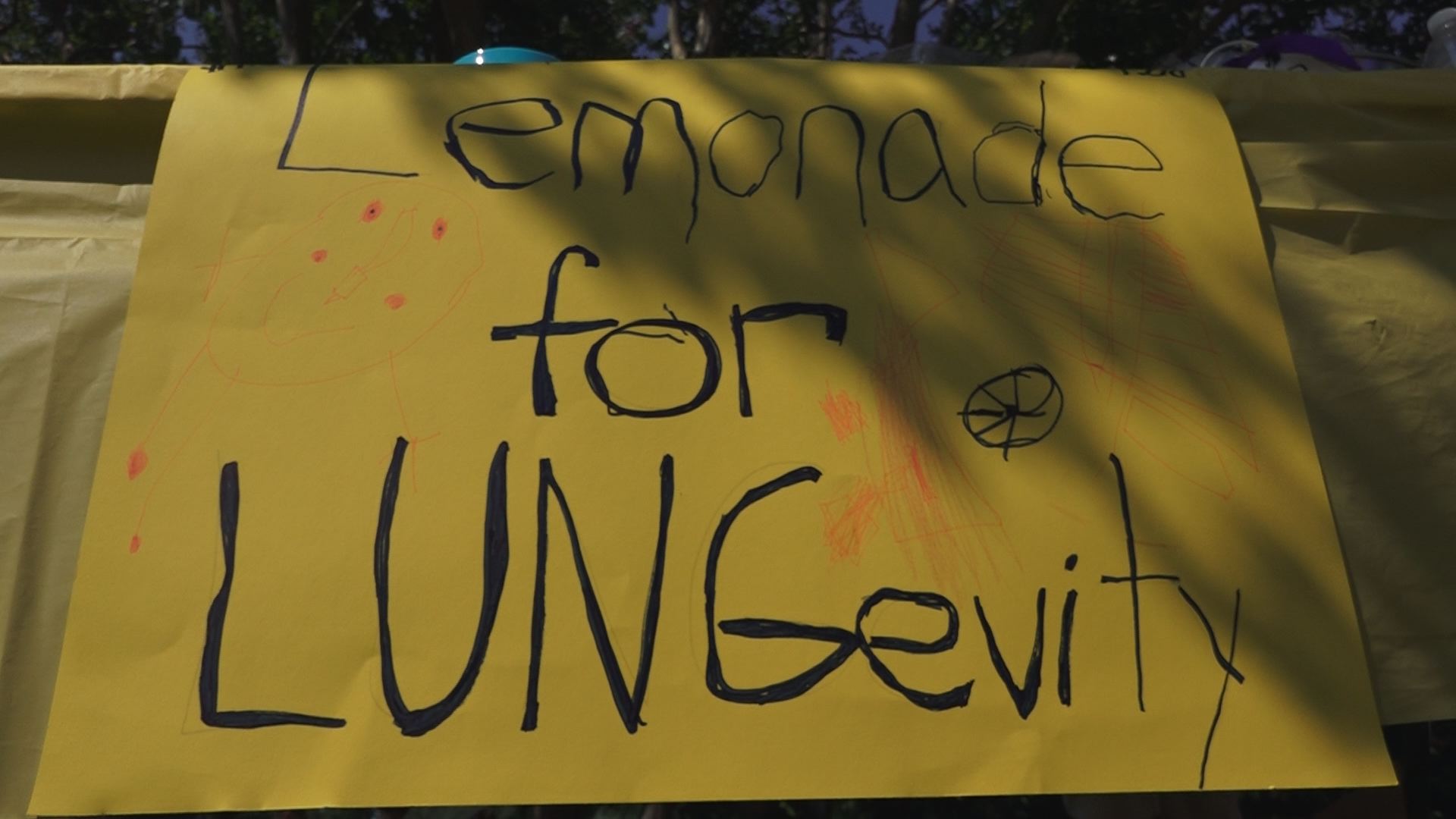 Wednesday, the Nerstad family organized an impressive lemonade stand at their neighborhood pool and titled the event: Lemonade for LUNGevity. The LUNGevity Foundation is the largest lung cancer research fundraiser in the country.
"The donations go to LUNGegivity and people like my mom which have lung cancer," Isabella said.
The Nerstads stress the importance of raising funds for research and new generations of medicine. They took Isabella's idea and turned it into a fundraiser with lemonade, raffles and music.
"Lung cancer, we've found out, is the least funded cancer division with the most deaths. We're trying to raise a little bit of awareness that anyone with lungs can get lung cancer," Amanda said.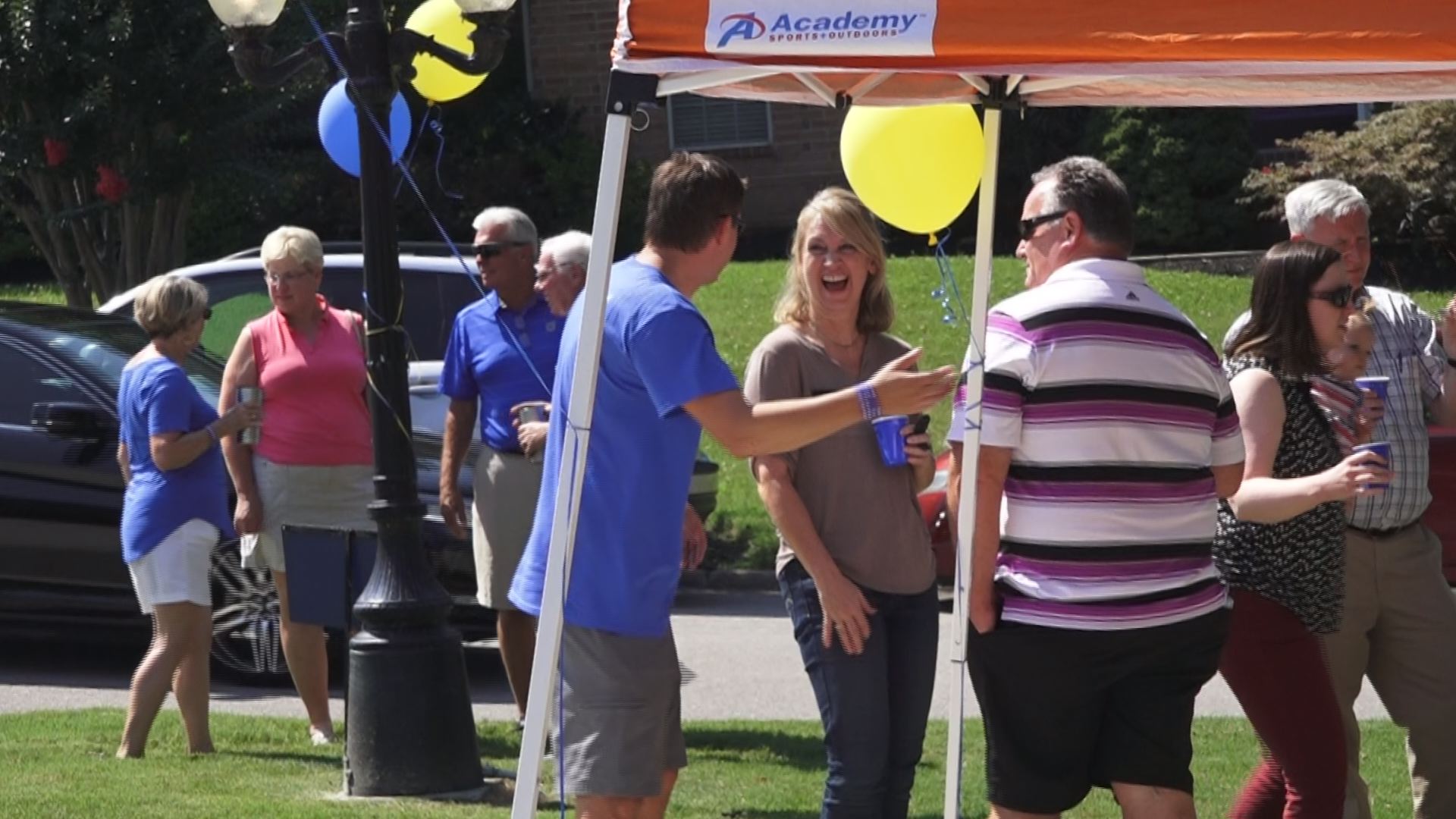 Dozens of friends and families stopped by on the sweltering hot afternoon to sip lemonade and donate to the cause. Adults and children served the lemonade with smiles and thank yous.
"It's a lot of money that we got right now!" Isabella said.
Every time someone made a "big donation," the kids rang a cow bell and applauded.
"It's incredible," said friend and supporter Chris Lee, "It's even more surprising and amazing that it was a kid's idea to do this."
For more information on how to help, visit the LUNGevity Foundation website.