Tennessee Congressman Chuck Fleischmann was mere feet away Wednesday morning when a gunman began firing at a congressional baseball practice outside Washington, D.C.
"I'm just lucky he chose not to shoot me," Fleischmann told an NBC reporter several hours after the man with a rifle shot at least four people including House Majority Whip Steve Scalise, R-Louisiana, at the Alexandria, Va., field.
Republicans were taking part in the practice about 7 a.m. Wednesday ahead of an annual game featuring Republican and Democratic lawmakers set for Thursday at Nationals Park in Washington. It was unclear if the game would proceed.
Related: Trump says gunman has died
Authorities identified the gunman, who later died, as James Hodgkinson, 66, of Belleville, Ill.
Fleischmann, R-Ooltewah, said he's taken part in the annual game for seven years. Fleischmann's district includes Oak Ridge.
As the congressman spoke Wednesday morning, he still wore his practice clothes, including a University of Tennessee Vols baseball cap. He had dirt on his uniform from taking cover in the shooting as well as blood on his hand.
The lawyer said he was greeting friend and colleague U.S. Rep. Trent Kelly, R-Mississippi, on the infield just before the shots rang out from near the third base side. Police said the gunman fired dozens of shots.
"Obviously, we don't know the motives of the shooter," Fleischmann said. "Innocent people have been shot and have been hurt badly, including members of Congress and their staff."
After first diving onto the ground as shots rang out in the area, he said he and others decided they were too exposed so they ran for a nearby dugout. He leaned against a dugout wall.
"We realized as the bullets kept flying that if somebody were to see us we were still easy targets," he said. "So we made a run for the dugout, as did several other people. Fortunately, I made it but it was a scary few minutes in the dugout."
The congressman paid tribute to two Capitol Police Department officers who exchanged shots with Hodgkinson.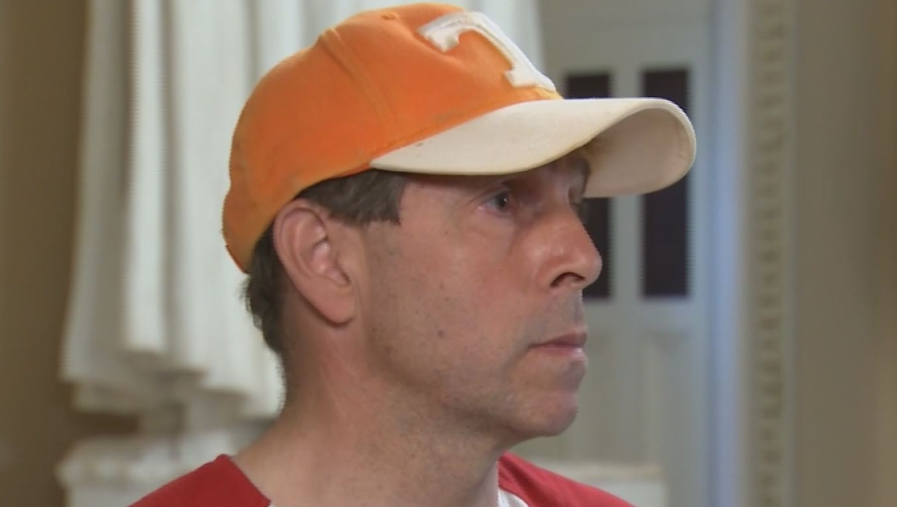 "Two of the Capitol Police officers who basically saved our lives were shot. These folks are heroes. I don't know who they are personally because this is part of Whip Scalise's security detail. But for the fact that they were there the carnage would have been worse"
He said Wednesday's shooting has forced him to rethink his sense of security.
"When we go to a baseball field we think we are safe. Baseball is a great American institution. We think we're safe. I have never feared for my security. Now I fear for my security," he said.