UPDATE: 7/13/17: A Greene County inmate who'd been on the run for almost two weeks has been captured in Florida.
According to a post on the Greene County Sheriff's Facebook page, Charles Allen Lawson was arrested Thursday in Plant City, Florida, just outside Tampa.
They say they will release more details on the arrest later.
UPDATE 7/5/17: A couple from the Mohawk community in Greene County has been charged with aiding an escaped inmate who stole a city-owned truck while on a work detail over the weekend.
The Greene County Sheriff's Department confirmed to our sister station that Jeremy Brandon Woodby, 37, and Melinda Elizabeth Babb, 23, were both charged with being accessories after the fact. A Sessions Court hearing is set for Wednesday.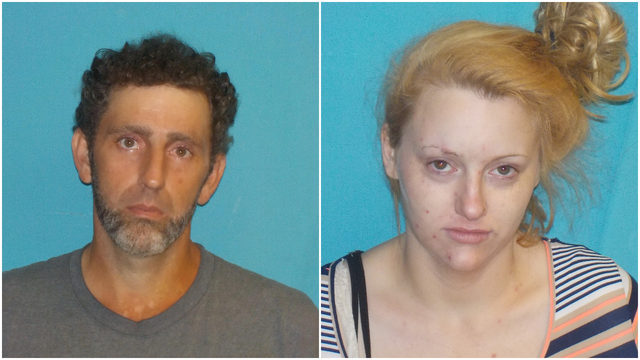 Investigators said that Woodby admitted to riding with Charles Lawson, Jr., 24, in the stolen truck and allowed the convict to stay in his cabin before telling him to leave Monday morning.
The report also said that Babb was in possession of several cell phones that included text communications with Lawson and Woodby admitted to police that Babb was there to transport Lawson away from the cabin.
The couple is being held on a $10,000 bond while Lawson is still on the loose.
Anyone with information on Lawson's whereabouts can call (423) 798-1800.
(Copyright WCYB)
UPDATE 7/3/17: Charles Lawson, a Greene Co. inmate who escaped from a work detail on Sunday was involved in a pursuit with law enforcement around 2:30 a.m. Monday morning, according to authorities.
Lawson was still driving a stolen city pick-up truck at the time of the chase, but it was spray painted black. The truck was recovered later Monday morning in a field near McDonald Elementary School.
Lawson is still on the run.
Original story: 7/2/17
An inmate ran from custody while with a work crew earlier Sunday afternoon, according to a Facebook post from Greene County Sheriff's Department.
The inmate, Charles Lawson, 24, now faces charges of escape.
Lawson stole a 2007, four-door, white Ford F-350 from Greeneville Parks and Recreation. It has "Town of Greenville" on the doors.
The Tenn. government license plate number is GY0-397.
Lawson was last seen Sunday afternoon on Old Asheville Highway.
If you have any information you can call 911, or reach the Greene County Sheriff's Department at (423) 588-9945.