Cumberland Avenue beside the campus of the University of Tennessee is a hotbed of activity these days. The heat is also postponing the final step to complete a longtime beautification project.
In August, officials cut the ribbon on the revamped corridor along the stretch of road known locally as "the strip." New sidewalks, light fixtures, and planters line the busy road used daily by thousands of cars and pedestrians.
In November, Cumberland Avenue will show off its new look by hosting the UT homecoming parade for the first time in 30 years.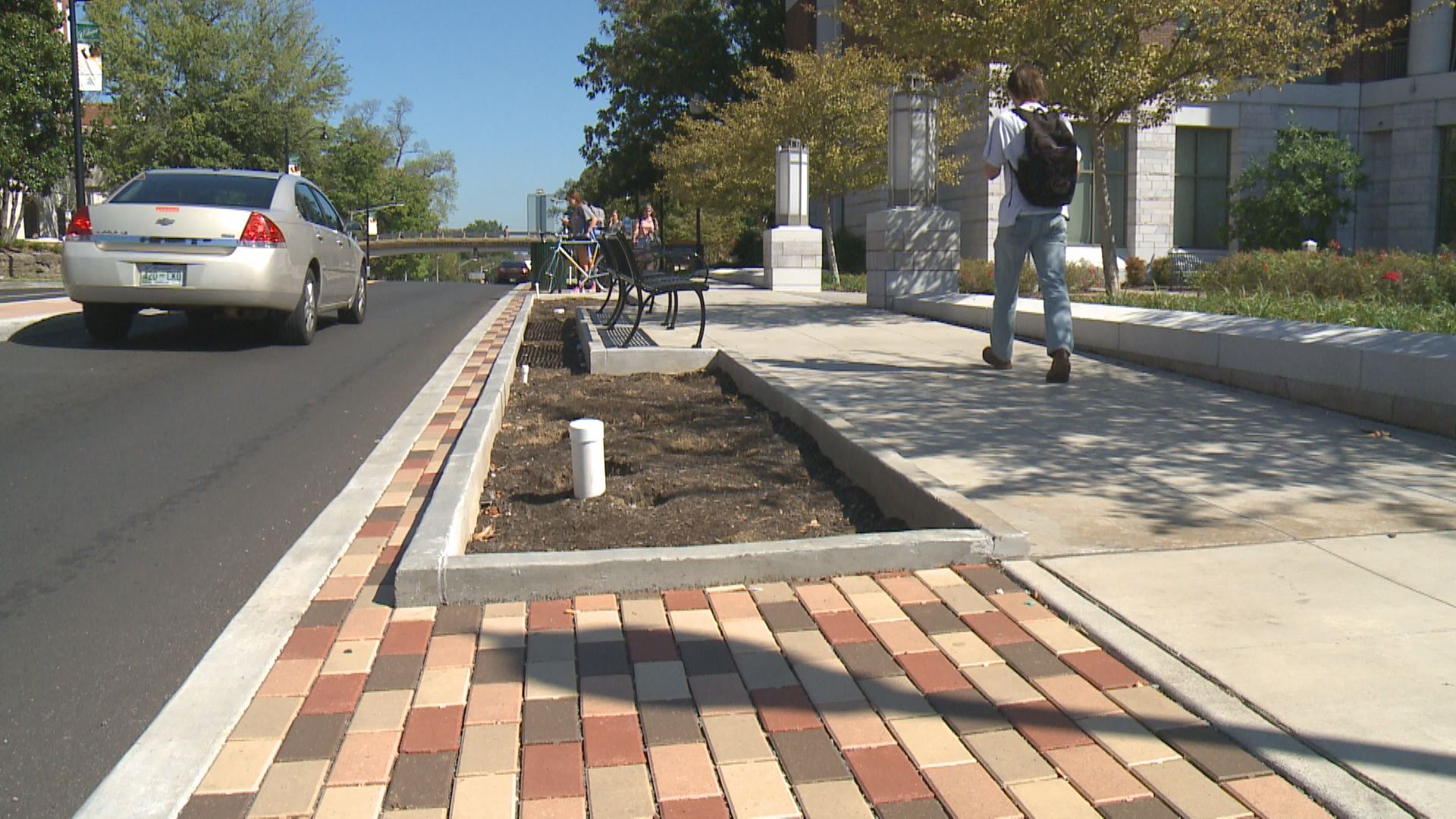 Yet, the big homecoming event won't be made in the shade like planners had hoped. The recent heat wave has postponed the planting of hundreds of trees on Cumberland Ave.
"We were hoping to have all the trees installed by the end of October, prior to homecoming for the University of Tennessee. Unfortunately, that's not going to happen with all the warm temperatures and the dry weather we've been having, " said Anne Wallace, Knoxville's deputy director of redevelopment. "There are still leaves on the trees and they are not dormant yet. Of course, that's really important for large trees when you transplant them."
Wallace has been working on the Cumberland Corridor project for around 10 years. The new trees are the last item to finish the project once and for all.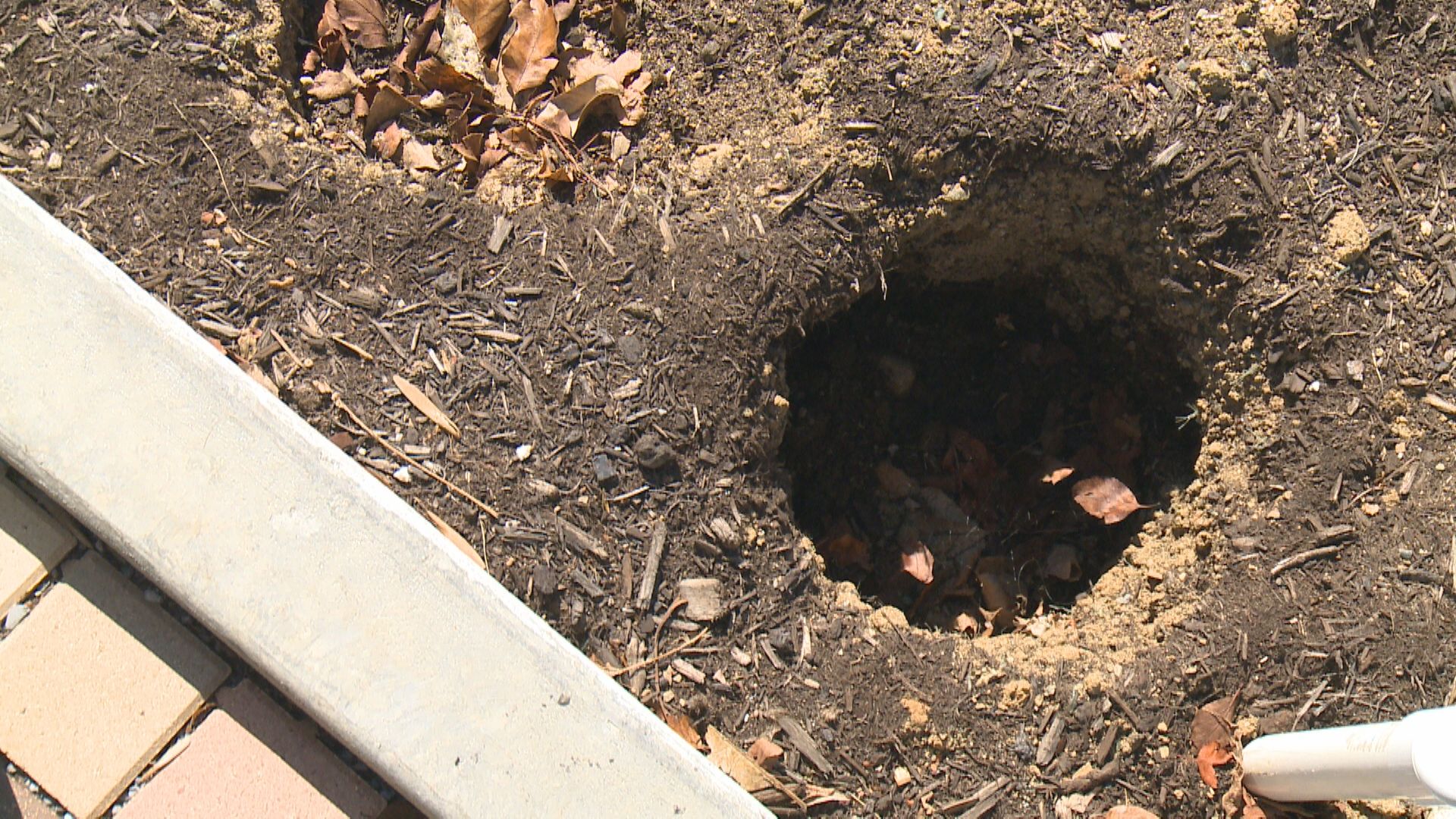 "We cut the ribbon in August and it was finished except for this last item, which we knew we'd have to wait for the weather to cool down. We wanted it to all be done in time for homecoming, but December is a good time because we know conditions will be right for the trees and it will take place when it's not as busy with students on break," said Wallace.
Dale Madden owns Earthadelic Landscape Construction. His company is not doing the work on the Cumberland Avenue project, but he agrees now is not the time to plant large trees.
"You want to wait until it is cooler and wetter than now, usually after we've had a hard freeze. Arbor Day is in November for a reason. That's a good time to plant," said Madden.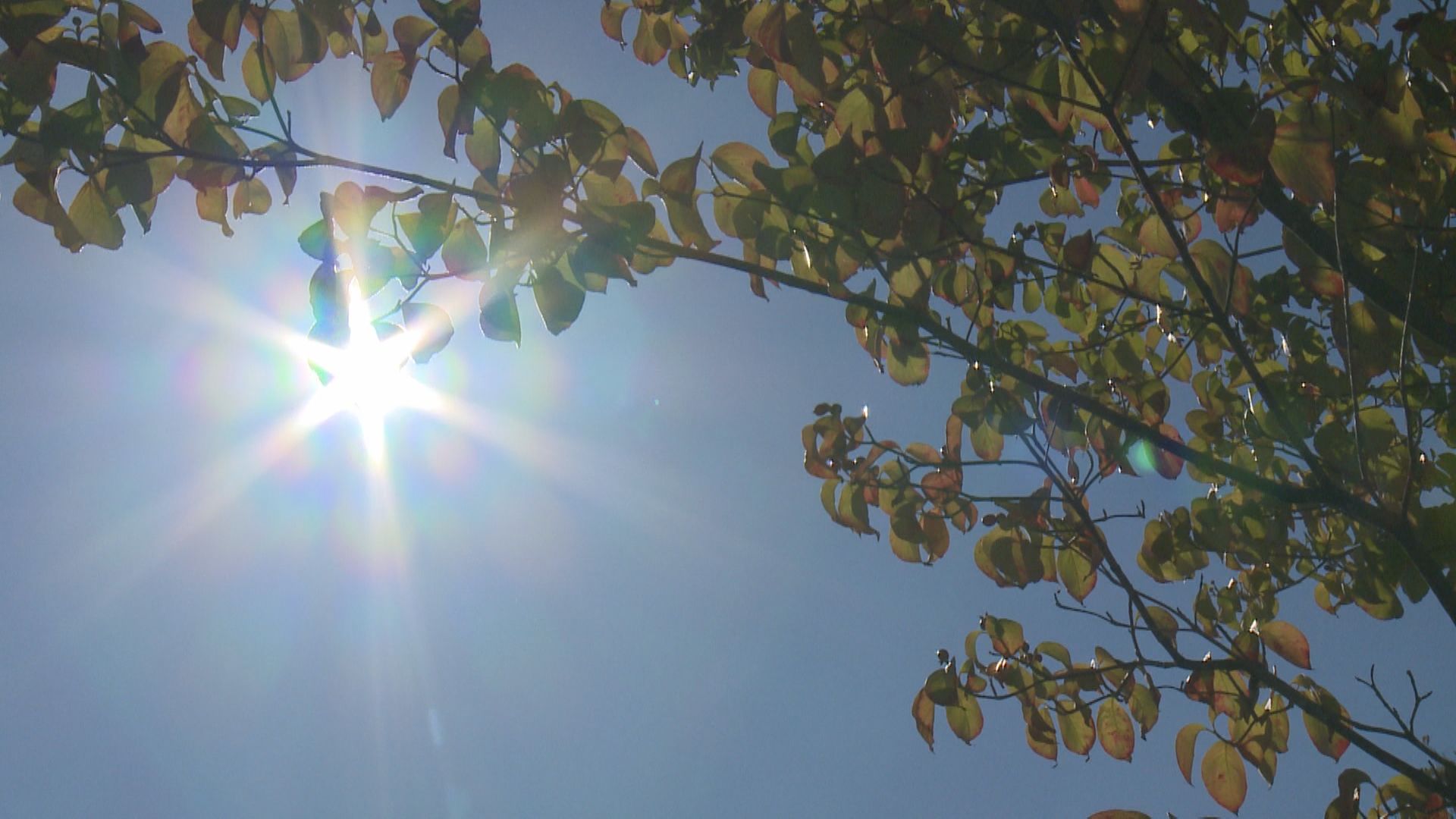 Madden says the recent heat wave is a late-season shift after a year with cooler than average temperatures and plenty of rain.
"The cooler weather and all the rain really helped a lot of trees recover from last year's terrible drought when we went 70 days without any rain. But it also kind of tricked some into thinking we'd have an earlier planting season in the fall. It didn't happen. We've pretty much warmed up and a lot of trees are starting to show some late-season stress. The last thing a grower wants to do is pull a tree out of the ground that is more than likely going to be at risk of dying," said Madden.
After a cool start to September due to extensive cloud cover from hurricanes and tropical storms, the heat and dry weather has been extreme since mid-September. Over the last four weeks, high temperatures have been consistently in the 80s, more than 7 degrees warmer than usual for this time of year. Current weather forecasts are calling for cooler temperatures next week.