After storms swept across East Tennessee over Memorial Day weekend, tree service companies have been swamped with requests.
"Basically if you've got a truck and chainsaw you can go get work, there's plenty of it," Mencer's Tree Service owner Miles Mencer joked.
Mencer's company averages 60-100 new calls each day.
"You prioritize, you sit there and you know the people with trees through their house or no power, can't get out of their driveway, those are first," Mencer said.
After four days of hard work, his team cleaned up Knox County's The Cove at Concord Park, which sustained an estimated $150,000 of damage.
VIDEO: Drone video of damage to the Cove at Concord Park
Each day is unpredictable, with jobs taking anywhere form 30 minutes to several hours.
"We've got a lot of people pretty happy, heck of a lot of people angry at us, we just can't do it all," said Mencer.
Their 21-man crew was already tackling a large amount of work before the winds and rain caused more.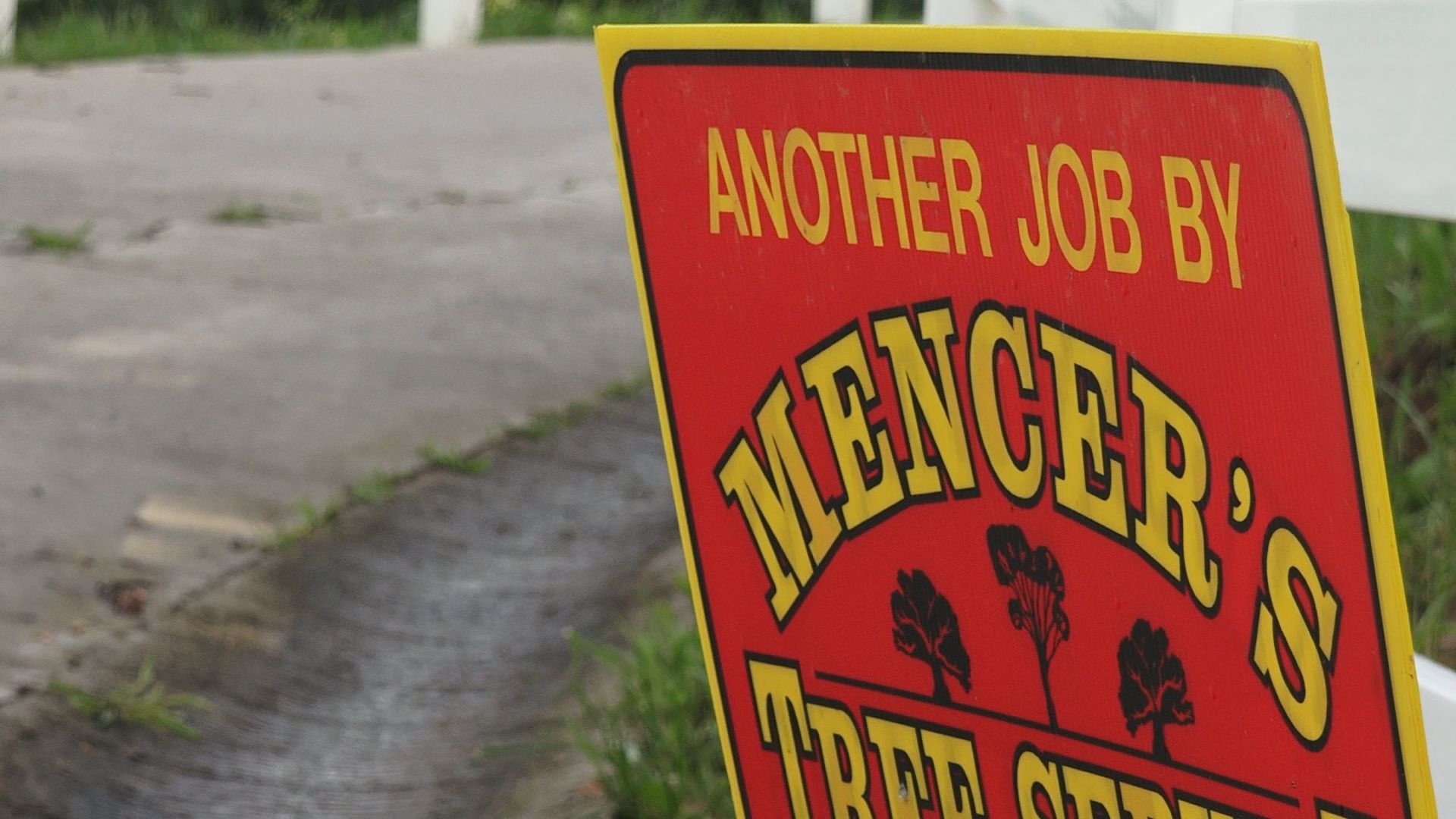 "We were 10 weeks behind before the storm hit," Mencer said. "We are hoping to get a handle on that by hiring a lot more good people. The storm blew that and here we are."
The storms bring steady work. Still, it's difficult to see the damage.
"I want to keep them [trees]," Mencer said. "I don't want to sit there and cut them all down.
"It's sad. You see houses just destroyed and know those people will be out of their home for six months to a year fixing it up," said Mencer. "When they get back they won't have that beautiful, big tree in their yard any more you don't put that back."
Mencer has finished up the job at the Cove at Concord Park, and Knox County hopes to have part of it reopened by Friday, June 9.
You can contact Mencer's Tree Service here.
If you're looking to get a tree removed, beware of scammers. The Better Business Bureau (BBB) says you can keep your money safe by getting recommendations from friends, asking the company for credentials, and never paying in cash.