Gatlinburg residents working to rebuild after November's devastating wildfires were dealt another blow on Thursday.
With another wildfire burning nearby, very high winds caused damage across the mountain county, downing trees and power lines.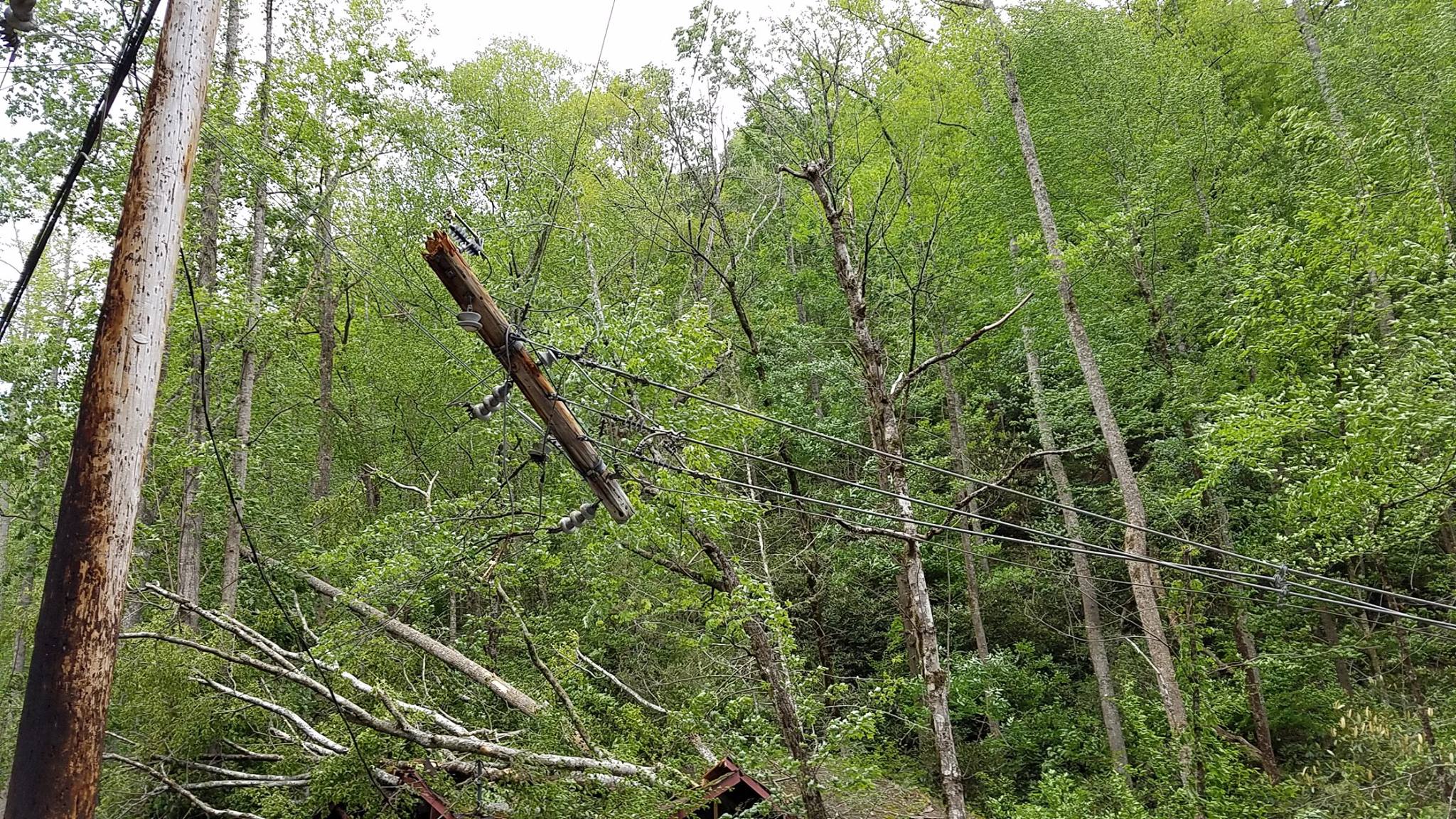 Construction efforts in the Chalet Village and Cobbly Nob communities also took a hit, according to resident Michael Luciano.
He posted video and pictures on his Facebook page of the damage. The frame of a home under construction appears to have collapsed in one photo, and trees are down on houses in other pictures. He said workers had evacuated the area of the Cobby Nob resort where they were working because of the winds.
One home off Wiley Way, at the top of Chalet Village, suffered severe damage to the roof and second story they were building.
The homeowner, Glenn Warren, was not surprised to learn what had happened, after hearing the weather forecast of high and damaging winds.
"After losing everything in the fire this really couldn't phase us because it couldn't be as harsh," Warren said. "We just kind of just expected it."
Warren is not looking at the damage as a setback.
"We already lost the whole house, decades of memories, so a number of two by fours and a number of four by eight sheets of plywood a lot of nails don't compare, don't compare so we will just redo it," Warren said.
He decided to rebuild on the very same property he lost everything because of his late wife Carol, who passed eight years ago.
"This was the place she wanted to be and she loved it so it means everything to us and it always will," he said.
The stunning view is what captured Carol's heart and Carol is what captured Glenn's heart.
"It's the real reason, she fell in love with that place the minute she walked in so it's important," Warren said.