Malcom Pride, 45, is scheduled to start his shift in the Fort Sanders Regional Medical Center cafeteria at 6:30 a.m. But Pride arrives at least an hour early to greet his co-workers each morning.
"I feel good this morning! Dy-no-mite!" Malcom says as he opens the door for his co-workers with a big smile on his face.
It's his signature phrase, borrowed from his favorite 1970s TV show, "Good Times."
"Every morning Malcom is here. He opens the door for us, calls us by our first name, and gets us off to really good start," one employee said.
Pride started working for the hospital 25 years ago when he graduated from Austin East High School. Every day, his employer says, he performs his duties as a dishwasher and food server with meticulous precision.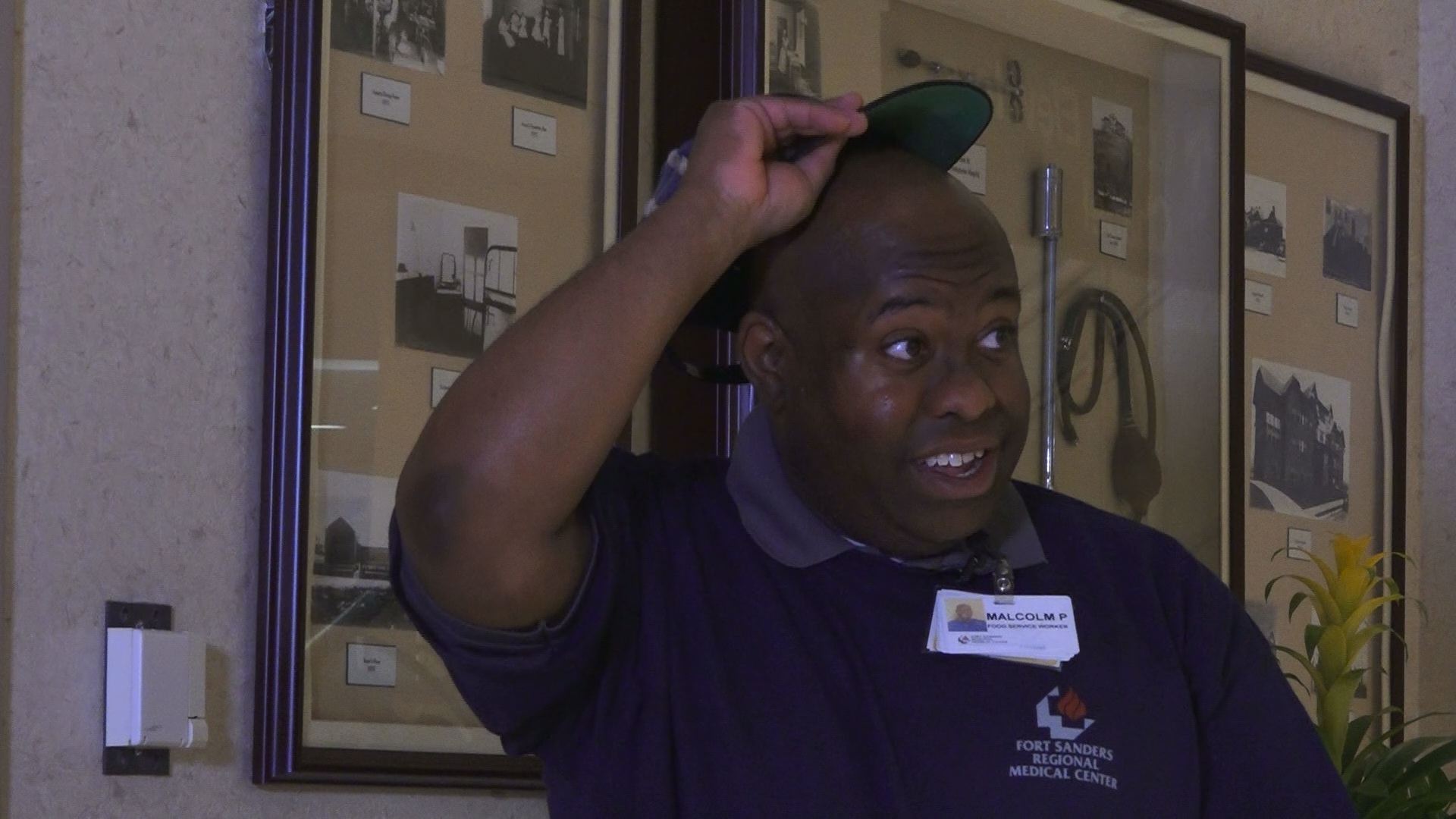 His warm smile and "dy-no-mite!" greeting don't stop after the morning routine. He greets most everyone he encounters throughout the day. The director of food services for Fort Sanders describes Malcom as "a blast of positive energy."
"That's a tough environment back there. Where he works in the dish room, it's about eight million degrees, it's humid, not a whole lot of worse places in the hospital to spend six or seven hours but he makes it better to be back there. Makes it better for the folks around him to be back there," said Malcom's boss, Arthur Sparks.
Malcom lives by the motto, "Have a smile on your face beginning to end!"
"I love people around here. Especially nurses. Everybody!" Malcom said.
Malcom's parents said he's had to overcome obstacles in his life that might get others down. They both said they are proud of the man their son has become.
"Everywhere I go people stop and tell me, 'I just found out Malcom is your son. You got the nicest son.' He's an inspiration to everybody he comes in contact with," said his father, Jasper Pride.
"His work ethic!" his mother exclaimed. "[He] don't miss no day. Don't want to be late. Get up early. Go to work about two hours before he's supposed to start."
Malcom finds joy in his work, but also in the people around him. He's proven the simplest act of kindness can change the culture of a work place.