A Knoxville woman is thanking her friends for some quick thinking in a backcountry emergency.
Casey Mitchell, 20, was riding her mule, Annie, in Big South Fork National River and Recreation area on Saturday with friends. She was climbing a steep embankment when the animal's front legs gave out.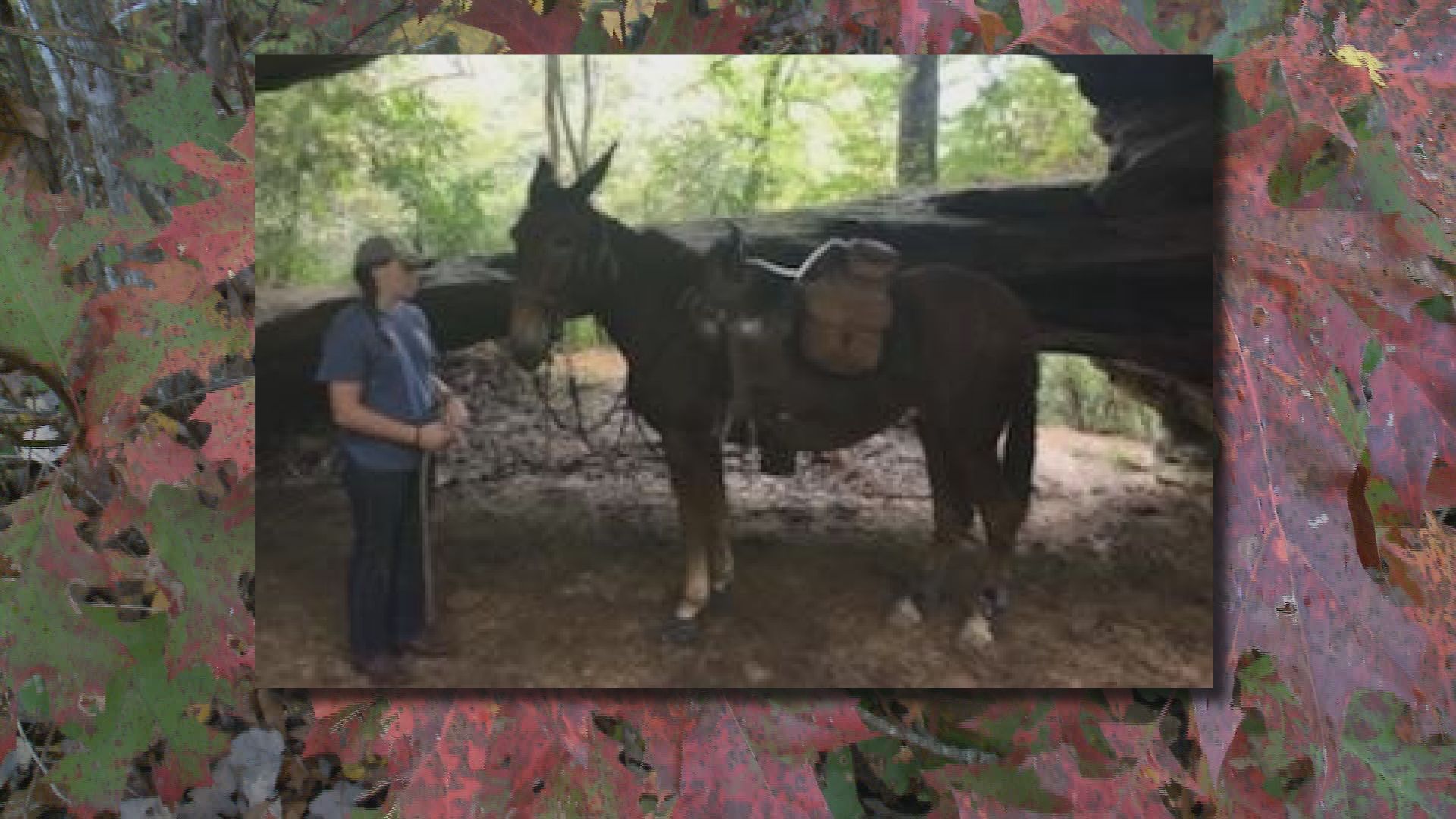 "She fell to her knees and rolled over me, and we both slid down the hill," Mitchell said.
Mitchell has been riding almost since before she could walk, so she understands that a few falls come with the territory. But when she and Annie slid to a stop, Mitchell realized this was serious. She'd broken her leg in two places, and they were deep in the park – about 10 miles from the nearest road, without cell service.
"It was coming dark, and we had to get her out of there, get her to a hospital," said Casey's cousin Brooke Mitchell. "We were just so far back."
"I was getting nervous," said Corey McCurry, who was also on the trip. "Tried to act like I wasn't, but I was."
McCurry rode to try and find cell service to call for help, while the others fashioned a splint from branches.
"You can see the stick there stabilizing my leg," said Mitchell, holding up a photo on her phone.
The brace became critical for the long trip out – when Corey returned, Mitchell rode side-saddle on his horse for two miles before they met paramedics. Then it was a three-mile ride on their all-terrain vehicle before transferring to an ambulance, which brought her to a waiting Lifestar helicopter.
By the time she arrived at University of Tennessee Medical Center, it had been about seven hours since the fall.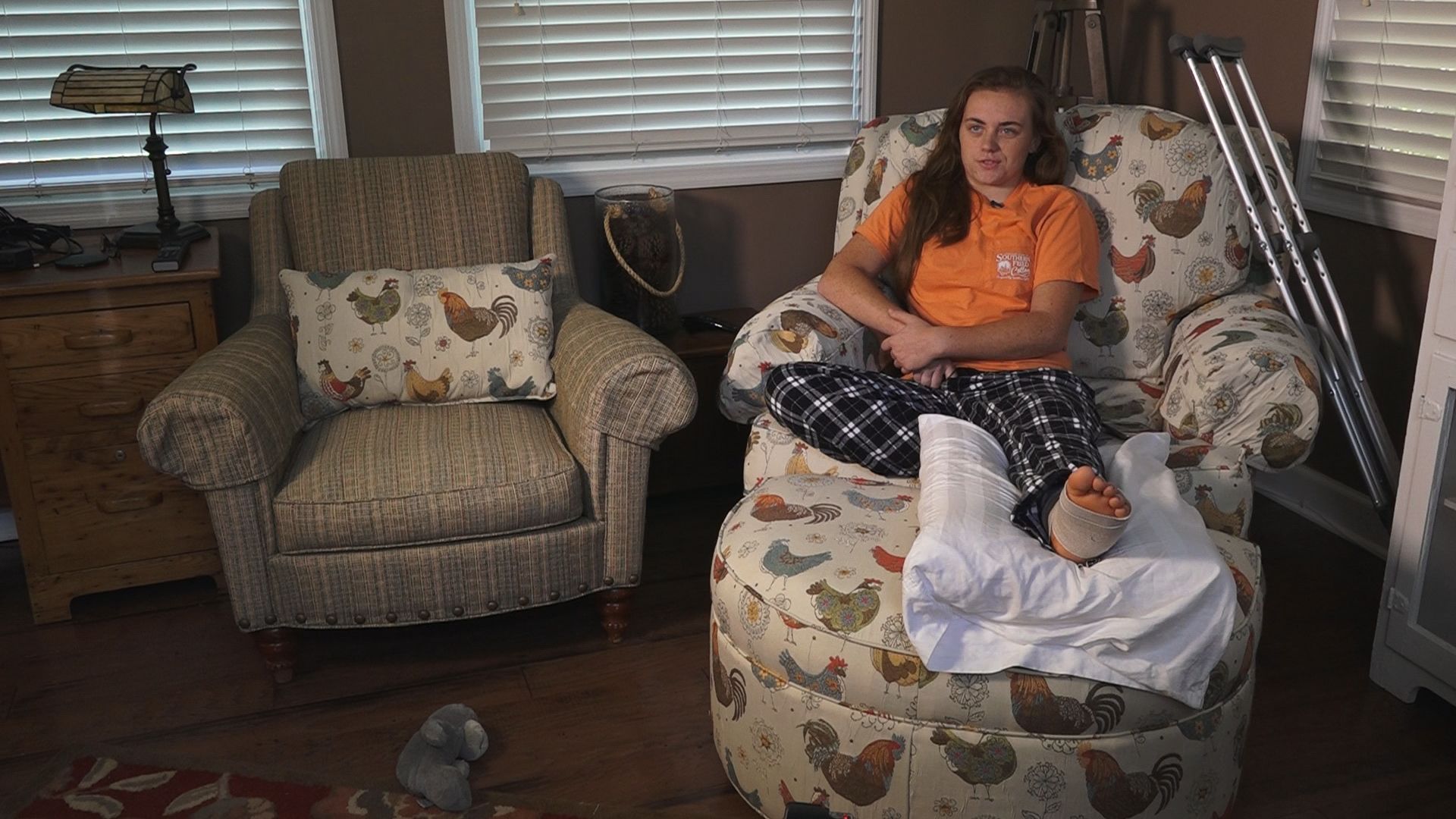 "Yeah, we had a lot going on," she said. "Couldn't have done it without everybody, though. It was a process for sure."
She said she's thankful for the quick thinking of her friends, and the first responders that helped her.
"It just makes me think how lucky I am to be here and talk about it, that it wasn't much worse than it was," Mitchell said.
Doctors told her it will be a few months before she can get back on her feet, and closer to six months before she's back to normal. A titanium rod was put in her leg.
She also wants to note her mule, Annie, was not hurt. She's looking forward to getting back out on the trail.